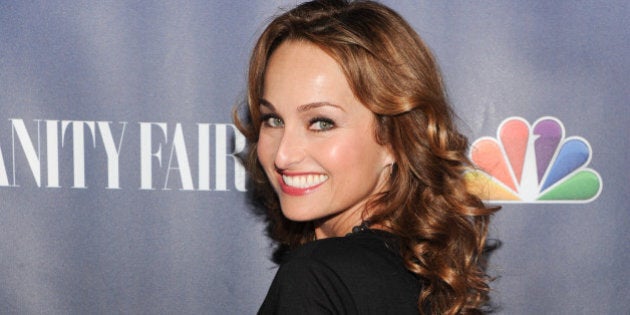 Giada De Laurentiis is used to high-stakes cooking competitions alongside the big boys and girls of the food entertainment world, but the popular Italian-born star of hit TV shows "Everyday Italian" and "Giada at Home" is relieved to be on strictly hosting duties at an upcoming charity showdown in Toronto this weekend.
"I think I've been scarred. I did 'Iron Chef' several years ago and I lost and I kind of decided that day that I was not going to be doing those types of competitions anymore," she told Huffington Post Canada in an interview. "It's difficult because food is one of those things that's very personal."
We spoke to De Laurentiis while she was in New York about what diners can expect at her first restaurant, her Italian food cravings and another more recent cooking scar -- this time badly slicing her finger on live television during a Thanksgiving special.
You say Giada's is set to open at The Cromwell hotel in Vegas in May? Tell me more.
It's in the first boutique hotel on the Strip ... and it's my sort of traditional Italian food with vibrant, bright California flavours, which is sort of what I've been doing for years — taking traditional foods and modernizing them a bit and adding citrus and lightening them just a tiny bit.
What is one of the first things you crave to eat when you return to your hometown of Rome?
When I land in Rome, the first thing I eat is white pizza, pizza bianca with mortadella. It's my favourite thing to eat and there's nothing like it.
What's your favourite food to make for yourself at home after a boozy night out?
My favourite is sort of like a breakfast scramble with pasta and eggs. It could be either [at night or in the morning]; it depends on what time you're talking, but usually anytime after a boozy night is technically going to be early breakfast.
What's your favourite poison?
Right now, it would probably be tequila. I find that as we get older, different types of alcohol have a different sort of reaction, and tequila is one of those ones where I can drink it, obviously sip it. I like it with some fresh orange slices muddled into it, and ice.
If you could prepare only one last meal, what would it be?
What would be in your emergency "survival pantry"?
Dried pasta, a can of tuna and some olives. That's a pasta.
What is the wildest thing you've done in a kitchen, culinary or otherwise?
Probably a grease fire in my oven (at home). That was pretty bad. I was testing recipes and I put a bunch of butter, sort of infused butter on a chicken, underneath the skin and on top and ... the fat started to explode a little bit. It hit my broiler on the top and just exploded. It definitely damaged my oven, but luckily I did not get hurt.
There have been many (accidents). I think cutting myself on live television was one of the nerve-wracking ones that I just did at Thanksgiving. Many things happen in that kitchen.
What is the best restaurant that no one's ever heard of?
I would probably say Al Moro in Rome. It's a place that my family and I have gone for years. Every time I go and I have the pasta al matriciana and every single time it's fantastic and consistent. I've learned a lot of things in going there, of what I want in my Vegas restaurant.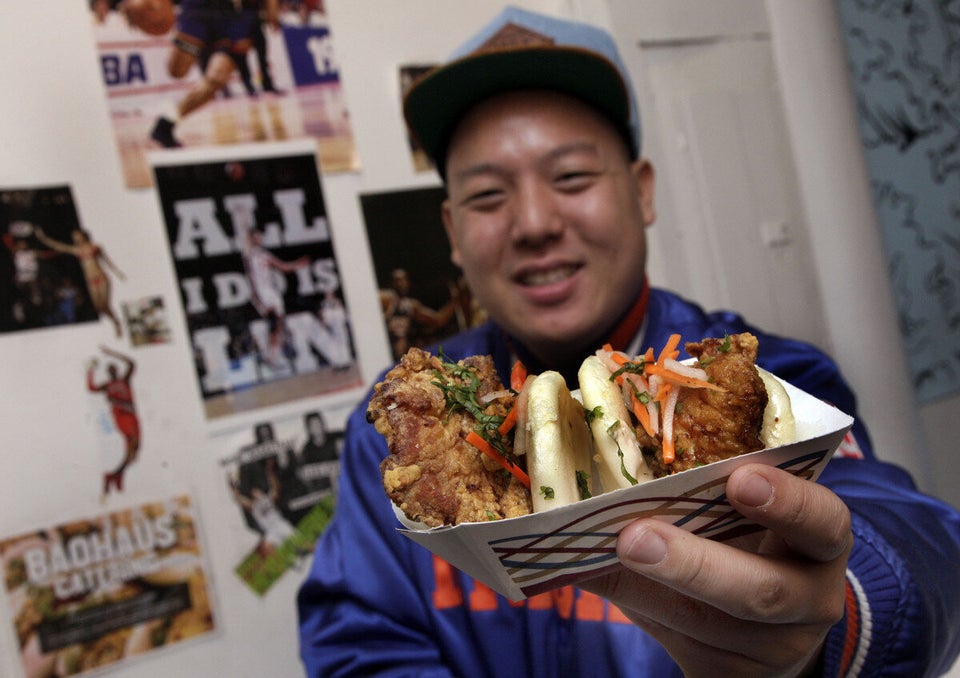 11 Most Polarizing Celebrity Chefs