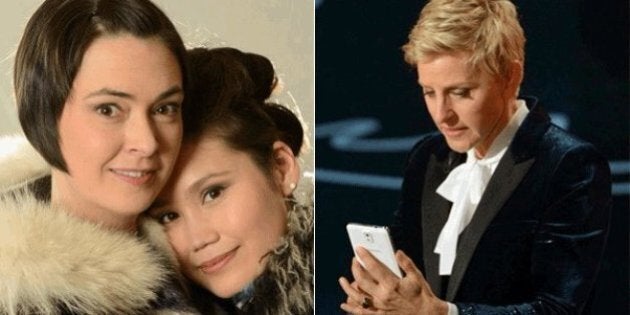 UPDATE: 7:45 a.m. — Humane Society International/Canada has issued a statement saying that it is campaigning to end the commercial seal hunt. It takes no position on the Inuit subsistence seal hunt.
A Nunavut land claims group is planning a giant "sealfie" to protest Ellen DeGeneres's opposition to the seal hunt.
Nunavut Tunngavik Inc. (NTI) is inviting people to come out for a large "sealfie" at the curling rink in Iqaluit on April 11 at 3 p.m., the group said a news release.
The organization is also asking people to wear sealskin clothing for a "sealfie" photo booth, which will be put up at the Igluvut Building on April 10 from 10 a.m. to 4 p.m. NTI staff will take photos at both events and post them to social media.
The actions come as part of the "sealfie" movement that popped up in response to DeGeneres' $1.5 million donation to the Humane Society of the United States (HSUS). The TV host asked Samsung donate the money to the organization after she took the famous "Oscar selfie" with one of the tech giant's phones.
The HSUS website calls on the Canadian government to buy out the sealers, saying, "less than five per cent of a sealer's annual income comes from the seal slaughter."
In response, many Inuit, who can depend on sealing for subsistence, have posted hundreds of "sealfies," or photos of themselves wearing sealskin clothing, to social media.
Inuk throat singer Tanya Tagaq faced an online backlash when she tweeted a photo of her baby next to a dead seal near her hometown of Cambridge Bay, Nunavut.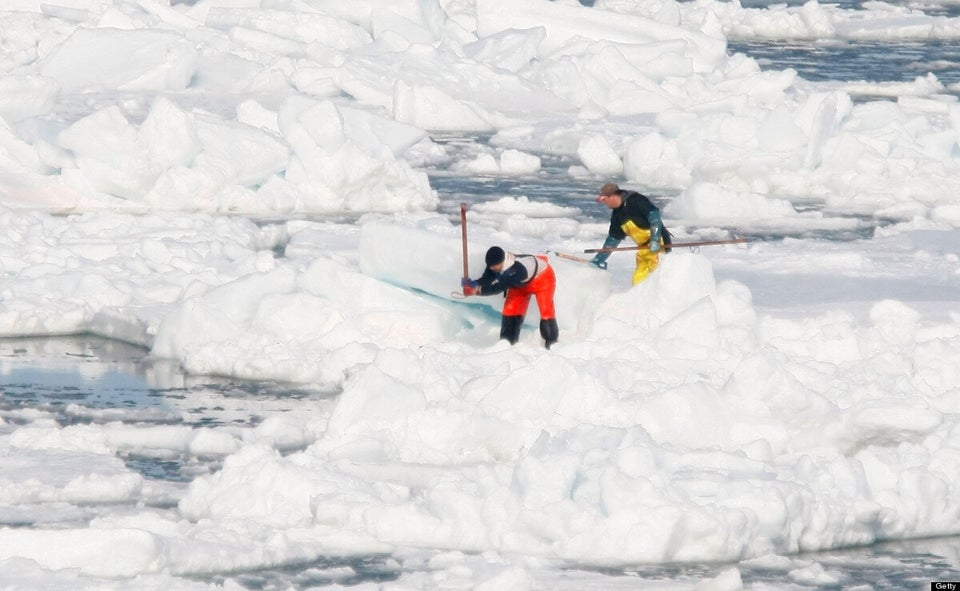 #Sealfies Promoting The Seal Hunt