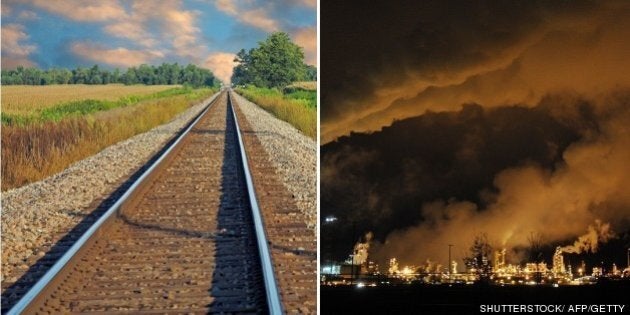 As the oil and gas industry faces increased hardship to get approval for new pipelines, some are turning to train tracks to solve the transportation problem.
Developed in partnership with U.S. Development Group LLC (USDG), the terminal will be served by Canadian Pacific Railway.
"The Hardisty Rail Terminal will give Canadian oil producers flexibility to obtain the best value for their product and refiners expanded access to price advantaged crude oil supplies," said Mike Day, USDG's vice president.
The runaway train carrying 72 carloads of crude derailed, hurtled down an incline and slammed into downtown Lac-Megantic where several cars exploded.
Canadian transportation authorities banned one-man crews for trains with dangerous goods last month, responding to calls for tougher regulations after the tragedy.
"The disaster brought to light several industry practices which have caused some concern," said Gerard McDonald, assistant deputy minister of safety and security at Transport Canada.
The Lac-Megantic derailment occurred less than two weeks after a train carrying petroleum product derailed on a Calgary bridge, as the city dealt with the aftermath of the devastating June flood.
Rail and pipelines play different roles in getting crude oil to market but increased pressure on pipeline approvals has seen companies investing more in rail transport.
While pipelines - many of which have been delayed amid fervent environmental opposition and political wrangling - are seen as a stable, long-term solution, rail is seen as a flexible stop-gap measure and a way to tap into markets that aren't served by pipelines.
"It's clearly been playing a really critical role in dealing with what happens while pipelines are getting approved."
He called the deadly July train derailment in Lac-Megantic, Que., "truly a very tragic situation," and said that safety in all of the company's operations were of paramount importance.
With files from The Canadian Press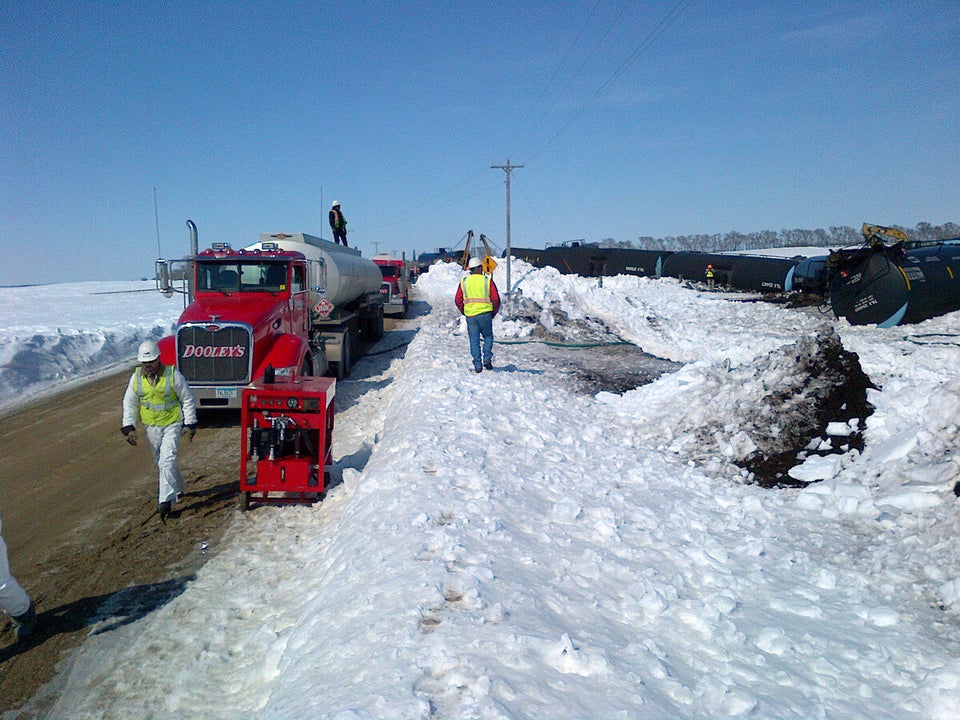 Canadian Pacific Derailments Since Spring
Popular in the Community