This was already a historic election for indigenous Canadians with 10 newly elected MPs entering Parliament. And then 12-year-old First Nations drummer Theland Kicknosway led Justin Trudeau, his family and his incoming cabinet into Rideau Hall to be sworn in.
But the best — or at least most adorable — part of the ceremony came courtesy of 11-year-old Inuit girls Samantha Metcalfe and Cailyn Degranpre. They not only performed traditional throat singing but also broke out into infectious giggles once they were done.
The reaction on Twitter was not surprising.
The most emotional tweet came from grown-up throat singer Tanya Tagaq, the recent winner of the 2015 Polaris Music Prize for her album "Animism," which also won a Juno Award for best aboriginal album.
Then again, not everyone on Twitter was positive. Just look at this since-deleted tweet by Stephen Harper's former director of communications Andrew MacDougall.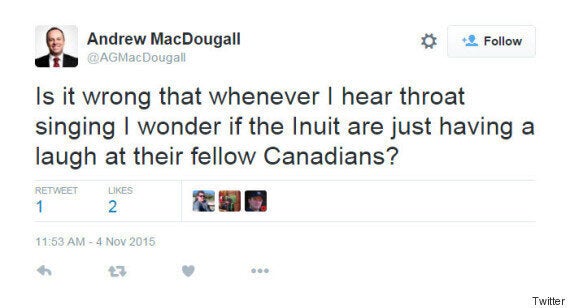 For the record, throat singing, known locally as katajjaniq, is an ancient tradition among Inuit women, often performed as a competitive duet. As National Geographic notes, it's "a mixture of husky chanting and low growling...in which the first person to laugh, stop, or run out of breath loses."
In 2014, Quebec officially honoured the tradition. "Throat singing is an indisputable testimony of an incredible intangible cultural heritage and Inuit are the First Peoples of this land," said Maka Kotto, Quebec's culture and communications minister, according to CBC.
Singer and artist Taqralik Partridge of Kuujjaq added: "When I was young, throat singing was out... but now all the young Inuit girls are learning it. We are more and more proud to be Inuk."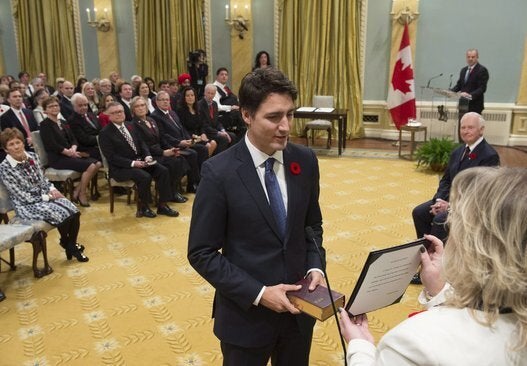 Justin Trudeau Swearing-In Day
Popular in the Community