Get ready, New York! Gigi Hadid is coming for you.
In a video shared by the lingerie giant on Instagram, the blond beauty shows off her killer walk in front of casting agent, Ed Razek. He then asks Hadid what she will be doing on Nov. 9th and 10th, and says, "Why don't you come join us?"
Gigi then shrieks and crouches to the ground, bursting into happy tears.
The face of Maybelline, who has previously starred in several VS Pink campaigns, took to Instagram to share the good news, writing, "Couldn't keep back my tears!!!! Anyone that grew up with me knows that getting this show has been a dream of mine forever! THANK YOU @victoriassecret & @ed_razek! One of the happiest moments of my life. ❤️"
And ever the supportive boyfriend, Joe Jonas, took to Twitter to congratulate his girl.
We can't wait to see her strut her stuff on the runway! Congrats, Gigi!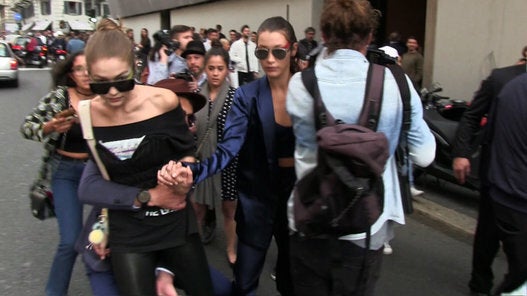 Gigi Hadid
Popular in the Community