Talk about impeccable timing.
Photographed by Max Abadian, the image shows the face of Maybelline New York sporting a custom-made Mikhael Kale top, with #GIGI emblazoned in gold. The model wears pink eyeshadow with matching pink lips and her blond locks are styled in a wet look.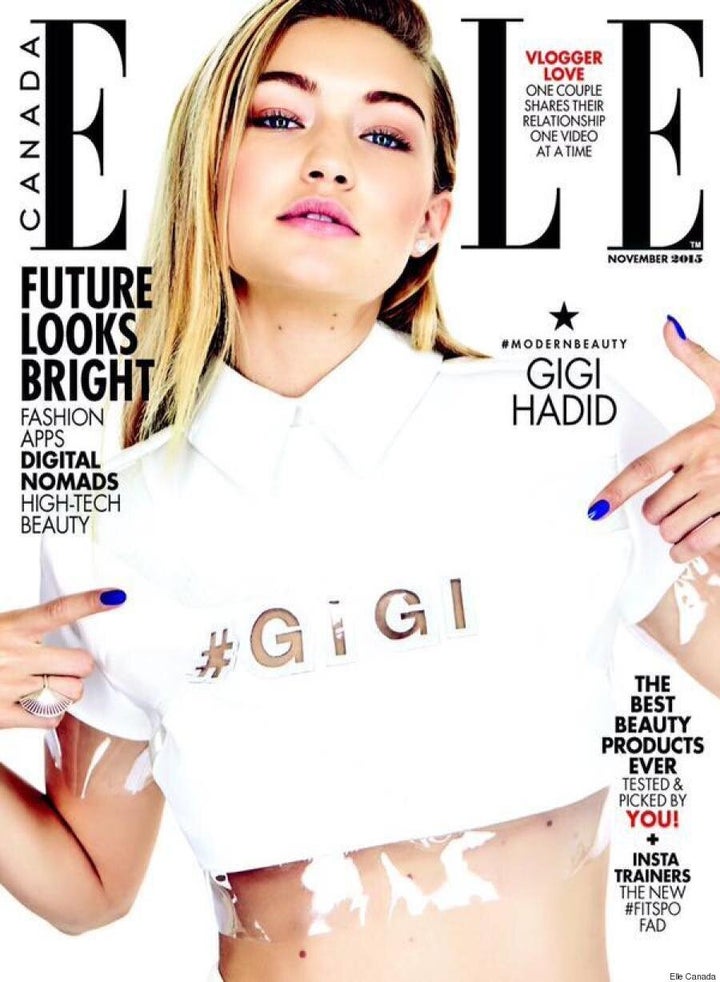 The accompanying shoot features images of Hadid in future-esque makeup and ensembles. In one photo, she wears metallic green and black eyeshadow, while another pic shows the face of Topshop rocking dramatic liner, while sporting a shimmery blue dress with a plunging neckline.
In her interview with the magazine, Gigi touches on her love for social media ("Now you can be someone's favourite model because of how they connect with you on Twitter"), her secret to taking a good picture ("You learn what looks good") and the importance of making genuine connections in the industry.
"When I go into a job, I want to touch people," she says. "I want to make a connection. That's so important in creating relationships, and relationships are what create opportunity."
Hadid also opens up about her friendships with quarter-century power players, including Taylor Swift, Cara Delevingne and Karlie Kloss.
"We want to be the generation and the group of friends known for supporting each other," she explains. "'Squad Goals' is a big social-media thing right now, and that's what we want to inspire in other groups of friends -- to be proud of the power you all have when you're together, which can be amplified so much by each person."
She continues, "That's what has been cool about everyone's willingness to be there for each other, and we don't want to be like other generations who are infamous for their cattiness. That was cool and it worked for them and they were great. We just want to be the new generation."
Popular in the Community