Gillian Anderson has never looked better!
Sporting a cleavage-baring LBD with silver accents, the former "The X-Files" star takes sexy to a mature, elegant level thanks to the chic baby blue coat thrown over top the dress and her natural makeup.
Aside from posing for the mag, the actress opened up about the pay discrepancies between her and former co-star David Duchovny when they were working on the sci-fi series.
"At the beginning, the pay disparity was massive," she told Red magazine. "But that happens all the time in Hollywood. It's, 'Do this for me, I'll get you a job.' All the stuff in the papers today about people in entertainment who have abused their position...it's built into our society. It's easy to miss and it's easy to get used to it."
The "Hannibal" actress also discussed the rampant sexism that's still built-in to North American society.
"There are things that are intolerable in today's world, in terms of the perception of women," she said. "Whether they're vamps or vixens, the expectation that, if a woman is wearing a short skirt, she's 'asking for it.'"
That theme is eerily (and creepily) familiar to fans of Gillian's BBC series, "The Fall," which stars Jamie Dornan who plays a serial killer of women. Of course, most people now know Dornan as the star of the highly-anticipated movie, "Fifty Shades of Grey," and Gillian had nothing but praise for the Irish actor.
"He's a lovely young lad," she said about Jamie. "On the first series, people were like, 'Who is this guy? Is he an ex-model or something?' Now people don't ever want to talk to me about 'The X-Files.' They only want to ask about Jamie Dornan."
Sorry, but all we want to do is talk more about Gillian Anderson!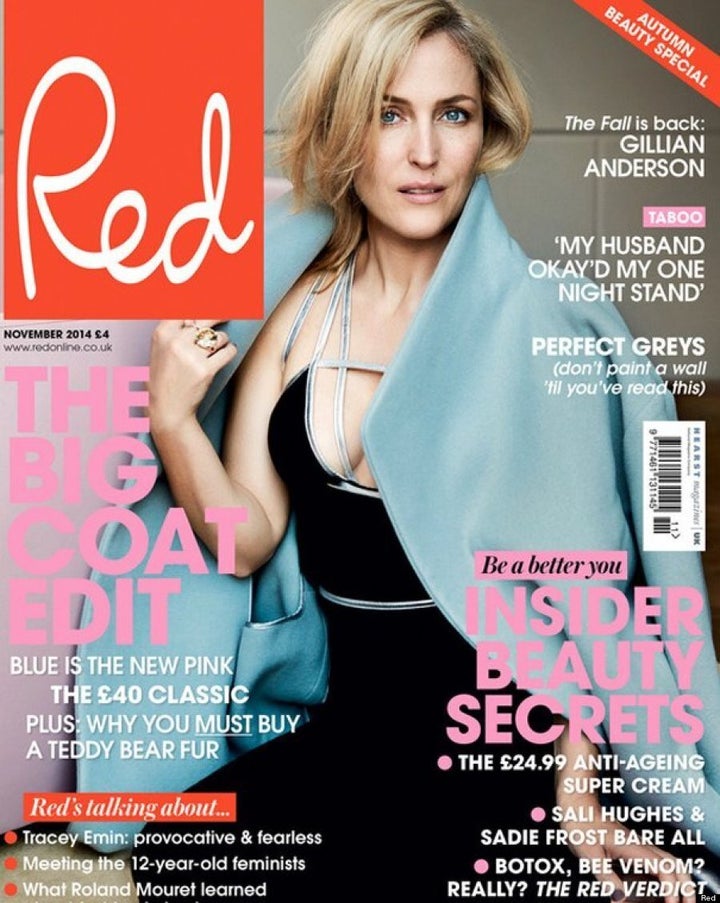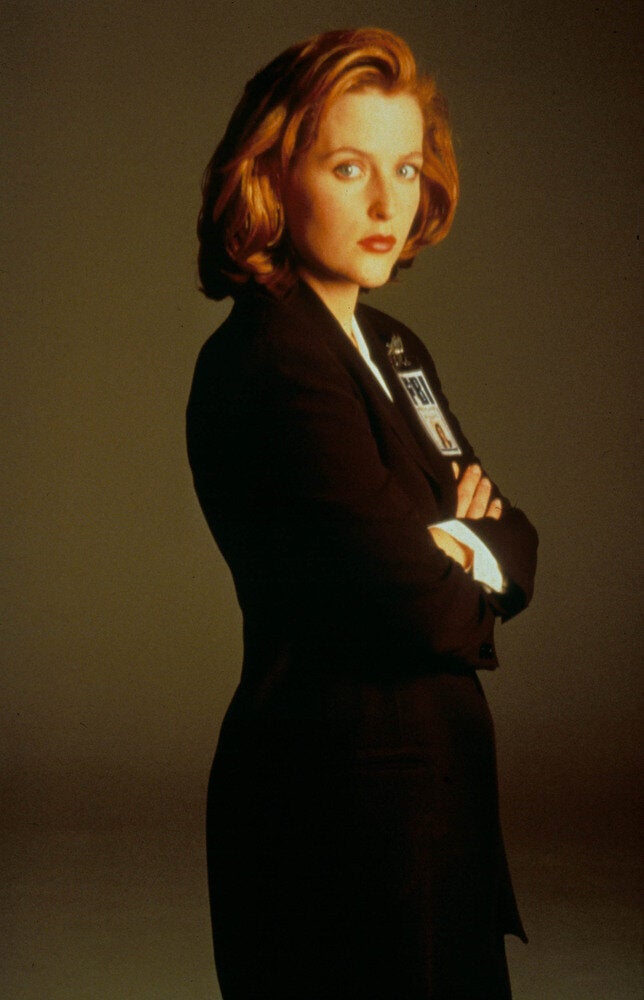 Gillian Anderson's On-Screen Style
Popular in the Community