Ginger may only be an option when you're sick, but there's good reason to get a dose of it every day.
Ginger has a long list of health benefits from fighting indigestion to boosting immunity, and since the cold and flu season seems to be sticking around, it's time to learn about what this root can do for you.
"You can simply grate it, skin and all, into recipes," she tells The Huffington Post Canada. "And to keep it fresh, store it in the freezer with the skin on and take out as needed."
If you're new to ginger (or just can't handle the taste), try a powdered form and mix it into teas or your meals. You can also start adding ginger to the meals you eat on a regular basis — like oatmeal, stir-fry or sauteed veggies.
"Ginger can be enjoyed both raw and cooked. Eating it traditionally pickled will also provide a good dose of probiotics helping to boost your immune system," she adds.
In the slideshow below, Devries shares eight reasons why ginger should be considered winter's best superfood.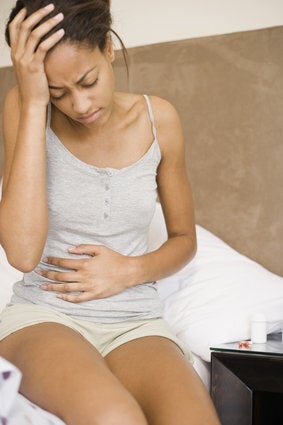 The Health Benefits Of Ginger
Popular in the Community