But it seems gingerbread Canadiana creativity knows no bounds, and this gingerbread rendition of Parliament Hill came out swinging for the title of "best Canadian gingerbread creation."
The image was posted to Reddit on Dec. 17.
"My sister just made this amazing gingerbread parliament!" wrote user Emily Skublics, noting that her sister made the creation as part of an annual family gingerbread competition (um, when do we get to see the rest of the entries?)
She also posted an image of her sister's handiwork on Twitter.
Those with a keen eye will notice that the gingerbread Parliament Hill even includes a gummy Centennial Flame, which commemorates Canada's 100th anniversary of Confederation.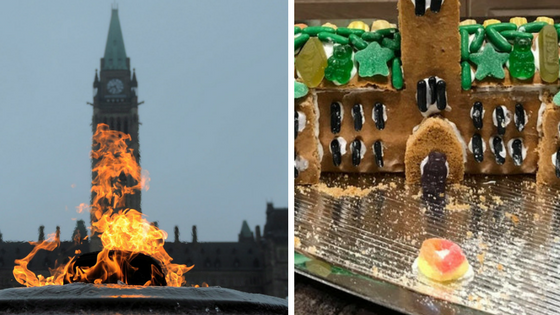 Other Reddit users were just as delighted with this gingerbread rendition of the centrepiece of our government, with some admiring Skublics' sister's use of green candies to capture the roof's signature green (which IRL is a result of aging copper and, according to legend, mopping the roof with horse urine to speed up the aging process when Centre Block was rebuilt after a 1916 fire).
We're glad she decided to buck tradition on that detail.
Another commenter noted that all it was missing was "the giant crane."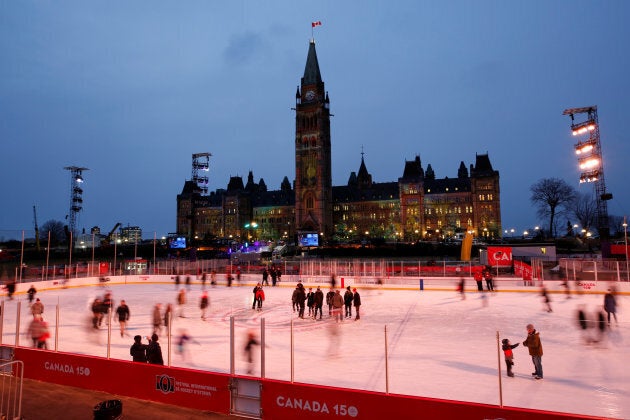 We're sure it's nothing a little icing and creativity can't solve if anyone else is working on an even more detailed gingerbread rendition.
Skublics' sister isn't the only one pulling out all the stops on Canadiana gingerbread creations. A gingerbread showcase at Victoria's Parkside Hotel and Spa has some truly incredible (and... delectable?) entries.
Such as this hockey-playing beaver.
This utterly perfect Canadian living room that features an airing of The Tragically Hip's documentary "Long Time Running."
And this gingerbread totem pole.
"In Canada, we take gingerbread creations to the next level," the Government of Canada tweeted on Dec. 12.
Yes, it seems we certainly do.
But we'd be remiss not to point out our favourite detail in Skublics' gingerbread Parliament Hill post, which has nothing to do with gingerbread at all.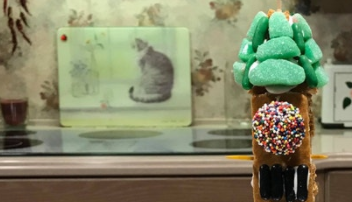 That cat cutting board (we assume?) is just A+.