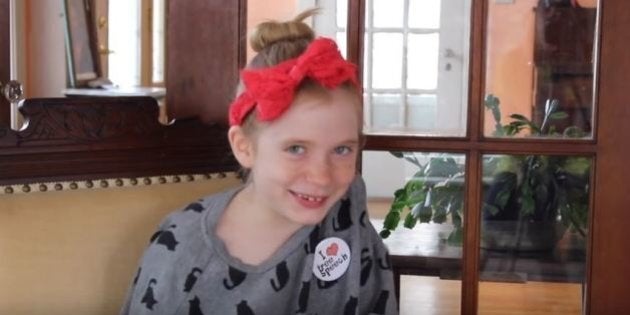 But what really got the public riled up was the fact that Lysiak is just nine years old.
On Saturday, the young reporter got a tip from a "good source" that a suspected murder had occurred on 9th Street, just a few blocks from her house. She then went straight to the scene to gather more information from neighbours and police officials.
Later that day, Lysiak published her news story, along with a video clip from the scene, on the website of her newspaper "Orange Street News" with the headline: "EXCLUSIVE: MURDER ON NINTH STREET!" (Lysiak is also the editor and publisher of her paper.)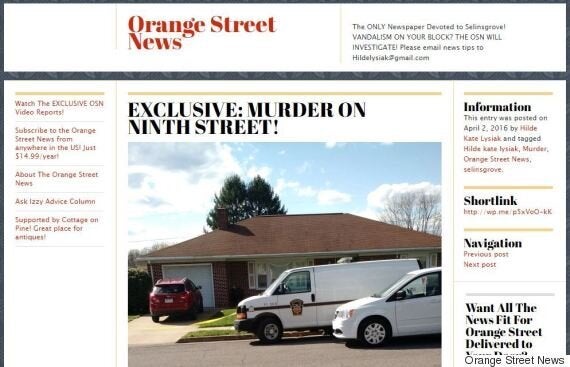 One person wrote: "9 year old girls should be playing with dolls, not trying to be reporters."
Some even questioned Lysiak's parents for letting her write about such an inappropriate topic: "Does no one realize that this is a 9 year old reporting this type of graphic information! I mean, what parents are encouraging this type of behavior!"
Despite this, the young girl hit back at her critics with some strong words.
"I know this makes some of you uncomfortable and I know some of you just want me to sit down and be quiet because I'm nine but if you want me to stop covering news then you get off your computer and do something about it," she said in a YouTube video. "There, is that cute enough for you?" (Be sure to note the button she's wearing in the video.
On Tuesday, the reporter also told the Associated Press: "It kind of gets me angry because, just because I'm nine doesn't mean I can't do a great story. It doesn't mean I can't be a reporter."
Lysiak started her website "Orange Street News" back in 2014, when she was seven, and has been reporting ever since. Her father, Matthew Lysiak, who is a former reporter for New York Daily News, inspired her love of journalism.
"If you want me to stop covering news then you get off your computer and do something about it."
Matthew told the Washington Post, "[Hilde] doesn't have a lot of fear. She just wants to get the stories out. And she really wants to report real news."
Since the backlash, many more people have taken to social media to show support for the nine-year-old and her chosen career path. "People need to stop bashing this awesome and intelligent kid for doing what she dreams," one wrote. "Why the hell are y'all trying to stifle her when we need MORE kids, especially girls, to break out and do what they're good at, not what others think they should do."
"You are the literal future of journalism," Washington Post's social media editor Gene Park added. "Keep it up Hilde!"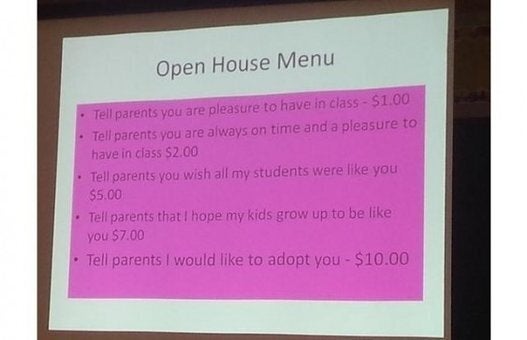 12 Teachers Every Kid Should Have
Popular in the Community