Shenton shared an image of her pink-stained skin on Twitter, tweeting at the natural cosmetics brand, "Hi! @lushcosmetics just a quick question, are your products supposed to stain the human skin fluorescent pink?"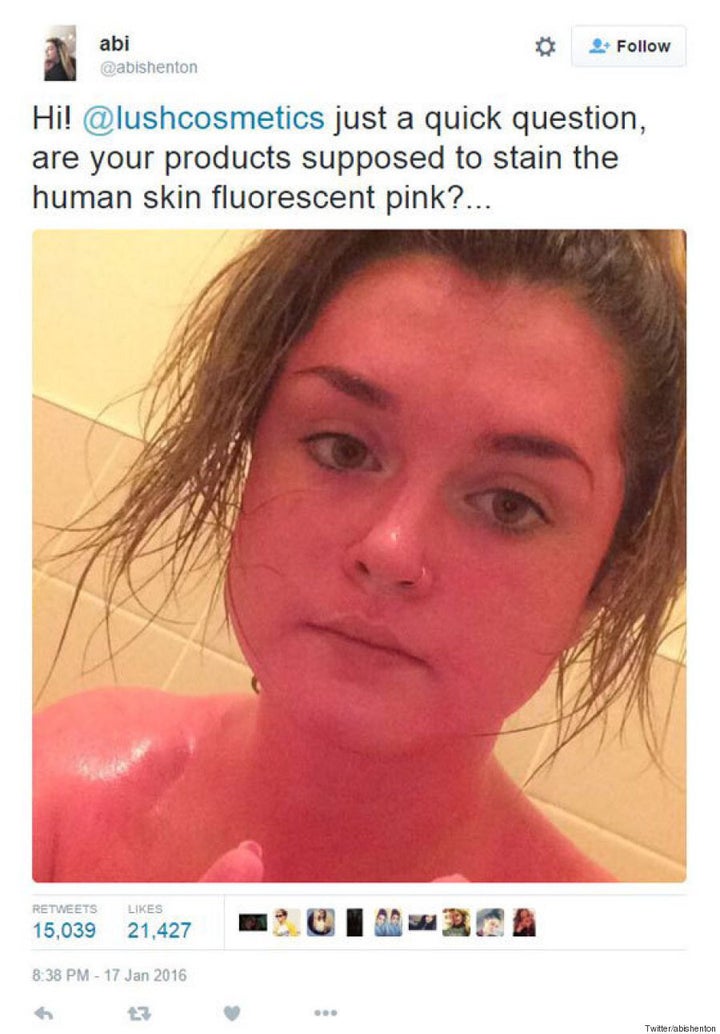 LUSH was quick to respond to her inquiry:
Shenton later clarified what happened, telling Pretty52, "The product used was called 'Razzle Dazzle' and it is not a bath bomb! The correct procedure is that you are supposed to dilute it into water but I thought it was a soap and rubbed it all over my body and face (explains why my hair is dry) 3 days + several baths later I am no longer pink!"
She continues, "I misused this product! I love LUSH and will still continue to shop there. It's just a shame that I wasn't told how to correctly use the product when purchasing! A very helpful friend of mine works at Lush and helped me remove all the pink stain with lemon juice, olive oil + a gritty face wash!"
As for LUSH, they tell HuffPost UK Lifestyle, "We are as red in the face as Abi at the idea that one of our bath melts has been mistaken for a soap."
Hey, at least they weren't the ones stained!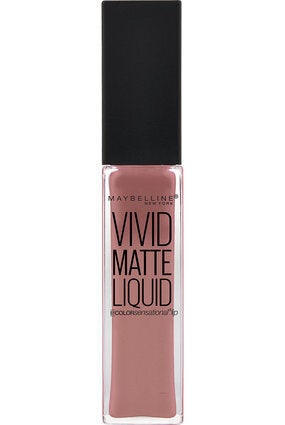 Beauty Launches 2016
Popular in the Community