Parents relish their children's reactions to Christmas presents — but for one couple, this one will probably be hard to top.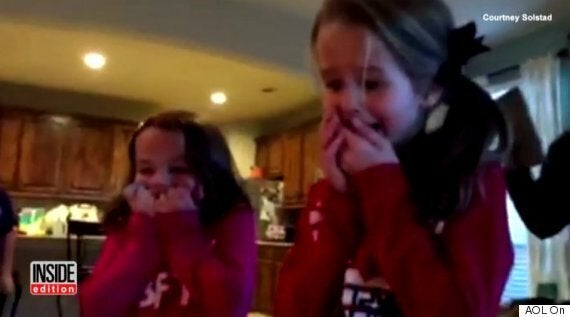 "The girls knew nothing about Nathan until this. We met them at the door and told them that we had been out Christmas shopping and got them a gift to share...and it was under the tree," Courtney Solstad, who lives in Dallas, Tx., wrote in a Facebook post that has since been removed.
The couple had been hoping to adopt another child, and one of their daughters had even wished for a baby for Christmas.
"I'm going to wet my pants," one of the girls says.
Watch the full video above — you won't regret it.
Popular in the Community