It's only fitting that the world's most famous supermodel would have an equally fashionable young daughter.
But some are worried that Gisele Bündchen's eight-month-old baby, Vivian Lake, is growing up too fast.
Tom Brady's model wife shared an intimate photo on Instagram over the weekend of her cuddling with her daughter Vivian, whose gold stud earrings were prominently on display (and were stylishly paired with a gold necklace).
The snap has stirred a debate over whether piercing a child's ears at such a young age is unnecessary or even cruel.
While Twitter user @Mlle_Dana said, "I think it's too young if the child cannot give consent," others rallied behind Gisele's choice, like @mariaclorio, who replied, "Latinos do it to their baby girls weeks after they are born."
In many South American and European countries, piercing a girl's ears at a very young age is considered simply a matter of tradition. (It may be that Brazilian-born Bündchen considers this so-called ear piercing controversy to be a non-issue.)
Check out the snap below and tell us: How young is too young for pierced ears?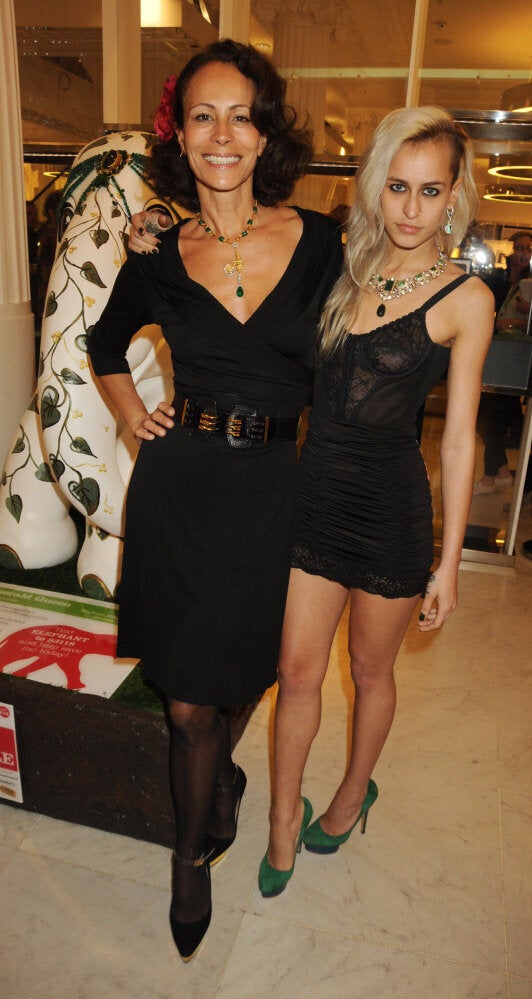 Model Mom-Daughter Pairs