"If you give a little love, you can get a little love of your own."
And a good deed can mean anything from holding the elevator for a stranger, helping your neighbour rake leaves or even cleaning up a spill in the office kitchen. It seems the perfect time of year to remember that helping others doesn't need to be a huge effort, but only means going out of your way slightly to take others into consideration.
Labelled "A few minutes of perfection," by a user on Facebook, it has over 140,000 shares and 45,000 likes. It follows an average day for a group of strangers, who each get inspired to perform an act of kindness after watching someone else do so — the perfect example of the domino effect. It also mixes in video clips of a young boy who painted over a vandalized wall (and there could be other clips from different sources we may have missed).
ALSO: The holidays are also meant for giving — find some inspiration in these photos and submit your own: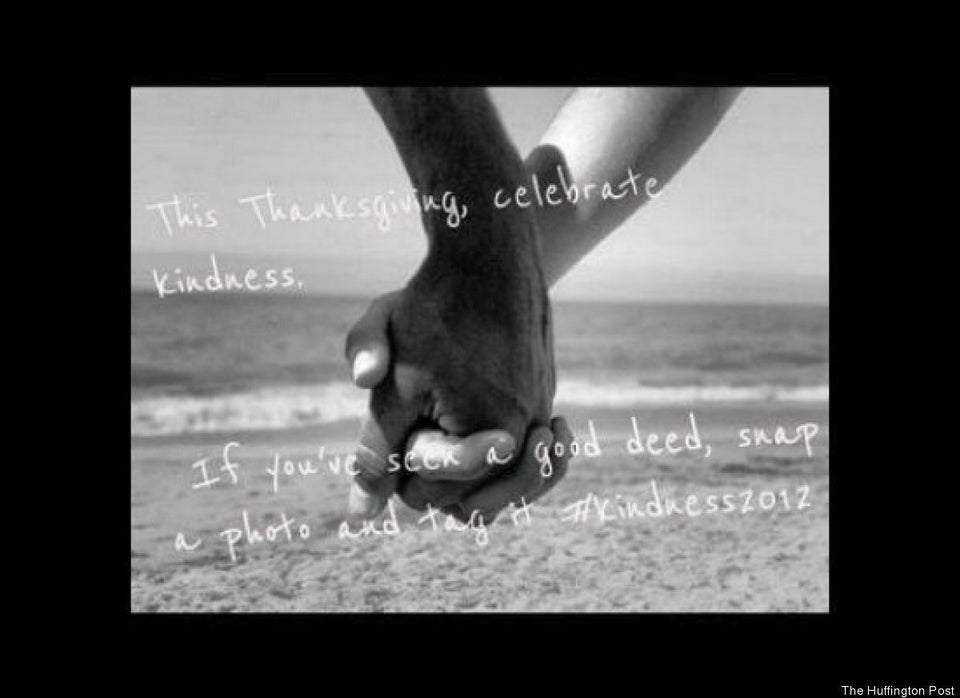 Holiday Acts of Kindness