The 2018 winter Olympics are here and they're off to becoming the most politicized games ever. Since the start of Olympic season, I've observed some fascinating and inspiring events.
Most inspiring was champion skier Lindsey Vonn who has said that she won't represent U.S. President Donald Trump when she skis in the Olympics. She said that she hopes "to represent the people of the United States, not the president."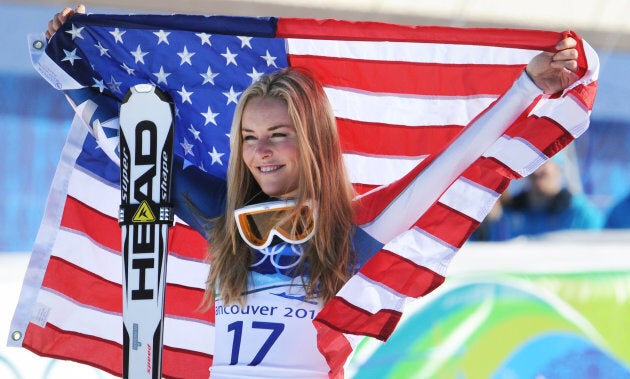 You can't get any clearer than that. It seems obvious that she's ashamed of the current U.S. administration and that she's making an effort to distance herself from it.
In a CNN interview from December 2017, Vonn said, "I take the Olympics very seriously and what they mean and what they represent, what walking under our flag means in the opening ceremony.
She added, "I want to represent our country well. I don't think that there are a lot of people currently in our government that do that." She also said "absolutely not" when asked if she'd go to the White House if she were to win a medal or receive an invitation.
These statements are amazing, because in the history of the U.S. Olympics, there's never been an athlete, as far as I can remember, who's positioned themselves so squarely in opposition of a sitting government.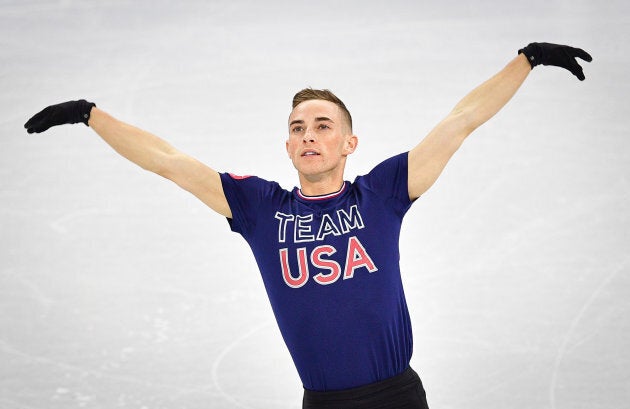 I was also pleased and impressed by the words of figure skater Adam Rippon, the first openly gay U.S. Winter Olympian. He criticized the selection of Vice President Mike Pence to lead the 2018 U.S. Olympic delegation to South Korea and said that he didn't plan to meet with Pence during the meet-and-greet that happens between the delegation and the athletes right before the opening ceremony.
In a USA Today article, he's quoted as saying, "You mean Mike Pence, the same Mike Pence that funded gay conversion therapy? I'm not buying it."
Rippon added, "I don't think (Pence) has a real concept of reality... To stand by some of the things that Donald Trump has said and for Mike Pence to say he's a devout Christian man is completely contradictory. If he's okay with what's being said about people and Americans and foreigners and about different countries that are being called 'shitholes,' I think he should really go to church."
Olympic freestyle skier Gus Kenworthy also criticized Mike Pence recently, saying that Pence was a bad fit for the U.S. delegation, as the 2018 Olympics are all about inclusion and that Pence, with his anti-LGBTQ-stance, definitely isn't. I'm so proud of both these men who aren't afraid to stand up and speak their truth to power.
These are the most vocal athletes, but I can imagine that many others quietly share their views. This is the most polarized period in U.S. history. People on each side of the political fence are deeply passionate about their respective political stances.
Those who support the current administration are seemingly willing to blindly follow the president and his band of apologists, despite a multitude of accusations and inquests, related to everything from Trump's mental unfitness to serve, to his sexual impropriety, to questions of election fraud and even the possibility of the obstruction of justice.
And yet, those who are horrified at what they see happening in their country are more and more prepared to stand up and speak out, even if it happens to be at their own expense.
These are the most vocal athletes, but I can imagine that many others quietly share their views.
In the NFL these days, players have become highly politicized, with many choosing to kneel during the national anthem in protest. Former San Francisco 49ers quarterback, Colin Kapernick was the first, in August 2016. Afterwards, he explained that he wasn't "going to stand up and show pride in a flag for a country that oppresses black people and people of colour."
Not surprisingly, with feelings running so high on both sides, there's been a heavy backlash for many of these protests. Lindsey Vonn has heard that "people are hoping that I break my neck" after she criticized Trump. Kapernick is currently unemployed as no NFL team is now willing to hire him. Many wonder if he'll ever play in the NFL again.
The veiled threats toward Vonn and the apparent blackballing of Kapernick demonstrate quite clearly just how polarized the U.S. political climate is.
Still, I'm excited by the fact that right now at the Olympics, U.S. athletes are using their platform to speak out against Trump, Pence and the rest of the U.S. administration. The Olympics are viewed with great interest by people all over the world, and when a U.S. athlete is so openly critical of their sitting government, it sends out a message that's crystal clear.
When Olympic athletes make it brutally clear how ashamed they are of their current administration, it shows the world that these Olympians love their country, are competing for their country and are there for their country. It also shows that they're not there to represent or support the current U.S. administration in any shape or form.