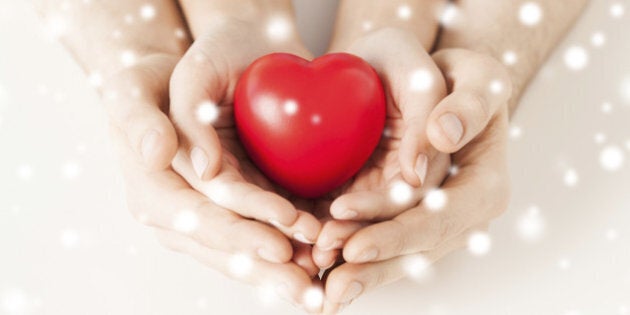 Every day we see people in need, both here in Canada and elsewhere, and I feel like the spirit of giving is higher now than ever. It is my hope that the gift of giving back is something we're going to see a lot of this holiday season. From sponsoring an immigrant family escaping a war-torn nation to lending a helping hand at a local soup kitchen, there's always a way to give back. Some people are even asking for random acts of kindness in lieu of gifts this year. It's a perfect way to spread true holiday cheer and a little bit of kindness can go a long way!
Every year at my company, we send special gifts out to our wonderful clients and friends, but this year we wanted to do something different. So, from 6 a.m. on November 26 to 8 a.m. on November 27, we will be undertaking acts of kindness for 26 consecutive hours. Everyone on our team will be involved, donating their time and services to various meaningful causes.
I can't tell you how happy this makes me! I started my company in order to highlight stories of substance, and giving back is one of our strongest values. We hope that our efforts to spread a little holiday cheer will inspire others to do the same.
We're going to be collecting and delivering clothing to the Canadian Diabetes Association, decorating and beautifying seniors' homes at Belmont House, participating in a text-to-give program with Make-a-Wish, cooking dinners for families at the St. Felix Community Centre, brightening someone's day on social media with a #randomactofkindness, handing out hot pizza at midnight and much more.
Plus, we'll cap off the 26 hours with some cheerful caroling for commuters. It's our way of giving back to the city we love -- and the community has given us amazing support. Celeb chef Cory Vitiello (of the Harbord Room in Toronto) is donating his time cooking at St. Felix with us, Spin Master has donated hundreds upon hundreds of toys, our media friends have dropped off endless boxes of food and clothing for the Red Door Shelter. We are so grateful and feel blessed to live amongst such a generous community.
Here are five reasons why I believe kindness is the best gift this holiday season:
Although I love the holidays and greatly enjoy them, like most people I find they can also be stressful. Even though it's a time of giving, we often encounter people who are not as kind as they could be -- especially if they are overwhelmed or stressed out, too. This article from the Mayo Clinic says it's a legitimate feeling because we are all pulled in so many directions, and we try to fit in as much as possible -- like parties, shopping, or baking. It's true; we try to be superstars. But spending time doing acts of kindness for others is not stressful. In fact, it's very destressing! And you come away from it feeling energized with a sense of wholeness.
"No act of kindness, no matter how small, is ever wasted." Aesop
A couple years ago I wrote a blog about Seasonal Affective Disorder and a few tips on how to beat the winter blues. Things like taking vitamin D, getting some exercise and spending time living in the moment - but did you know that philanthropy can also help battle the blues? Stepping outside of your own life to focus on making someone else's life better is a surefire way of making yourself feel better too! The Huffington Post blog "Want to Be Happier? Give More Give Better" says, "When you make a donation to charity, your brain acts in a similar way to when you are having sex or eating chocolate." Now that's a win-win! :)
"I am only one, but still I am one. I cannot do everything, but still I can do something. And because I cannot do everything, I will not refuse to do something that I can do." Helen Keller
It will make you grateful.
During the holidays we get bombarded by advertisers trying to get us to buy so many things that we never realized we needed. It can make us feel like we are lacking, but really we have so much to be thankful for. When you see the difference that a smile can make to cheer up a stranger's day, or what a hot cup of coffee can do on a cold winter night -- well, it makes you look at your life differently. It makes you focus on the things that actually matter, and when you do that, you won't feel bad for what you lack -- you'll feel grateful for what you have.
"What you do makes a difference, and you have to decide what kind of difference you want to make." Jane Goodall
It can mean the world to someone.
Charities are in need of support and help throughout the year but even more during the winter when you live in a place like Canada. We are very fortunate to live in a city like Toronto and to have a good life here, but we need to remember that the holidays can be very difficult for those in need. Even the smallest deed can mean so much. But it's not just service centre recipients we want to support -- it's the people who work there too. So we are going to deliver treats in the middle of the night to hospital staff to thank them for all the work they do helping others every day.
"One person can make a difference. And everyone should try." John F. Kennedy
It helps bring people together.
One of the amazing bonuses we've discovered from working on our 26 Hours of Kindness program is that it's really brought our team together. Everyone was so excited to find their charities to support. Being able to share what causes matter to us with each other created such a sense of camaraderie and caring. It was inspiring! You could position this as a great tool to inspire your workplace. Volunteering can be a great teambuilding activity.
I can't wait for Thursday to start our 26 Hours of Kindness. The number 26 holds a lot of meaning for me -- so many of my life milestones happen on the 26th. And I just know we're going to create memories on November 26 that will last a lifetime. If you want to check in with us as we go, follow the hashtag #NKPR26!
What act of kindness will you give someone this holiday season? Leave your comments below or tweet me @NatashaNKPR.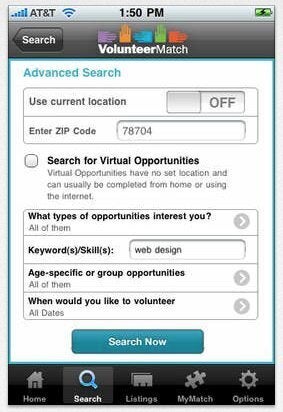 10 Charity Apps That Make Giving Part of Living