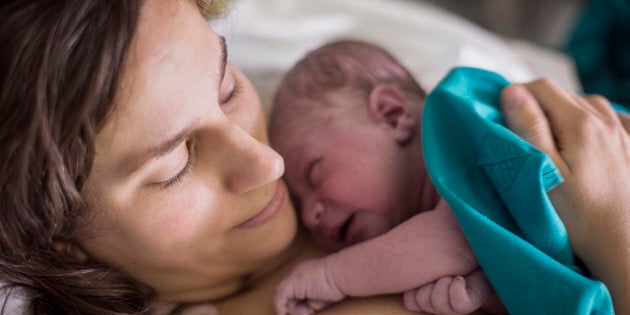 It's not the 48 hours of labour, swift induction, emergency C-section, or ruptured uterus that haunts Ottawa mom Diana Young* about giving birth to her daughter.
It's the fat-shaming she alleges she experienced from hospital staff.
"I was so embarrassed and I didn't understand why," Young, 38, told HuffPost Canada in a phone interview. She asked for her real name to be withheld, because she still feels ashamed by the experience.
Young, who says she wears a size 18 or 20, was told there wasn't a wheelchair big enough to accommodate her so that she could visit her daughter in the special care nursery.
"I didn't get to hold her," she recalled, her voice wavering. "Then they didn't let me see her for 11 hours."
Story continues below video:
"I kept saying to them, 'How soon can I see my baby? How soon can I see my baby?' And they were like, 'Well we have to wait for a larger wheelchair to come from a different area of the hospital'," Young said.
Young did not file an official complaint with the Ottawa Hospital at the time, but it encourages patients with issues or feedback to contact their patient advocacy department.
Although she admits she's "not a small girl," Young has sat quite easily in wheelchairs in the past, she said. When asked if she felt fat-shamed for her weight, Young said "Oh my god, yes."
"My butt fits in a regular wheelchair, I promise you. I've sat in a wheelchair before. They didn't have to go to the bariatric unit to get me one."
'... appropriate and caring behaviour during labour and delivery'
Such experiences have prompted the Society of Obstetricians and Gynaecologists of Canada (SOGC) to release a new statement last week emphasizing that women have the right to a safe and respectful birth experience.
The society cited a 2015 report from the World Health Organization calling for "greater action, dialogue, research and advocacy" on the "disrespectful and abusive treatment" experienced by some women.
The SOGC — comprised of 4,000 obstetricians, gynecologists, family physicians, nurses, midwives, and health professionals in the field of sexual reproductive health — released the statement to remind women of their rights, and health care providers "of the importance of appropriate and caring behaviour during labour and delivery," said a statement on its website.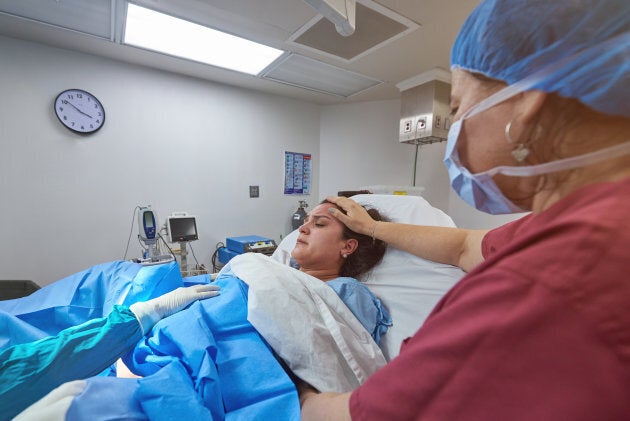 "The SOGC feels it is important to reassure women that the health professionals who care for pregnancy and childbirth understand that high quality care is respectful care. The best outcomes are when providers and patients are partners in care — that means being explicit about what we believe, and what we expect of ourselves," Dr. Jennifer Blake, CEO of the SOGC, told HuffPost Canada in an email.
Women who feel their human rights have been violated should speak to their health care provider, the hospital ombudsman, patient representative, or their local provincial or territorial college, added the society's statement.
In most cases, any medical professionals who care for women while giving birth are sensitive and caring to their needs, the SOGC added.
"There are, however, instances when women either were not properly listened to, or felt this to have been the case."
Allegations of mistreatment during childbirth
The new statement comes in response to "recent media reports," the SOGC said. A 2016 investigative report by CBC News found that hundreds of complaints have been made to hospitals and health care authorities about maternity care treatment since 2010.
Complaints ranged from concerns over the quality of care to allegations of discrimination, unprofessional comments, and "patients being denied their dignity and their consent for procedures," CBC noted in the investigation. One woman alleged to CBC that a nurse stabbed her in the leg with a needle several times to prove her epidural was working.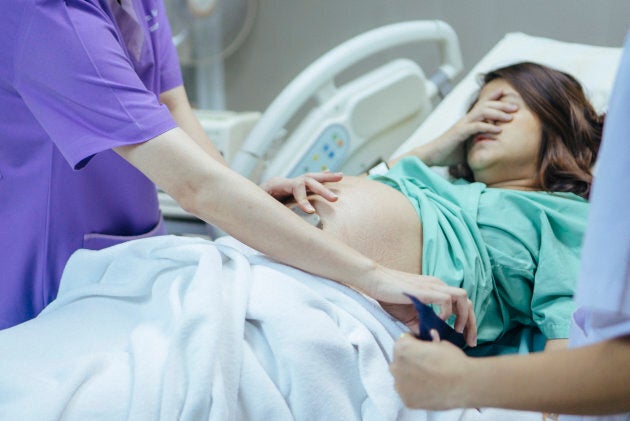 "The consequences of inappropriate care are long-lasting, and women who report disrespectful care are less likely to seek health care in future, the SOGC said.
For Young, the impacts of being separated from her baby still linger. It made breastfeeding challenging, she said, and affected her relationship with her daughter, who is now four years old.
"I feel that not having that initial time with her reduced the amount that we bonded," Young said.
"My husband got to snuggle her. My husband got to hold her. My husband did skin-to-skin, and I'm up in the room not getting to hold her."
Young was sedated during her C-section, and because her husband accompanied the baby to the special care nursery, she woke up alone after giving birth, with no idea where her baby was.
"It was such an awful experience, and to be told you can't hold your baby because you don't fit in a wheelchair, are you kidding me? Who says that to somebody?"
'Not the experience we would have wanted for her'
The Ottawa Hospital apologized to Young in an email statement after HuffPost Canada brought the case to their attention.
"We apologize that this patient didn't have the experience we would have wanted for her. Our regular practice is to reunite mothers with their babies as quickly as possible, once mom's care is attended to," the hospital said on Monday.
"Our Patient Advocacy team is always available so that we can investigate further and learn from the experiences of our patients."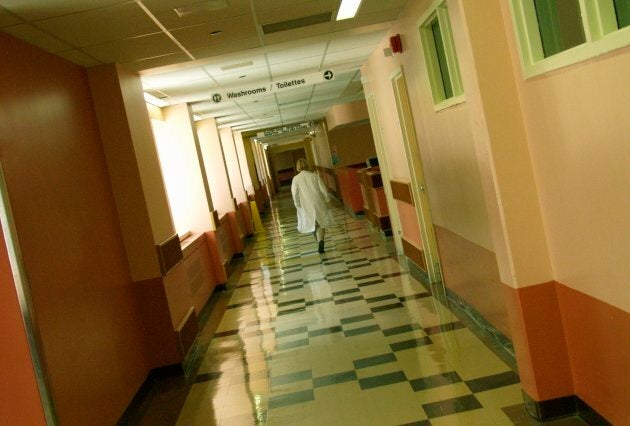 In February, the WHO released a report that women should be given more time to give birth without medical interventions such as caesarean sections, and should be more involved in the decision-making. There's more to a "good birth" than having a healthy baby, wrote Dr. Princess Nothemba Simelela, a WHO assistant director-general.
In March, a B.C. study found that very few women feel they have a say in the care they receive from their childbirth care team. Women with higher medical and social risks were four times as likely to report lower levels of respect, according to the report.
CORRECTION: A previous version of this story said Young's baby was taken to the neonatal intensive care unit (NICU). The hospital involved doesn't have a NICU, but rather a special care nursery. The story has been updated to reflect that.