The Glacier Skywalk is set up open in Jasper National Park Thursday, but consider yourself warned — it's definitely not for the faint of heart.
The marvel attraction features a barrier-free walkway and glass platform observation deck, hanging 35 metres out from the cliff-edge and 280 metres over the Sunwapta Valley.
The glass floor gives visitors a bird's eye view of glaciers, mountain crags and wildlife along the cliffs below.
The $21 million Skywalk has been under construction for the past two years.
According to a press release, the Glacier Skywalk is the first major attraction to be developed within Canada's Mountain National Parks in over 50 years and its elevation is higher than the Eiffel Tower's top observation deck by four metres.
Story continues below the slideshow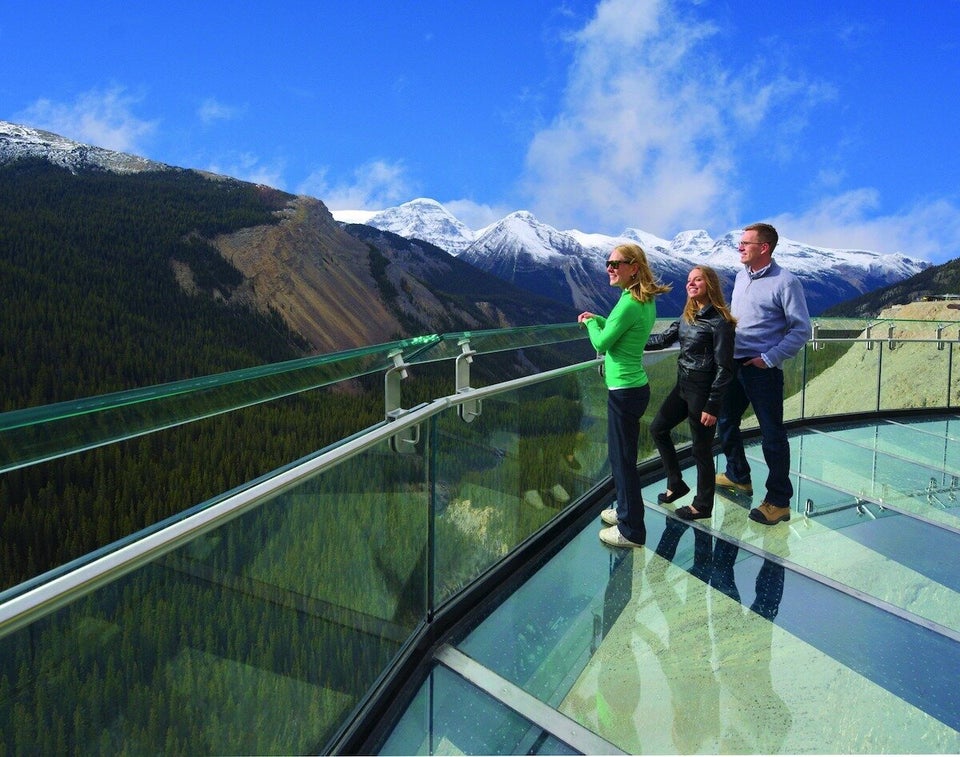 Although construction on the main structure was completed last October, the design had already garnered international acclaim, when in 2011 it won the World Architecture Festival Award in the Future Projects Category. Construction hadn't even started and the Skywalk was already a world leader.
Visitors to the Skywalk, situated on Highway 93 between Lake Louise and Jasper, will be bused to the site from the nearby Columbia Icefield Glacier Discovery Centre.
An adult ticket for the Skywalk costs $24.95, and a child ticket is $12.50. Children under five get free admission.
Like this article? Follow our Facebook page

Or follow us on Twitter