The ex-NDP MP who resigned his seat to run for the Ontario Liberals says his former federal party "changed" after the death of leader Jack Layton.
Glenn Thibeault made the charge in a column published online Monday in Northern Life, headlined: "Why I did what I did." In the piece, Thibeault explains what motivated him to make the switch to the provincial Liberals after six years representing Sudbury in Ottawa as a New Democrat.
Thibeault is currently fighting in a Sudbury byelection to replace the Ontario NDP's Joe Cimino, who resigned mere months after the provincial election. A recent poll suggests Thibeault is tied with NDP candidate Suzanne Shawbonquit.
In his piece, Thibeault wrote that the issues which he most often dealt with as an MP — health care, infrastructure and education — are matters of provincial jurisdiction that he hopes to use his experience to tackle.
The ex-MP also wrote that he was drawn to Ontario Premier Kathleen Wynne's "positive, collaborative approach to government," hinting that kind of approach no longer exists in the federal NDP.
Thibeault said that he first ran federally in 2008 because he wanted to work with Layton.
"He had a message of hope and a vision that politics could be about more than partisanship and vicious attacks," he wrote.
But according to Thibeault, "much has changed" since Layton died of cancer in 2011.
"With Jack gone, the NDP changed," Thibeault wrote. "There came a time when I could no longer reconcile my goals and values for this great city, with those of the NDP."
In a statement emailed to The Huffington Post Canada Monday, Thibeault said that while Layton was the reason he joined the NDP in the first place, he no longer agreed with the direction in which the party was headed.
"There was a lack of communication on a number of issues and it was coming from the top down," he said in the statement. "It's the same as any other job, in that if you aren't happy anymore, you have to start asking yourself some serious questions and looking for other opportunities."
NDP MP Charlie Angus, who represents the northern Ontario riding of Timmins-James Bay, told HuffPost that he found Thibeault's column a "pretty sad" attempt to change the channel.
"I think it's really cheap of Glenn to try and hide behind Jack Layton," he said. "For Glenn to invoke Jack Layton to explain him being involved in such a cynical manipulation, I think, is a misuse of who Jack Layton was and what Jack Layton stood for."
After all, Angus said, Layton "hated a backroom deal."
The Sudbury byelection was clouded by controversy even before Wynne called the vote for Feb. 5.
Andrew Olivier, who ran for the Liberals in Sudbury last June, claims the party offered him a job or appointment in exchange for stepping aside so that Thibeault could run. Though Liberals have denied the accusation, Olivier, who is now running as an independent, released two audio recordings last week that he believes prove his claims.
Progressive Conservatives called on the Ontario Provincial Police to investigate how Thibeault was picked as the Liberal candidate. Though the OPP determined no criminal offence was committed, Tories now want the investigation re-opened in light of Olivier's recordings. Elections Ontario is also looking into the case, at the request of the provincial NDP.
Angus said Thibeault told him before he jumped to the Liberals that he was "reconsidering his life in politics" because he missed his family and was spending too much time in Ottawa. Now, Angus wonders if the man he "considered a friend" made that claim while cutting a deal to bypass a local nomination process.
"That's what leaves a bad taste in the mouth," he said.
Angus says people in northern Ontario "don't like being told what to think" and believes Thibeault could get that message on election day.
"But the real message should always be that you have to go back to the people who gave you that mandate and you have to be true to them," Angus said. "He wasn't true to them and I think that he'll pay the price for that."
According to the NDP, Layton's mother, Doris, also wrote to Thibeault to express her disappointment.
"VERY DISAPPOINTED. MY SON JACK WOULD NOT CONDONE YOUR MOVE – HIS MUM DORIS," she wrote in a message shared with the party.
This is not the first time that an NDP defector has invoked the Layton legacy.
After Lise St-Denis crossed the floor to the federal Liberals in 2012, the Quebec MP said people in her riding "voted for Jack Layton, but Jack Layton is dead."
In 2013, Liberal Leader Justin Trudeau angered New Democrats by paraphrasing Layton's last words shortly after his party's win in the Quebec riding of Bourassa.
"Make no mistake, the NDP is no longer the hopeful, optimistic party of Jack Layton," Trudeau said at the time. "It is the negative, divisive party of Thomas Mulcair. Because it is the Liberal party tonight that proved hope is stronger than fear, that positive politics can and should win out over negative."
Mulcair's response? "That Justin Trudeau would use Jack Layton's dying words as a political tool says everything that needs to be said about Justin Trudeau's judgment and character," he told reporters.
Thibeault endorsed Mulcair in the 2012 NDP leadership race and was later named to his shadow cabinet. Mulcair was in Sudbury with Thibeault when he was nominated in September to run again federally.
However, The Toronto Star reported in December that relations between the two were strained in the months leading to Thibeault's defection.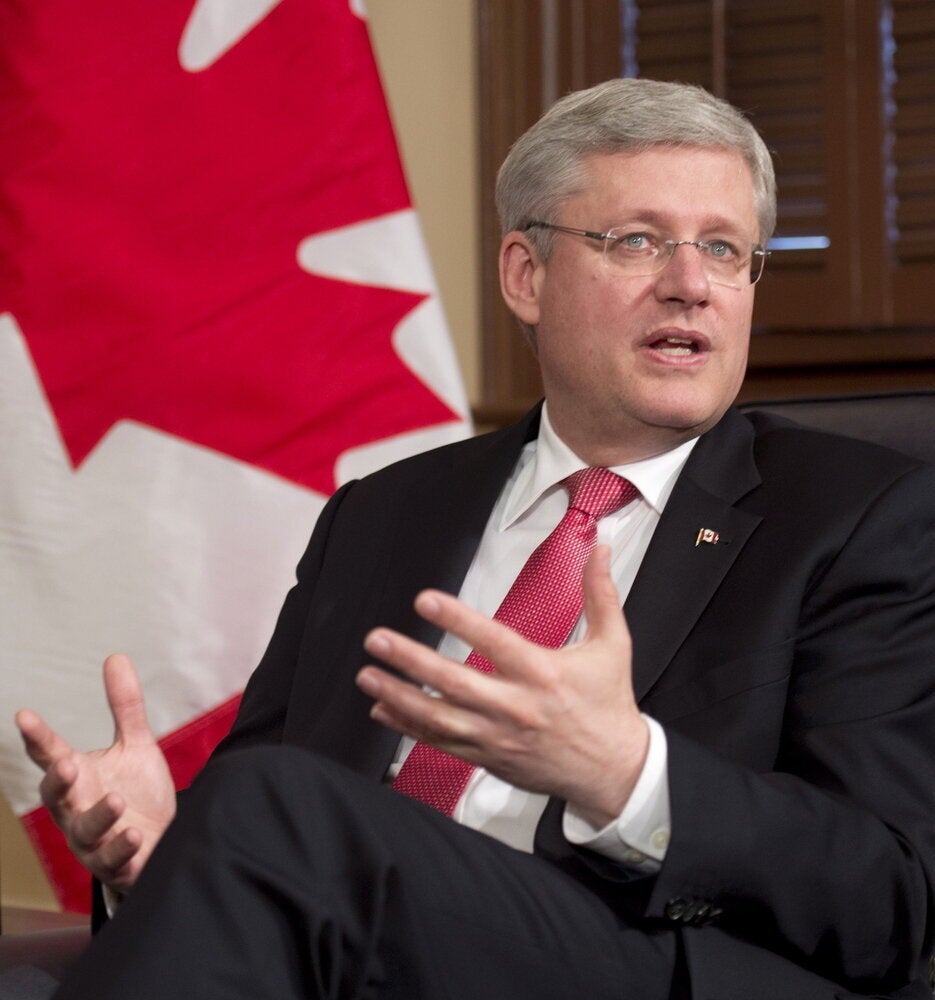 Top 10 Canadian Heroes, According To Poll
With files from The Canadian Press