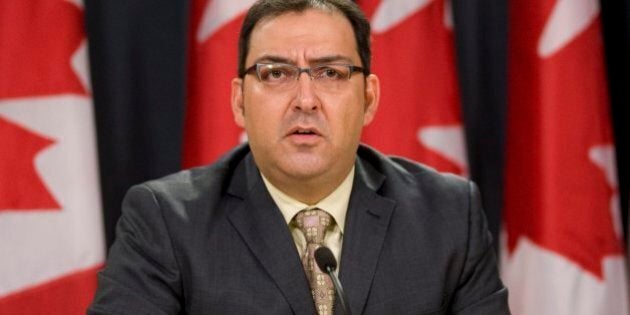 A new poll suggests the former NDP MP derided as a turncoat after he joined the Ontario Liberals last month is in a real dogfight to win a seat at Queen's Park.
And two audio recordings released by a rival could make things tougher.
According to the survey released by Forum Research on Thursday, Glenn Thibeault is tied with NDP candidate Suzanne Shawbonquit in the Sudbury byelection, with three weeks to go before the vote.
Thibeault has the support of 40 per cent of Sudburians surveyed, while Shawbonquit sits at 42 per cent. Progressive Conservative Paula Peroni has 13 per cent support, Green candidate David Robinson has three per cent and independent Andrew Olivier sits at just one per cent.
The interactive voice response telephone poll surveyed 801 people in the riding on Tuesday and has a margin of error of three percentage points, 19 times out of 20.
As the Liberal candidate in last year's provincial election, Olivier finished 980 votes behind New Democrat Joe Cimino, who unexpectedly resigned his seat just five months later.
Olivier claimed last month that he was asked by Ontario Premier Kathleen Wynne not to seek the Liberal nomination again because the party had another candidate lined up, later revealed to be Thibeault. The MP's defection was considered a stunning blow to both federal NDP Leader Thomas Mulcair and Ontario NDP Leader Andrea Horwath.
Olivier also said party officials hinted that a job or appointment awaited him if he stepped aside — charges Liberals denied. Olivier decided to run again as an independent.
The Ontario Provincial Police, asked by the PC party to investigate Olivier's allegations, announced this week that the Liberals did not commit a criminal offence. The NDP has also asked Elections Ontario to investigate.
But on Thursday, Olivier released two audio recordings that he says are of conversations with local businessman Gerry Lougheed Jr., who he previously dubbed a Liberal "kingmaker," and Patricia Sorbara, Wynne's deputy chief of staff.
Olivier wrote on Facebook that he was attempting to set the record straight.
In one recording from Dec. 11, a man Olivier identifies as Lougheed can be heard saying the premier wanted to talk to him to present "options in terms of appointments, jobs, whatever."
In a recorded phone conversation the next day, a woman he identifies as Sorbara asks Olivier, a quadriplegic, if he would be interested in "accessibility advocacy or disability advocacy" committee roles or if he "wanted to be an executive of the Ontario Liberal Party."
"It smells really bad Glenn," Angus wrote.
The Forum numbers suggest the allegations may have already begun to complicate matters for Thibeault.
Though the ex-MP is the best-known candidate of the bunch, with 96 per cent of respondents saying they are aware of him, his 51 per cent approval rating is behind both Shawbonquit and Olivier.
Shawbonquit, an aboriginal activist and business consultant, has an approval rating of 68 per cent, with 67 per cent of respondents saying they are aware of her. Olivier sits at 68 per cent approval with 83 per cent awareness.
Forum president Dr. Lorne Bozinoff said in the poll summary that, despite Thibeault's high profile in the riding, the byelection is "shaping up to be a horserace" between the ex-MP and Shawbonquit.
Wynne has already visited the northern Ontario riding twice and is expected to campaign there again this week, The Toronto Star reports. But NDP sources have told The Star they need Olivier to capture the votes of more unhappy Liberals to help Shawbonquit's cause.
The Sudbury byelection is set for Feb. 5.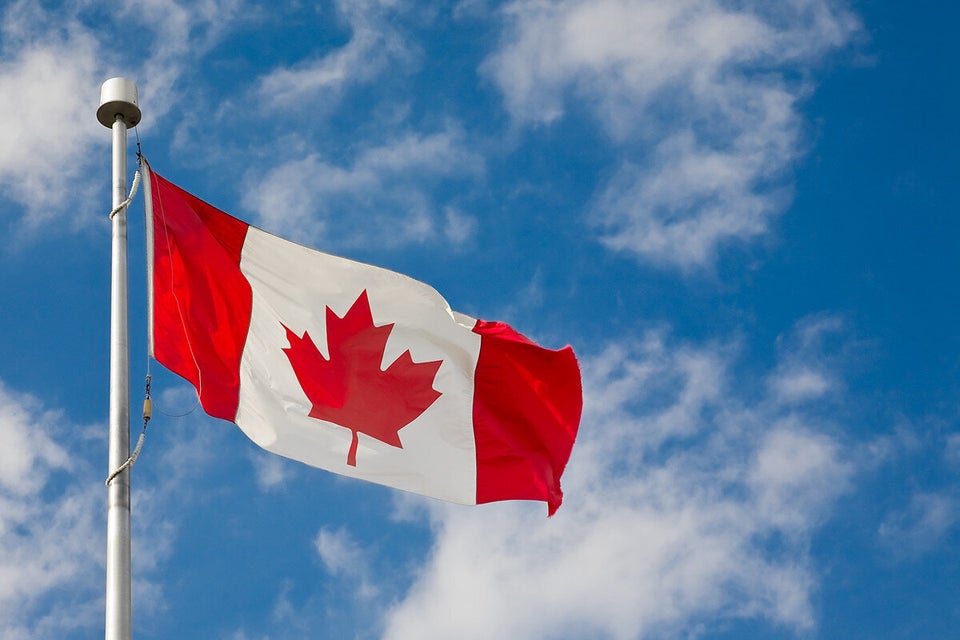 Least, Most Popular Premiers (March 2015)