At the moment, your calendar is most likely filled up with holiday parties.
Besides figuring out what to bring as a hostess gift, what to wear, and how you are going to make it through the season, you need to figure out a quick mani idea. And we have just the one for you.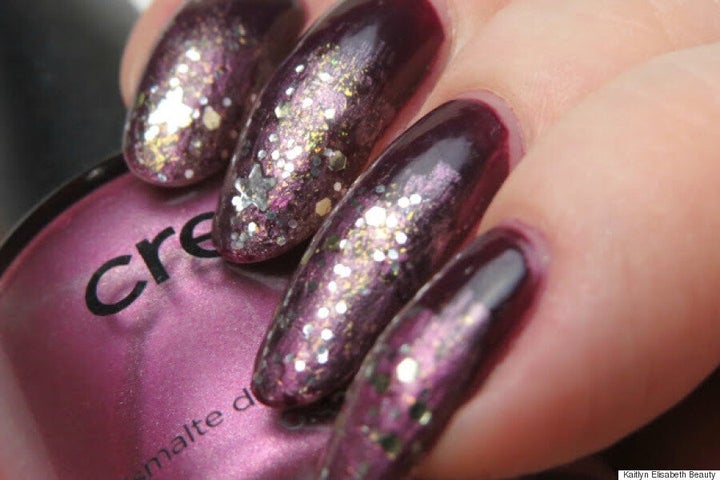 This glitter ombré look is very festive with the stars and glitter, and season appropriate with the jewel tone colours.
An extra bonus is that this mani is super easy to achieve, so it is perfect to squeeze in between all those parties.
To start, paint all of your nails with a deep jewel tone cream finish polish. Allow to dry for a couple of minutes.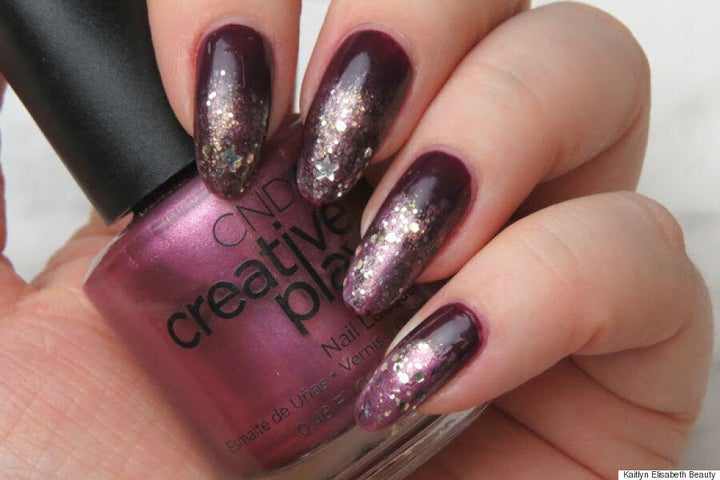 Next, take a shimmer polish in a similar tone to the cream polish and dry brush the tips of your nail. Extend the dry brushing to about the halfway mark of your nail. This will make the glitter polish stand out more and cut down on multiple layers of it.
Finally, take the glitter polish (one with festive shapes like stars make it perfect for the holidays) and apply it over the dry brushed area. If you are having difficulties applying enough glitter polish, you can sponge it on instead of using a brush.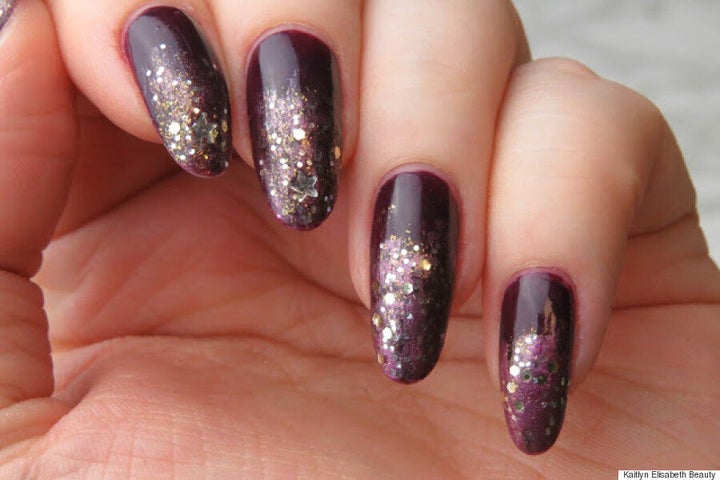 Allow everything to dry for five to 10 minutes then apply a top coat. If your glitter polish has larger/irregular shaped pieces, you will need to apply two coats of top coat so that the edges don't poke out.
Polishes Used: CND Creative Play Polishes in Naughty or Vice, RSVPlum, and Stellarbration