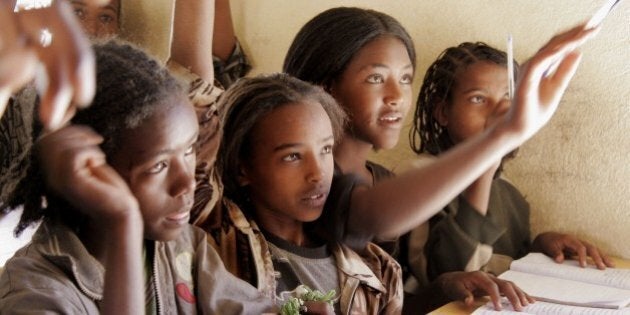 Goal 4: Ensure inclusive and equitable quality education and promote life-long learning opportunities for all
A great deal of energy and time has gone into developing the new Sustainable Development Goals (SDGs). Now we need to regroup, recharge and refocus our energies as we begin a long and difficult journey towards seeing these global aspirations turn into tangible realities.
What the MDGs did not do is set goals on the quality of teaching or learning, on access to school for the poorest, and on the right to lifelong and equitable learning -- in primary education and beyond.
With the SDGs, our climb towards educating the world's children and youth just got a lot steeper. Goal 4 is far more ambitious than its predecessor. It commits UN member states to "ensure inclusive and equitable quality education, and promote lifelong learning opportunities for all." In practice, this means providing, at the very least, quality pre-primary, primary and secondary education to every girl and boy by 2030.
The Global Partnership for Education, where I work as Chief Technical Officer, supports the ambition and vision of the SDG education agenda. We understand the challenge. Our new strategic plan will lay out the catalytic role we intend to play in contributing to the full realization of SDG 4 by 2030.
In plain terms, this means providing quality education to the hardest to reach children who live in fragile and conflict-affected countries or in remote regions, to those with disabilities and to those who are marginalized because of their gender, ethnicity, religion or social standing.
That won't be easy. The "hardest to reach" make up a large portion of the estimated 124 million children globally (63 million of whom are girls) who are currently not in school. A further 250 million children drop out or don't learn basic reading or math by the time they reach grade 4.
Moreover, there's a greater need than ever for more resources -- an annual external financing gap of $39 billion (U.S.) to ensure that every child receives a pre-primary, primary and secondary education by 2030.
But education is not a priority for many donors. Between 2010 and 2013, aid for basic education dropped by 8.5 per cent while total official development assistance rose by 8 per cent. Canada, which has been a strong supporter of the MDGs in education and gender equity, can play an important role in helping to reverse this decline.
During the early days, Canada played a leadership role in education, significantly ramping up its investment. But Canada's support to education has declined from a high of 12 per cent of overall aid to just eight per cent in 2013. This may be changing, signaled by Canada's recent interest in ensuring education for children during emergencies and protracted crisis, and its doubling of support to the Global Partnership for Education.
But if we expect the Canadian government to go the extra mile for global education, it's incumbent on Canadian citizens to make the case to their leaders.
Educating all the world's children is not only good for children, but for the societies in which they live -- with higher levels of education poverty drops, health and survival rates improve, more girls live up to their full potential and social and civic stability thrives.
A better-educated world is one in which Canadians can benefit from better economic opportunities, greater security and increased mind-power to solve the bigger challenges to humanity.
In Canada strong and well-managed education systems, which ensure equitable learning opportunities for all, have formed the bedrock of our economic success. They have also laid the foundation for a society that is inclusive, peaceful and diverse. But this needs to be for all Canadians, in particular First Nations children; without it, we risk eroding the social compact of an entire society.
As we embark on the new journey to universal education across the globe, let's keep in mind these stakes and recommit ourselves to meeting the call of the SDGs. The outcome is in our hands.
Karen Mundy is Chief Technical Officer of the Global Partnership for Education.
The views expressed in this blog are those of the authors, and do not necessarily reflect the positions of CCIC or its members.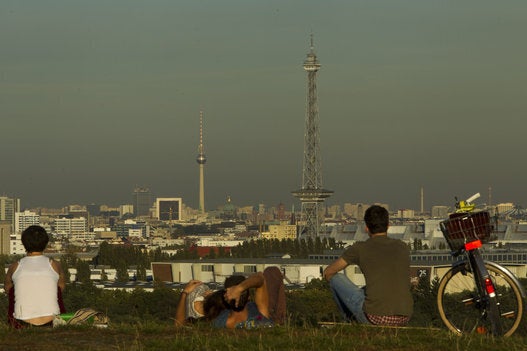 Nations That Gave The Most In Development Aid In 2014