After a year of congratulating ourselves on the welcome we've given to some 40,000 recent Syrian refugees, Canadian opinion on migration is now being challenged by a trickle of would-be asylum seekers entering the country irregularly across small, unofficial crossing points.
That this trickle is being headlined as a "flood" or "wave" of migrants that risks overwhelming Canada's refugee-response capabilities would be laughable if it were not also inflaming anti-immigrant sentiment and obscuring the individual people and families so desperate to find chances at a better life in Canada.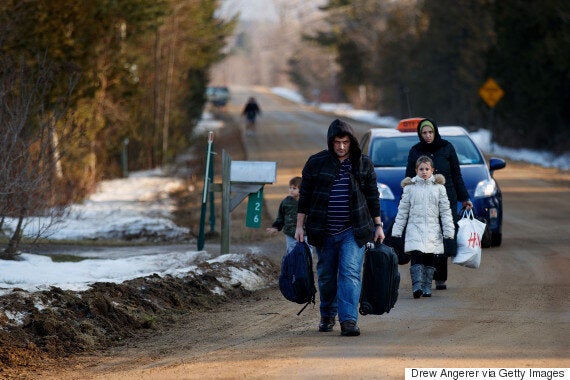 Stories of refugees descending on Manitoba and Quebec border towns have heightened some of the rhetoric about Canada's approach to border security, but so far they have done seemingly little to change the notion that we remain a more welcoming place than other countries. Our news channels have been happy to show images of RCMP officers carrying strollers and assisting some of the most recent newcomers. What we rarely get to see are pictures of other arrivals being fingerprinted, detained and in some cases incarcerated for exerting their rights to request asylum.
For the most part, Canada's geography -- surrounded by oceans, ice and a single international border -- has been a buttress protecting most of us from direct exposure to the current global migration crisis, in which more than 60 million people around the world have been displaced from their homes by deprivation, drought, gang violence, conflict and persecution. It has been easy for us to believe we are perhaps more welcoming than our Australian, European or American counterparts, who have visibly externalized their borders, paid third countries to actively block would-be migrants or erected physical and legal barriers to deny large numbers of people their rights to seek and be given asylum in a dignified manner.
Recognizing the right to seek asylum
It is worth recalling that people have a right to flight, to seek physical protection and asylum, and that countries have the legal obligation to extend such shelter and to welcome and review each request. This does not mean that all asylum seekers will be accepted; many can and will be sent back to their home countries, provided those are places that respect human rights and offer relative safety. Sadly, domestic fears and stagnant economies in many destination countries seems to have led many of their citizens to want to close the door fully on refugees and asylum seekers.
It behooves us to review not only their original reason for fleeing their home countries, but the violence they may have suffered along the way.
But we must not turn our backs on our collective responsibility to welcome refugees with dignity, to extend and review individual asylum claims on their merits and, where the latter is lacking, to ensure returnees are only sent back home or to third countries where it is safe to do so. As Canadians, we must open our eyes to the fact that our government already manages our borders through a complex system of interdiction -- one that has been designed purposely to block asylum seekers from reaching our soil and exerting their rights to flee violence and seek safety. We must also acknowledge that, through the very act of flight, most people in transit have become vulnerable, suffered abuse and fallen prey to gangs, smugglers and unjust authorities.
The people we see crossing farmers' fields into Canada are few in number, but they represent a much larger global humanitarian crisis in which tens of millions have nowhere to go. Whatever the causes that drive them from their homes around the world, many forcibly displaced people find themselves caught up in a system from which there is no easy escape. Those who arrive in Canada represent a tiny and perhaps fortunate minority who may soon be approaching the end of a long, dangerous and harrowing journey.
Doctors Without Borders/Médecins Sans Frontières (MSF) sees this firsthand through our work delivering emergency medical care on the front lines of the world's worst conflicts and crises. People displaced by violence and desperation are often our patients, and we see how when safe destination countries in places like Western Europe and North America raise both literal and figurative barriers to asylum seekers, migrants end up in a violent limbo where safety, dignity and the rule of law are absent. I myself have been to MSF projects in Libya and Mexico where the suffering we see in patients can be directly traced to the obstacles that drive them into dangerous underground migration networks.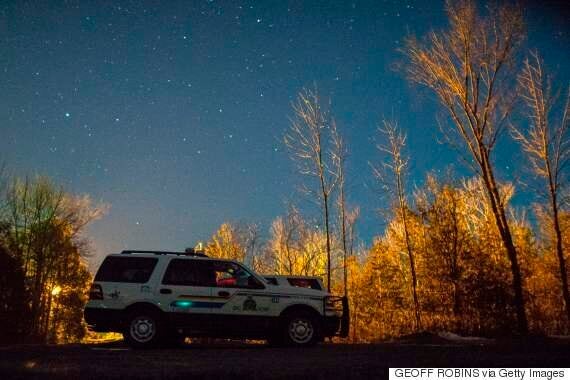 Migrants are doubly vulnerable
People who run the gauntlet of slavery, illegal detention, kidnapping and sexual violence while trying to exercise their rights to flight often become doubly vulnerable, and it behooves us to review not only their original reason for fleeing their home countries, but the exactions and violence they may have suffered along the way. Barriers and containment will not stop people from fleeing, and deportations to unsafe countries merely returns victimized people to unending uncertainty, oppression and abuse.
The number of refugees Canada should accept is a question for Canadians and our politicians to debate. (It is worth noting that Lebanon has accepted one million refugees since the start of the conflict in neighbouring Syria in 2011, which is close to one refugee for every four citizens; Canada's open-armed welcome of 40,000 Syrians last year represents close to one for every 875 citizens.)
I would encourage us to set a goal we can be proud of, both today and when we look back years from now. Whatever the outcome of these debates, let us ensure that our treatment of vulnerable people trapped in the desperation of the global migration system remains dignified, that we acknowledge the suffering to which they are exposed while in transit and that we do not return would-be asylum seekers to the unofficial prisons and torture of Libya, to the gangs and kidnapping in Central America, nor to dictatorial regimes where human rights are not guaranteed.
Follow HuffPost Canada Blogs on Facebook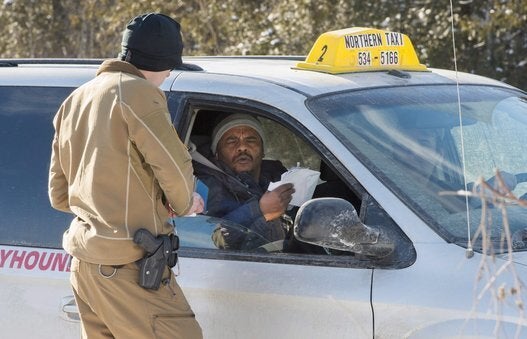 RCMP Officers Help Refugee Claimants Into Canada From U.S. Border