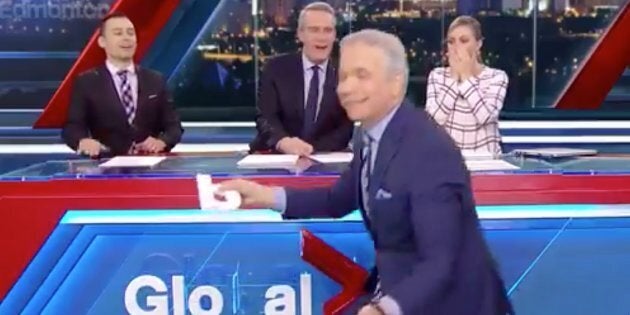 Global Edmonton's morning weatherman is a lot of things — but he's not a handyman.
Mike Sobel was quick to jump in Wednesday when the anchors of the morning show noticed the "b" in the Global sign on the front of their desk had tipped askew.
His attempt to fix it... well, let's just say he should stick to reporting the weather.
"I think I'll keep my day job," Sobel later tweeted.
There must be something in the coffee at Global, as an almost identical situation played out at its Calgary station earlier this year, when meteorologist Jordan Witzel broke a piece off his news desk.
Check out some other hilarious news fails: