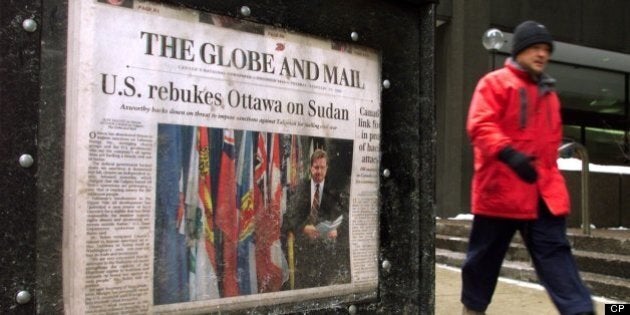 Articles in Monday's Globe and Mail ran with something missing -- the authors' names.
The grey lady of Canadian journalism is in the midst of tense labour negotiations. Some 97 per cent of 350 staffers voted in favour of a strike earlier this month, which could come as early as July 1.
According to iPolitics, many staffers are upset at a proposal to have reporters write advertorials paid for by advertisers. Staffers were also reportedly upset by a decision to suppress an editorial supporting a Liberal minority government in Ontario during the recent election, iPolitics reports. The Globe officially endorsed the Conservatives.
iPolitics suggested the overwhelming strike vote indicates that morale is "cratering" at the newspaper.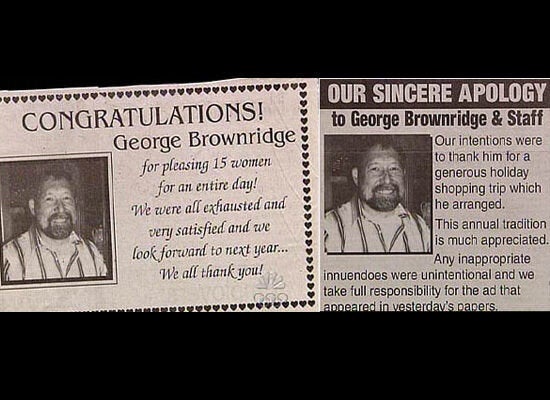 Funniest Newspaper Corrections
Popular in the Community