An Ontario MPP says it's "offensive" that The Globe and Mail decided to delay publishing an explosive story involving Kathleen Wynne's Liberal government until after federal election day.
"The fact that there was a federal election on shouldn't have dictated when it was release and when it wasn't," said Lisa Macleod in an interview.
The Globe published an exclusive story on Oct. 21 detailing secret multi-million dollar payments the Ontario government made to the province's high school teachers' union to cover negotiation costs. According to documents obtained by the newspaper, one $1-million deal was partly funded by draining programs designed to help at-risk students stay in school.
MacLeod called the revelation a matter of public interest and touches a "very big issue" in Ontario.
"We have a massive deficit, we're dealing with children's education … and we've now learned it's upwards about $3.7 million came with no receipts from kids education," she said of the government payments.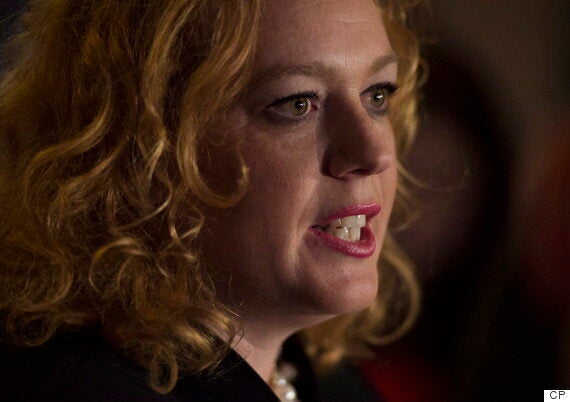 Lisa MacLeod, Progressive Conservative MPP for Nepean-Carleton, speaks to reporters at Queen's Park in Toronto on April 15, 2014. (Darren Calabrese/The Canadian Press)
The Globe's public editor Sylvia Stead revealed there was a "good reason" the story was delayed, despite being ready for publication on Oct. 19 — election day. National editor Dennis Choquette told Stead that if the story had run on voting day, the Globe would have risked its "appearance of neutrality."
On Tuesday, The Rebel's Brian Lilley accused the national newspaper of interfering with the federal election by sitting on the story.
"Their decision to hold off on a major political story because they were worried it would affect the election shows they were willing to tip the scales for the federal Liberals," Lilley said.
Choquette declined to comment, referring The Huffington Post Canada to the statement he provided to Stead: "Voters were not asked to elect a provincial government, so I did not feel that we were withholding essential information that could inform their decision at the polls."
MacLeod, the Progressive Conservative member for Nepean-Carleton, called the editors' rationale "completely" contradictory.
"It's offensive that the editor would tell us that we needed to learn about this information only after he decided and that there was a federal election," MacLeod told HuffPost Canada.
"My constituents are smart enough to know the difference between the federal and the provincial governments," she said.
According to an ethics professor at Ryerson's School of Journalism, the Globe made a "tough, but right call" in deciding to delay publication until after the federal election was over.
Prof. Lisa Taylor, a former CBC journalist, explained that the "do we or don't we" is a regular question in newsrooms.
"You risk people calling into question your neutrality if you publish," Taylor said. "You also risk people calling you into question if you don't publish." But she called Choquette's explanation "short sighted" because the newspaper's neutrality was called into question anyway.
"If I were him, I would also quite clearly point out that it is too easy for voters to get entirely confused by what is a provincial matter and what is a federal matter," she said, contrary to MacLeod's sentiment that readers are smart enough to know the difference.
Taylor cited federal Liberal candidates who ran into problems connecting with some voters because of Ontario's sex education curriculum as an example of what can happen when people don't differentiate between the two levels of politics.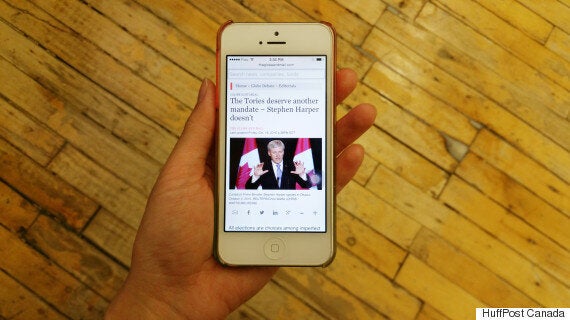 "I wouldn't be surprised that had it been published there would have been people at the polls that day voting against the Liberals because they felt Justin Trudeau somehow had a hand in this," said Taylor.
The timing of election day and and the completion of reporter Adrian Morrow's story put Globe editors in a "rare" journalism catch-22 situation, but the call may be more telling of the public's understanding of Canadian politics.
"Maybe this is nothing more than a sad comment on our level of civics and citizen engagement," she said. "I'm afraid that a lot of people would have gotten it wrong."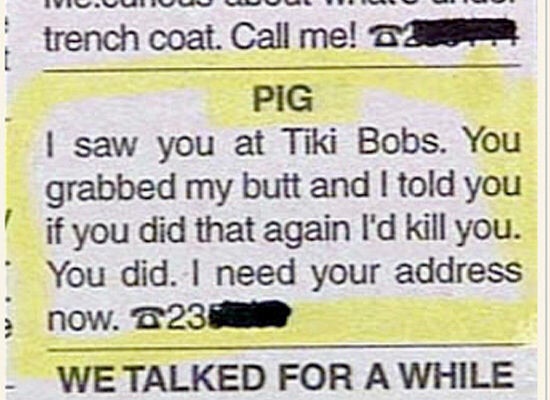 The Funniest Ads Newspapers Have Ever Printed
Popular in the Community