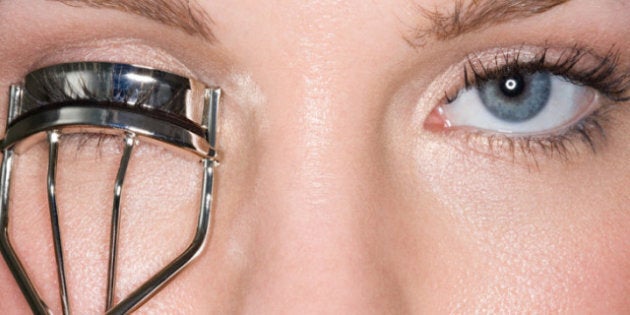 If your life has been one of excess lately – too many late nights or too many martinis, for example – chances are signs of your vices are showing up on your face. But this doesn't mean you have to walk around looking like a girl gone wild; with some simple tricks and makeup tips, you can mask the telltale signs you're feeling less than 100 percent.
If you're exhausted: You look less alert because your eyes are dozy.
Makeup fix: Perk up your tired eyes by making them look more wide open by curling your lashes. Apply the eyelash curler as close to the base of your lashes as possible, squeeze closed to curl and hold for five seconds. If you're too tired to curl your lashes, apply a curling mascara instead.
Full story continues below. Check out these other tips for looking bright-eyed and bushy-tailed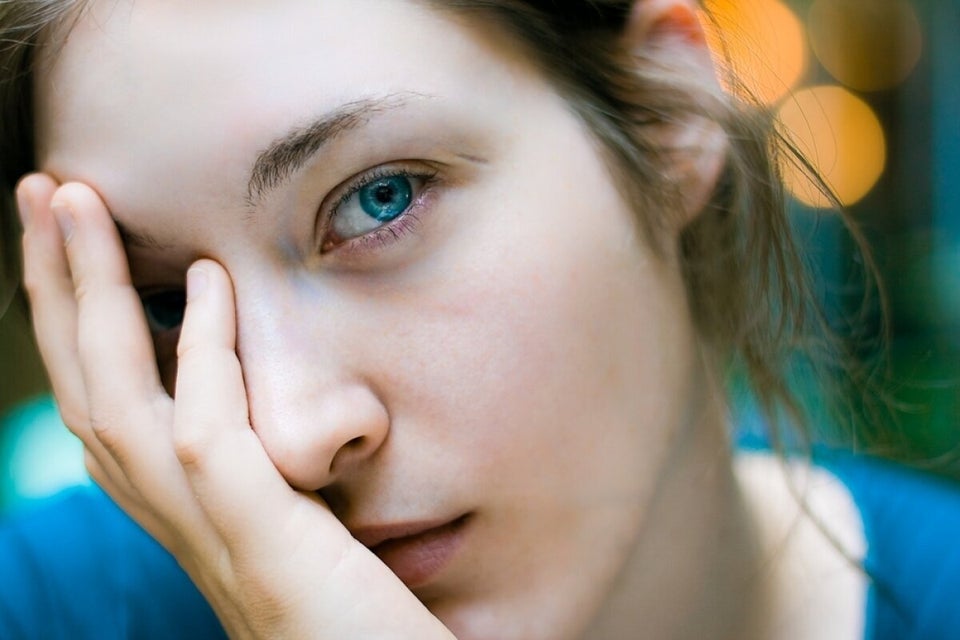 Tips For Glowing Skin: Look Fresh Instantly, Even When You're Not-from-mt-213793
If you're tired: Your eyes just aren't as bright and clear as they are when you've had a good night's sleep.
Makeup fix: The cosmetic equivalent of downing an espresso to wake you up? Apply a wash of a lavender eye shadow; this pretty shade helps to open up and brighten the eyes. Further emphasize the inner corner of your eyes with an iridescent highlighter to add a glint of shimmer.
If you're hungover: Your skin's looking wan and ashy.
Makeup fix: Get your skin glowing by exfoliating your skin – try facial products that contain apha hydroxy acid (or see your dermatologist for a glycolic peel) to get rid of the dull skin. For more immediate results, try a foundation with luminescent properties to give your complexion a subtle glow. In a pinch, tinted moisturizer or one of the new BB creams, which provide light coverage and skin treatment ingredients, can also do the trick.
If you're hungover: You've got dark circles under your eyes.
Makeup fix: Hide the physical signs of your mojito binge with a full-coverage concealer. A creamy format in a little pot will give you the most coverage. Be careful to choose a shade that blends best in this delicate under-eye area (don't go a shade lighter or you'll get a reverse raccoon effect). Lightly dab on with your finger (which will help warm the product and make it easier to work with) and blend out. Finish with a light dusting of translucent powder to set the concealer.
If you're under the weather: Your look washed out.
Makeup fix: Blush is your best makeup prescription when you're not feeling well and you're looking paler than usual. In fact, apply blush first, after you've put on your concealer and foundation, as the colour on your cheeks will instantly make you look healthier and you may not need to apply much else on your lips or eyes.
If you've got a cold: You've got even more redness than usual around the nose area.
Makeup fix: All of that sniffling and sneezing has you blowing your nose often and irritating the skin around your nose. First, soothe the tender and possibly flaky skin in the area with a fast absorbing facial moisturizer, then apply concealer. Concealer should blend well into your skin (when selecting a shade, apply them to your face near the jawbone and select the one that disappears into your skin under natural light) and be creamy in consistency. Remember that with concealer a little goes a long way. Less is more – use a light hand and apply another thin layer only if you find you need more coverage.
If you're eating poorly: Your skin tone is on the pallid side.
Makeup fix: The lack of fruits, veggies and other wholesome foods makes bronzer your pasty, lacklustre skin's BFF. Look for a product that is within one or two shades of what your skin looks like when you get some sun (go any darker and you're veering into Jersey Shore territory). Apply it to the high points of your face where sun would naturally tan it more (your nose, cheekbones, chin, forehead) and blend well. The most natural looking bronzers tend to be on the matte side. If you prefer shimmer, look for one with fine particles, however avoid shimmery ones altogether if you have fine lines (the shine from the bronzer will call attention to wrinkles).