Gluten intolerance is a very real concern, especially for those who suffer from celiac disease, and the beauty world is taking note.
One of the biggest multi-level marketing (MLM) beauty enterprises, Arbonne, is making gluten-free a priority in their products, and big name cosmetics companies like Urban Decay, E.L.F and Too Faced are taking steps to appeal to the gluten-free community.
But we're not consuming concealer, so what's the deal with this added feature?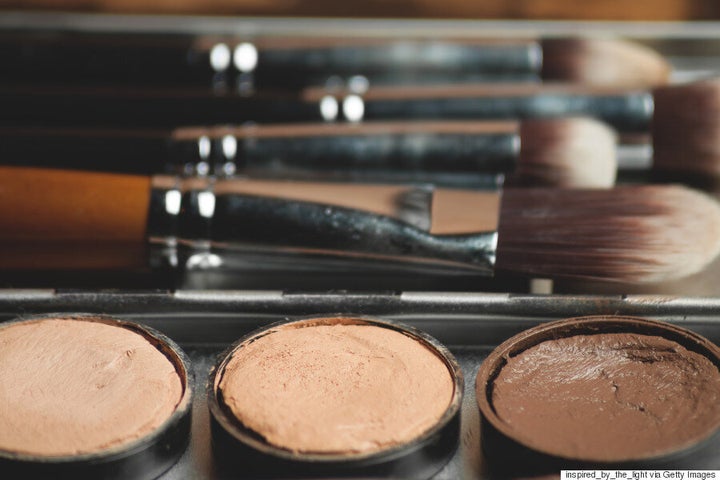 The worry is more with accidental consumption of lipstick or applying cream to your hands and eating with them immediately after.
L.A.-based stylist, Kirsten Reader, 36, has lived with celiac disease for years and doesn't exclusively stick to gluten-free beauty products but she takes extra precaution with products that touch her lips and mouth.
"I had a reaction from toothpaste once and it was only a trace amount but I ended up with bloating and vomiting for three days while my villi regenerated itself," she told HuffPost Canada.
The short answer is that this beauty trend is mainly for those who have made a conscious choice to live a gluten-free lifestyle. We also can't simply dismiss the claims of people who swear products containing gluten give them a bad reaction. If gluten-free products work for you, that's a valid enough reason for their existence.
If you're just starting out on your gluten-free journey or curious to see what's out there, these are some of the beauty brands that have pledged their allegiance to a gluten-free lifestyle.
U.K.-based Pai Skincare is a godsend for those who suffer from severe skin sensitivities. The skincare brand prides itself on being gluten-free but they also go to extreme measures to ensure their products are made in a completely allergy-free environment.
Started in Austin, Texas, Verb Haircare offers professional salon quality products at prices us regular folk can manage. The gluten-free hair care brand is also organic; cruelty-free; and free of sulphates, a salt or ester of sulfuric acid; and parabens, a preservative widely used in cosmetics.
A variety of brands carry gluten-free products but can't guarantee it hasn't come in contact with gluten via shared machinery. Afterglow Cosmetics takes their gluten-free pledge seriously and takes extra care to ensure every single one of their products are 100 per cent safe for those with celiac disease.
If there's a category of products you want to ensure is gluten-free, it's oral and lip care. Tom's of Maine makes a promise to their consumers that all their toothpaste, mouthwash and lip care products are safe for anyone with gluten intolerance. If you're sensitive to scent, they also avoid using artificial fragrances and unnatural flavours.
Most people have heard of LipSense, in part because it's an MLM and partly because it seems nearly impossible not to know someone who's a consultant. When you see or hear their sales pitch, gluten-free is always one of the first features mentioned.
Another huge draw of its lip glosses is its uncanny ability to stay put no matter what you throw at it.
The all-natural beauty trend may seem like a recent phenomenon but the Dr. Hauschka brand is fifty years in the making. Their products are almost all gluten-free, pending their Soothing Cleansing Milk. Sustainability and a strong focus on the healing ability of plants is what keeps the brand wildly popular.
Lily Lolo is a mineral makeup line that's gluten-free, vegan and cruelty-free.
All products are made in a gluten-free facility so there's absolutely no worry about cross-contamination. Not only is the luxe cosmetics line free of worrisome chemicals, their products also utilize anti-bacterial properties that can help heal problem skin.