If food items carrying genetically modified organisms (GMO) are safe, why is the biotech industry vehemently refusing to label, and in fact pumping in millions of dollars to defeat measures that call for conspicuous food labelling? This question, raised by nutrition experts and farmers, is more relevant now than ever before.
In the most recent debate over food labelling in Washington State, the Grocery Manufacturer's Association (GMA) spent a whopping $22 million for the "No on Initiative-522" campaign against the GMO food labelling measure. Not surprisingly, $5 million, nearly one quarter of that $22 million, was contributed by Monsanto, and the balance funded by companies like DuPont, Coca-Cola, Nestle and Pepsi.
The Initiative-522 or I-522, a 2012 initiative to Washington State Legislature as certified by the Secretary of that state, "concerns labelling of genetically-engineered food." Apparently it has been defeated, although the final results will be available only on December 6.
The biotech industry ran an extremely slick campaign and television ads that focused on the inconsistencies of I-522 and food price hikes. According to pollster Elway Research, people who voted "no" to GMO labelling said the measure was unnecessary, and cited the increase in food price and too many exemptions -- themes cleverly crafted in the "No on I-522" campaign that produced the desired results.
However the battle over food labelling in Washington isn't over yet. On October 16 the Washington State's Attorney General Bob Fergusson filed a lawsuit against the GMA, alleging it violated the state's campaign disclosure laws by spending more than $7 million while concealing the identity of contributors. Subsequently, the GMA complied, but the disclosure documents revealed, the GMA had failed to report roughly $3.8 million in contributions that were apparently collected even before the entity was officially registered. Consequently the AGO is preparing to amend its law suit to increase the total amount concealed from $7 million to $11 million, with the legal proceedings set to begin in February 2014.
But this is just the tip of the iceberg, the biotech industry continues to thrive on its history of deception and broken promises, decries Andrew Kimbrell, a leading public interest attorney, and the Executive Director of the Center for Food Safety (CFS).
In a recent online GMO summit, that drew food experts and hundreds of participants from across the continents, Kimbrell lashed out at the biotech industry, suggesting it's at its wit's end. He said, genetic engineering (GE) has failed to develop crops that can produce high yields and nutritious food, and the biotech industry has failed miserably on its promises.
"The only two traits they've been able to come up with are to insert bacteria genes in plants that allow them to withstand herbicides, weed killer with toxic chemicals that don't kill the crops, and to put a bacterium called BT [Bacillus Thuringiensis, used for biological control of budworms, gypsy moth larvae and other insects] into the plants. That's the only thing they have been able to accomplish for 30 years not only because they are greedy... but also because they simply have got the biology wrong."
"Cell invasion technology" is what Kimbrell calls GE, highlighting the ethical imperatives that are being ignored whilst cultivating vegetables by crossing kingdom boundaries between plants and animals.
For instance, Monsanto cultivated a tomato variety by crossing the cold-water resistant DNA in Flounder (a deep-sea fish), and the tomato DNA in order to enhance the shelf life. But the issue at hand is more complicated than simply crossing the two genes. First, it's attached to a bacterium vector which invades the tomato cell and enters into the nucleus, and then randomly drops off the flounder DNA so it can attach itself to a tomato DNA. Next, the cauliflower mosaic virus is injected to help promote the flounder DNA, and most often an antibiotic marker system is also attached to make it resistant to bacteria such as kanamycin.
"Agrobacterium, which is a vector that invades itself just like a virus or vector that invades our body when we become sick is what happens with GE plants. So when it invades that cell and drops off the DNA there's no predictability as to where it's going to go into the genome of the DNA of plants. It's just dropped off in the place and they hope they'll get the successful trait that is resistant to herbicide. But 99.9% of the time they fail," says Kimbrell.
This is of serious concern, as herbicide-resistant crops can absorb concentrated doses of toxic chemicals, potentially detrimental to human health. The consequences could be even more severe when the synergistic reactions between the foreign organisms are taken into consideration. As it turns out kanamycin is linked with serious health effects including loss of hearing, toxicity to kidneys and allergic reactions to drugs or antibiotics.
But regardless, the biotech industry argues, genetic engineering is simply an "extension of natural breeding" that doesn't pose any different risks than the naturally bred crops. An extensive research entitled "GMO Myths and Truth" by Earth Open Source asserts,
"Genetic engineering is completely different from natural breeding and entails different risks. The genetic engineering and associated tissue culture processes are imprecise and highly mutagenic, leading to unpredictable changes in the DNA, proteins, and biochemical composition of the resulting GM crop that can lead to unexpected toxic or allergenic effects and nutritional disturbances."
The good news is, people are now beginning to connect the dots and reclaim their right to know what goes into their bodies, as the food movement is gathering momentum, with industry experts speaking out against GMO crops, and educating the masses. Rest assured, the bullying and deceptive tactics of the biotech industry will only intensify, as it continues to fight tooth and nail to defeat mandatory food labelling measures. Experts predict, the battle over food labelling will likely take the national stage soon, and become one of the key issues in the 2016 presidential elections.
Stay tuned for more myths and truths on GE food.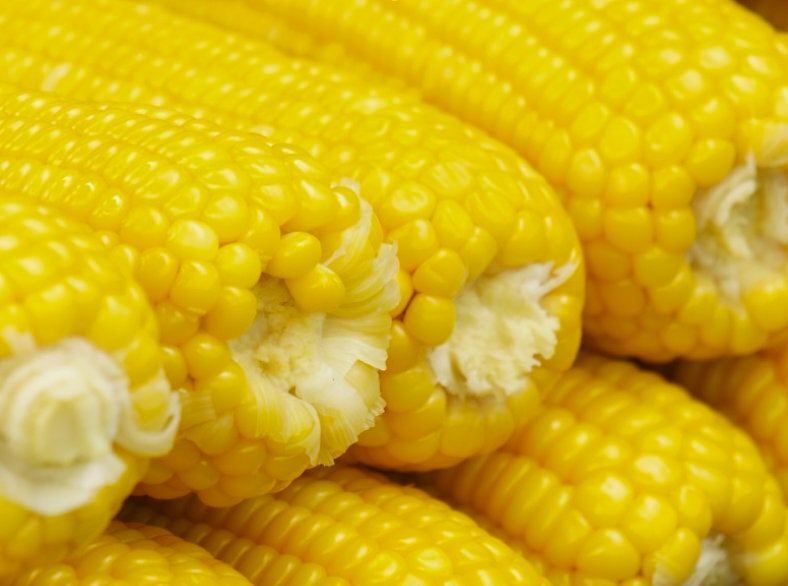 Fruits & Vegetables Least Contaminated By Pesticides