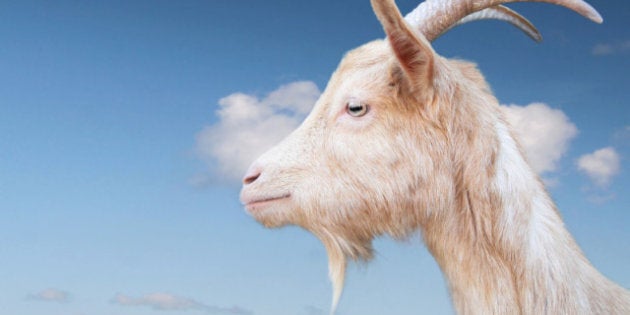 A woman in Abbotsford, B.C. had to deal with a hard-headed neighbour on Tuesday when a goat refused to let her leave her home.
The woman reportedly tried to shoo away the animal by throwing beer cans at it. A police officer also tried to move the animal with a stick but the stubborn animal refused to budge.
A second officer took a more direct approach and proceeded to drag the animal by the collar and tied it to a nearby fence post, reported the Abby News.(Editor's note, the headline attached to this story on the abbynews is incredibly click-worthy)
Fortunately, the goat was not charged with resisting arrest or disturbing the peace. Animal control did speak to the goat's owner.
The goat should also count his lucky stars that he hasn't been included in Vancouver's popular fundraiser Goat Canucks Goat, where fans of the local hockey team raise money to send hundreds of goats to African villages.