Canada is a land of plenty. Yet, despite that prosperity, some of our neighbours do not have enough to eat. Some may go for an entire day without food, simply because they do not have enough money; they are forced to choose between eating and paying the rent.
On Tuesday July 9, tens of thousands more people in Canada began going hungry each day. For them, hunger is a deliberate choice. They are participating in Ramadan, which is Islam's month of daily fasting, sharing, spiritual reflection, and gratitude. From dawn until sunset each day during Ramadan, muslims refrain from food and drink to be thankful to the Creator, learn patience and build social solidarity with those less fortunate.
Give 30 is an initiative established in 2012, tapping into Ramadan's lessons on social solidarity, to mobilize everyone -- regardless of faith or background -- to address the challenges of hunger in our society.
The idea behind Give 30 is simple: people who are fasting during Ramadan are not eating lunch, or enjoying their snacks and caffeine hits. That's money saved. Give 30 asks people to invest those savings in the fight against hunger. Those who are not fasting can bring lunch to work rather than buying it for the month and contribute their lunch money to the cause (with spin-off health and environmental benefits). And, for those who just can't give up that jumbo java each day, they can make it a notional sacrifice and give the value of that treat over the period of the month. At the end of the day, Give 30 wants everyone to make a commitment and a contribution to the fight against hunger -- even if it is simply budgeting $1 a day to give $30 for the month of Ramadan.
When you consider that most of us spend more on lunch each day (about $9) than the average food bank client has for all their daily needs after rent (less than $6), it's easy to see how a seemingly small contribution can make a real difference in the life of another person.
In its inaugural year, Give 30 raised almost $40,000 for Daily Bread Food Bank, which is a hub serving 170 community agencies addressing hunger on the ground in many neighbourhoods. Of the more than 1.1-million food bank visits in the Greater Toronto Area last year, almost 800,000 were served through Daily Bread's community agencies. In addition to providing food and meals, they work to address the roots of hunger by providing skills training, education and advocating for income security and affordable housing.
Since rates of food bank use track unemployment rates, the recession has put more people at risk of going hungry across the country. For example, both the Calgary Food Bank and Daily Bread have seen significant increases in visits since 2008. Nationally, food bank use has increased more than 30 per cent over the same period, which is a stark reminder that hunger touches every community across the country. That is why Give 30 has expanded to include the Calgary Food Bank and the Edmonton Food Bank. And, Calgary's needs are particularly pressing this year as a result of the recent floods.
Hunger in Canada is not an issue of food scarcity. Rather, it is directly related to income sufficiency and security. The connection between income and food cannot be overstated, and the tough choice that some people in our communities face each day is best articulated by one food bank client who said: "You need shelter to exist. Food is a luxury." No one should face these dilemmas in a plentiful society such as ours. Enduring solutions to the challenges of hunger in Canada are possible, but they require thoughtful policies and political courage to address income security, affordable housing and meaningful employment.
Summer is an especially challenging time for those dealing with hunger. Contributions to food banks in Canada traditionally dip because people are busy with summer activities, like vacation. Moreover, for children facing hunger summer brings an end to school-based nutrition programs. In fact, about 40 per cent of food bank users nationally are children. That is why Give 30's campaign, coming now in the summer months, can play an important role in responding to the challenges of hunger.
Ramadan seeks to build social solidarity between people, regardless of faith, race, tribe, gender, class or other distinction. It uses food, which is essential to life, to remind us of our common humanity and interdependence. That common humanity calls on each of us to ensure that our neighbourhood, our city, our country, and the world itself, is compassionate and just.
Give 30 is one small way to answer that call.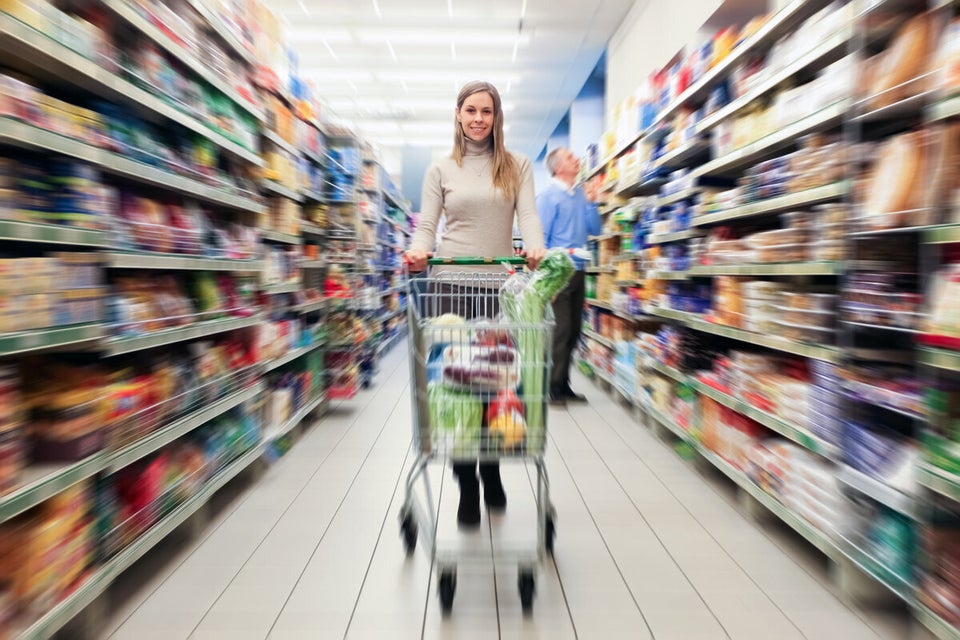 5 Ways To Donate To Food Banks