This year's Golden Globe awards was one for the books.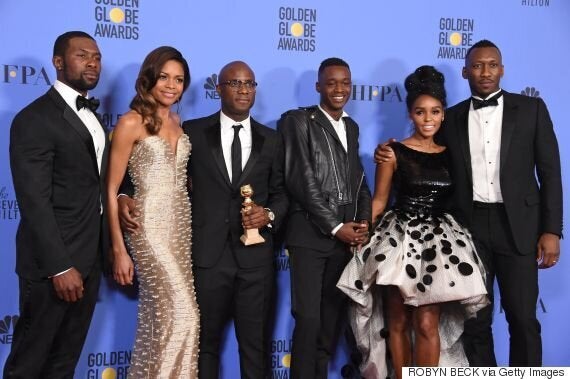 Actors Trevante Rhodes and Naomie Harris, director Barry Jenkins, actors Ashton Sanders, Janelle Monae and Mahershala Ali of 'Moonlight,' winner of Best Motion Picture - Drama, pose in the press room during the 74th Annual Golden Globe Awards at The Beverly Hilton Hotel on January 8, 2017 in Beverly Hills, California. (ROBYN BECK/AFP/Getty Images)
Ross even made history Sunday night as the first black woman to win for that category in 34 years. "Grey's Anatomy" producer Debbie Allen won for "Fame" back in 1983.
"This is for all the women, women of colour and colourful people, whose stories, ideas thoughts, are not always considered worthy and valid and important, but I want you to know that I see you," the 44-year-old exclaimed during her acceptance speech. "We see you. It is an honour to be on this show, 'Black-ish,' to continue expanding to continue expanding the way we are seen and known, and to show the magic and the beauty and the sameness of a story and stories that are outside of where the industry usually looks."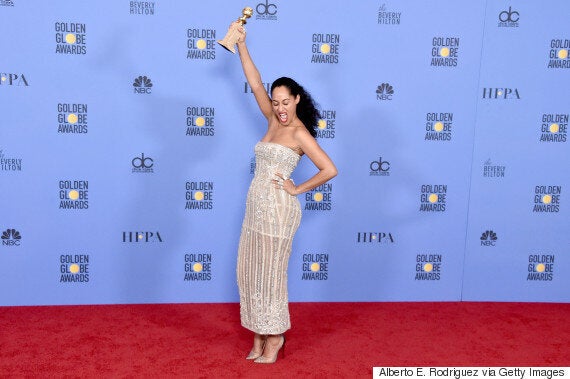 Glover had similar (but cheekier) sentiments during his first acceptance speech of the night.
"I really just want to thank Atlanta and all the black folks in Atlanta, like for real. Just for being alive and being amazing people. I couldn't be here without Atlanta."
He then also thanked rap group Migos for their contributions to black culture.
"I really wanna thank the Migos, not for being in the show, but for making 'Bad and Boujee.' That's the best song ever."
But while it was amazing to see so many actors of colour being acknowledged, not every group was fully represented.
Emma Stone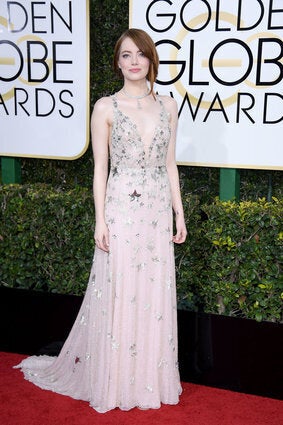 Venturelli via Getty Images
Natalie Portman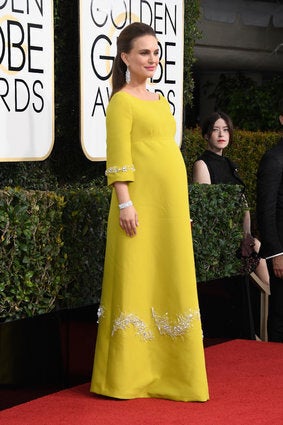 Frazer Harrison via Getty Images
Mandy Moore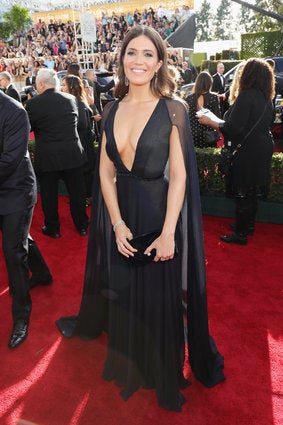 Neilson Barnard/NBCUniversal via Getty Images
Michelle Williams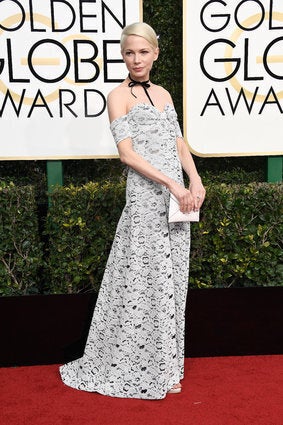 Frazer Harrison via Getty Images
Drew Barrymore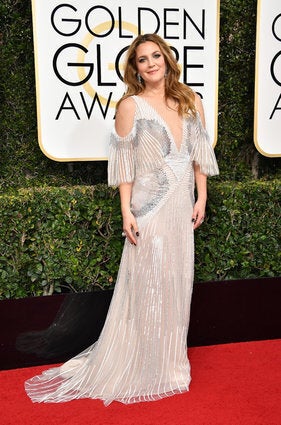 Steve Granitz via Getty Images
Amy Adams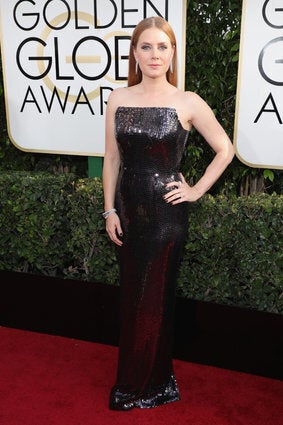 Neilson Barnard/NBCUniversal via Getty Images
Evan Rachel Wood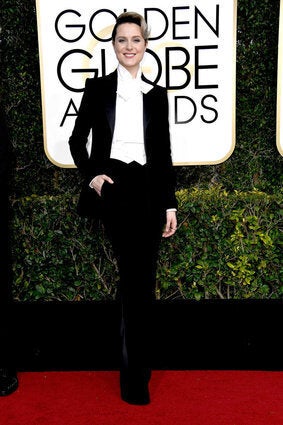 Frazer Harrison via Getty Images
Anna Chlumsky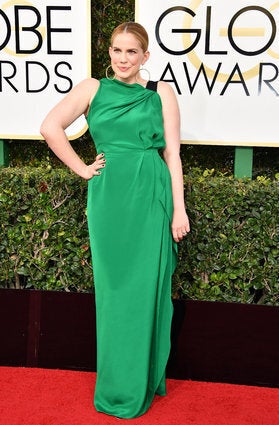 Steve Granitz via Getty Images
Sarah Paulson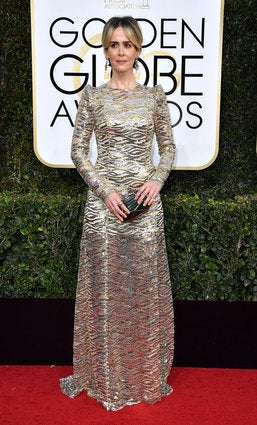 Steve Granitz via Getty Images
Julia Louis-Dreyfus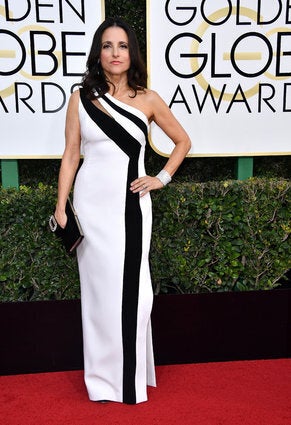 Steve Granitz via Getty Images
Viola Davis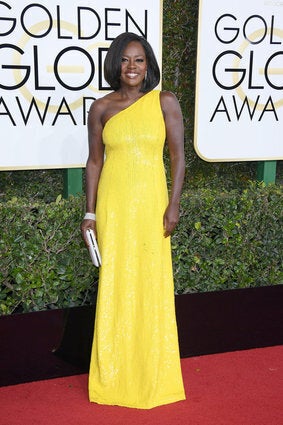 Venturelli via Getty Images
Tracee Ellis Ross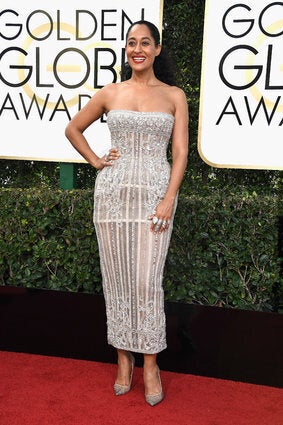 Frazer Harrison via Getty Images
Issa Rae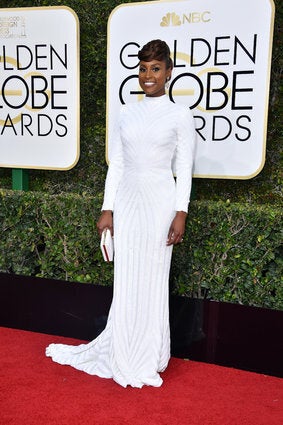 Steve Granitz via Getty Images
Janelle Monae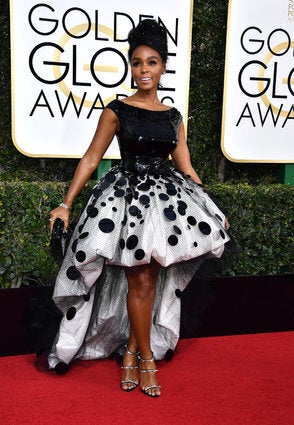 Steve Granitz via Getty Images
Ruth Negga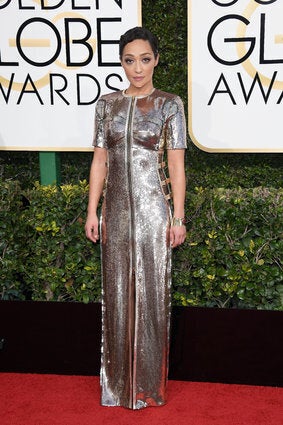 Venturelli via Getty Images
Jessica Biel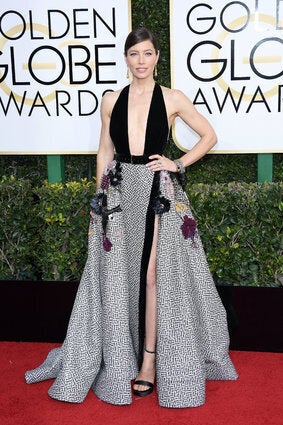 Venturelli via Getty Images
Kerry Washington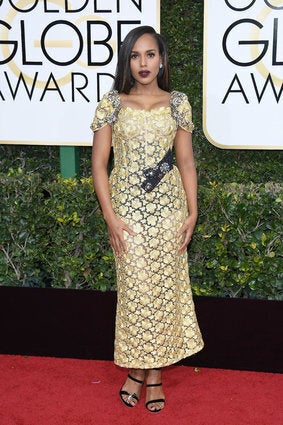 Venturelli via Getty Images
Emily Ratajkowski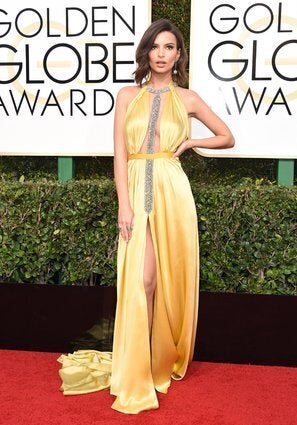 VALERIE MACON via Getty Images
Angela Bassett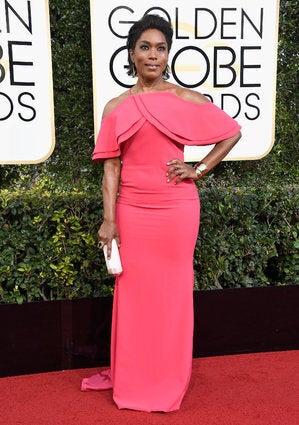 Frazer Harrison via Getty Images
Brie Larson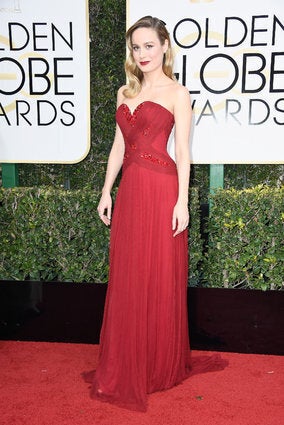 Frazer Harrison via Getty Images
Olivia Culpo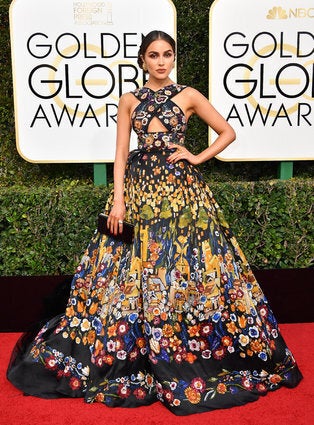 Steve Granitz via Getty Images
Giuliana Rancic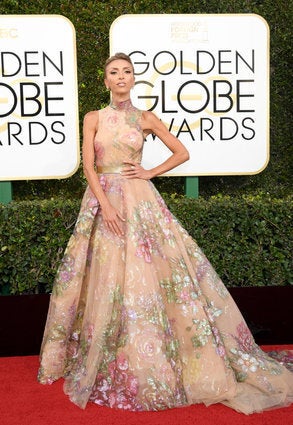 Kevork Djansezian/NBC via Getty Images
Priyanka Chopra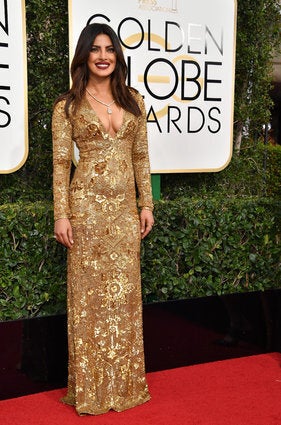 Steve Granitz via Getty Images
Lily Collins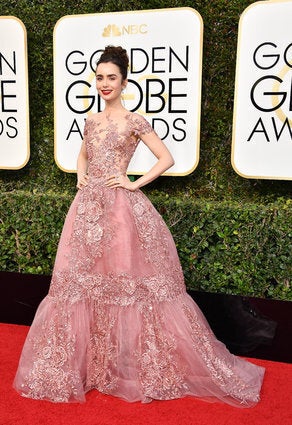 Steve Granitz via Getty Images
Lola Kirke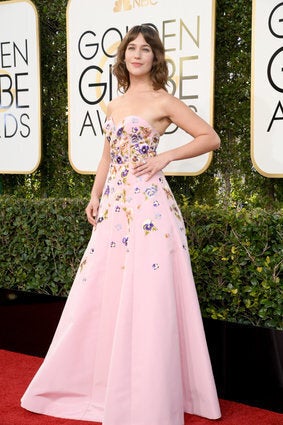 Kevork Djansezian/NBC via Getty Images
Felicity Huffman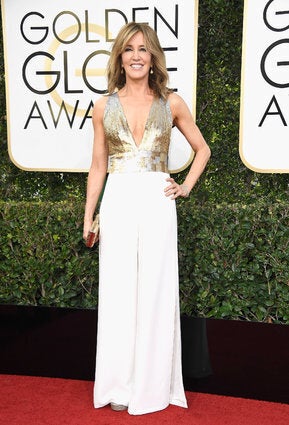 Frazer Harrison via Getty Images
Kristin Cavallari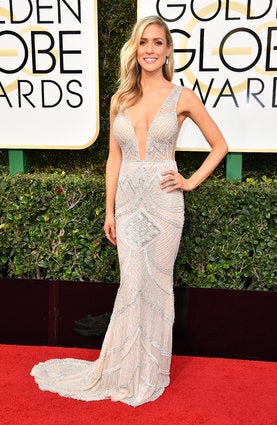 Steve Granitz via Getty Images
Felicity Jones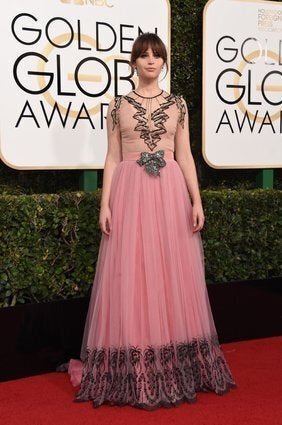 VALERIE MACON via Getty Images
Sienna Miller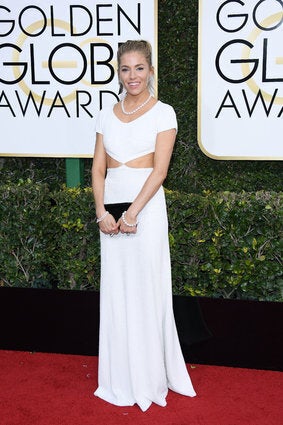 Venturelli via Getty Images
Gal Gadot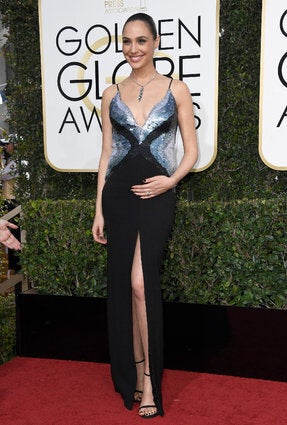 Frazer Harrison via Getty Images
Anna Kendrick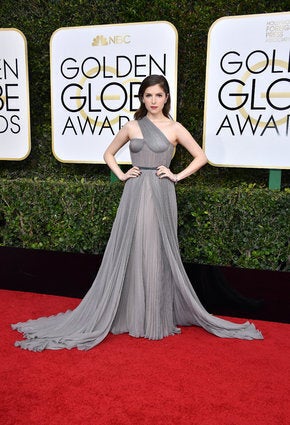 Steve Granitz via Getty Images
Laura Dern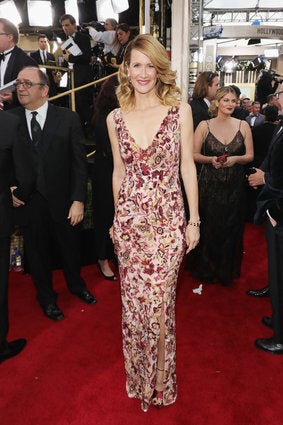 Neilson Barnard/NBCUniversal via Getty Images
Judith Light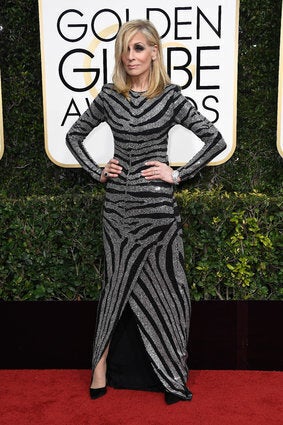 Frazer Harrison via Getty Images
Zoe Saldana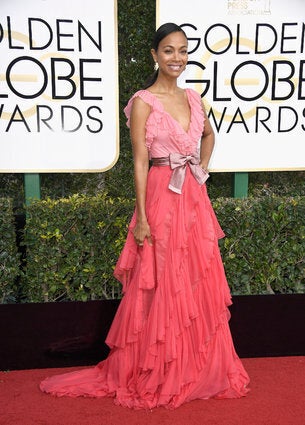 Frazer Harrison via Getty Images
Gina Rodriguez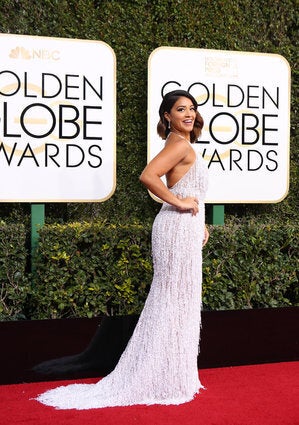 Nicole Kidman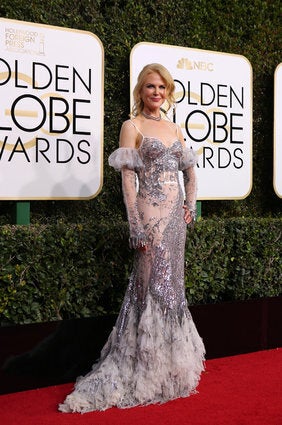 Naomi Campbell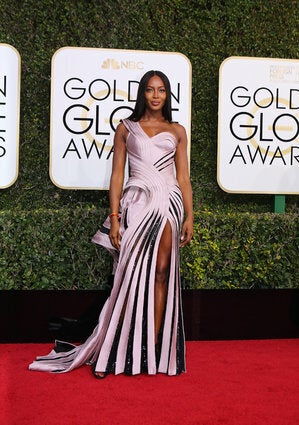 Kristen Wiig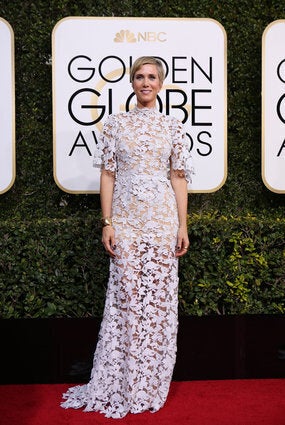 Annette Bening και Warren Beatty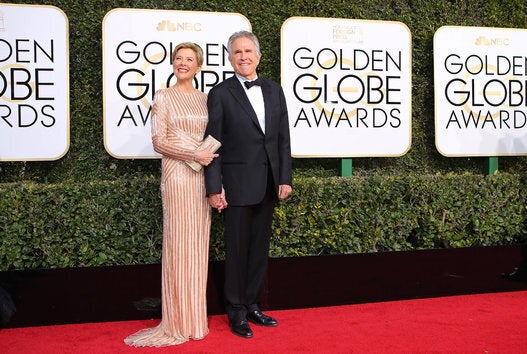 Blake Lively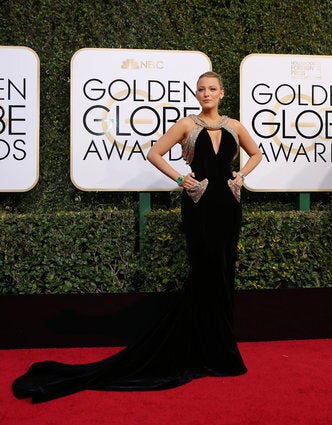 Kristen Bell