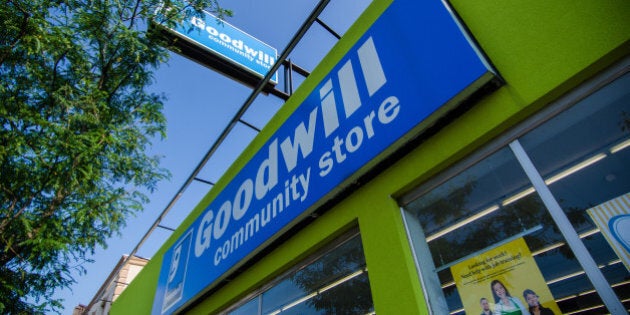 moviemaps.org/locations/3of" data-caption="Seen in the film Scott Pilgrim vs. the World.moviemaps.org/locations/3of" data-credit="Arbron/Flickr">
World Autism Awareness Day on April 2, 2016 is now recent history. And the media spotlight has long dimmed on the recent unraveling of Goodwill. But the realities remain. In their own way, each embody a range of significant issues that most of us take for granted.
One of them concerns the health, wellness and livelihood of people with disabilities -- many of whom formed Goodwill's very own staff.
Drilling down further, you'll find powerfully compelling stories of sacrifice, anguish, despair and joy revealed in the journeys of family members and caregivers who have shouldered the task of helping their daughter, son or relative learn to manage their disability with the dream of perhaps living autonomously one day, experiencing a measure of freedom and self-pride along the way.
That's not always the case for many individuals with disabilities.
A woman I had the opportunity to speak with recently recounted the story of her daughter. The child was three years old when she was identified as having a learning disability.
At six came an additional diagnosis -- Attention Deficit Hyperactive Disorder (ADHD). She was also found to have an auditory processing disorder. Unable to read social cues, express herself clearly or function successfully within a classroom environment, this mother and her husband had to rely on guidance from specialists at every step of their journey.
Parents of children with autism, former employees and families of Goodwill should not be forgotten.
From occupational therapists to audiologists, tutors to counsellors, the financial burden to help their daughter quietly deepened -- to well over $100,000 over the course of 15 years -- from the child's first diagnosis at three years old to the age of 18.
"Every year the needs of your child changes," the mom says as she reflects back on those difficult years. "You have to put yourself in their shoes. You have to understand where your child is coming from. That's so important. You really have to understand what is going on in that child's mind."
During the time, she herself worked in the disability field and admits to knowing little about what financial supports were available to help parents and families like themselves financially cope with their daughter's challenges.
She and her husband simply worked harder and longer to earn the money needed to afford whatever support was recommended by healthcare experts -- to level the playing field for their child.
"You have to advocate for your child. Never stop," she says.
Today, her daughter is 24 years old and works full-time in an office as an administrator. She has been working since 19, following graduation from high school.
Over time, she has learned to compensate and accommodate for her learning challenges. "Because of supports, she is doing well but it wasn't easy," says the mother, maternal joy and pride unmistakable in her voice. "We're so lucky to have her."
The other lifeline for this family was the support they received from the National Benefit Authority (NBA), an organization that helps Canadians with disabilities receive any money owing to them from the government through the disability tax credit (DTC).
"It streamlines the procedure for you. When I went through it, I was working 60 hours a week and I had a spouse and a special needs child. It's an arduous task. The NBA just makes your life easier," she says. "They shone a light on the fact that certain people are allowed this disability tax credit. Many people do not know it is there."
"You can apply for it by yourself, but it's a complicated process and it can seem daunting," she adds. "For us it made a big difference financially."
She recommends any parent or caregiver of a child with a disability consider the services provided by NBA. "When you are paying out for services like occupational health, counselling, medication, it's a stress reliever to know that perhaps there might be funds available that you didn't know about from the government," says the mother.
"I'm grateful for how they helped us."
Reflecting on that time once again, she wishes she could have changed one thing, and that is learning about NBA sooner.
"I worked to support a lot of supports and services for my child whereas, had we had the additional funds, I would have loved to have been able to stay at home more with her," says the mom.
Parents of children with autism, former employees and families of Goodwill should not be forgotten.
Follow HuffPost Canada Blogs on Facebook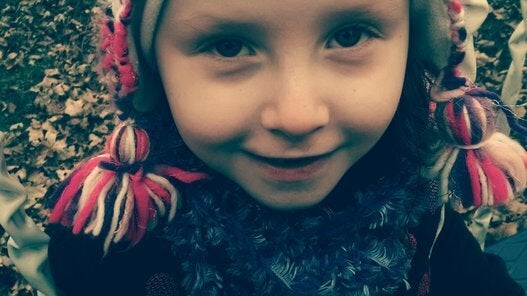 What Autism Means