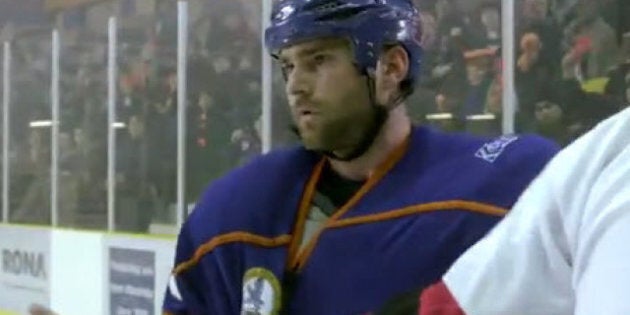 With few exceptions, hockey movies haven't exactly been box office (or even critical hits). Anyone remember Score: A Hockey Musical? Even Slapshot, arguably the most beloved of hockey films doesn't stand up to sporting films like Chariots of Fire or Field of Dreams.
So what can we make of Goon, the hockey comedy that premiered earlier this week at the Toronto International Film Festival and whose trailer is trending in Canada.
It stars Seann William Scott (American Pie's Stiffler) as a minor-league hockey enforcer, Canadian actor Jay Baruchel (who also co-wrote the screenplay) and indie-darling Alison Pill. Michael Dowse, known for Canadian cult comedy FUBAR directs the film.
While Goon is a comedy, it might be overshadowed by real-life events with the deaths of hockey tough guys Wade Belak, Rick Rypien and Derek Boogaard still fresh in the minds of hockey fans and forcing debate about the role of fighting and violence in the game.