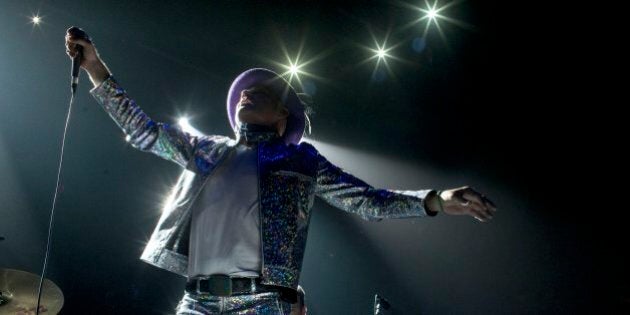 It's hard to put my experience last Friday night into words but I will try anyways.
On the night of Friday, August 12th, at the Air Canada Centre, I saw one of my all-time favourite bands play for the last time ever. I warned my friend I would probably cry at the end of the show, but it only took the first song for my eyes to well up with tears.
The feeling was very surreal, as the circumstances were not of your typical farewell tour. They didn't get too old, they didn't stop producing quality music, and they didn't have a catastrophic falling out. Gord Downie is dying of terminal brain cancer, and as such so is the heart and soul of the Tragically Hip.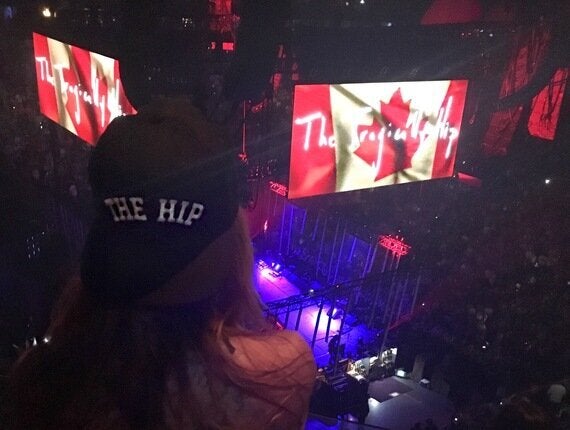 Their legacy goes back over 30 years. thirty years of pure Canadian greatness. For a while now I've often thought how it was almost a crime that the Tragically Hip were never a world-wide sensation. But that night I realized that really we as Canadians are so privileged to have been able to keep them to ourselves all these years.
Their songs are laced with stories and references to Canadian history, hockey and Canadian wildlife. From Ontario cottage country to the Maritimes, Quebec, the Prairies, the West and the countless Toronto landmarks, it's hard as a Canadian to feel like you aren't personally a part of the phenomenon that is the Tragically Hip, and we have Gord to thank for that.
No one would have ever expected the Hip to tour after receiving news of Gord's diagnosis.
Their local success always gave us the luxury of seeing them in concert at an annual rate, if not more. It's hard to find a Hip fan who didn't celebrate Canada Day, clad in red and white with a beer in hand belting out "that night in Toronto" at least once in their lives. And on Friday, as I looked into the crowd in front of the stage, I noticed a group of four middle-aged men rocking out as hard as they could, as they had probably been doing at Hip concerts together for the past 20 years.
You could almost feel the memories of all the nights out with girlfriends, the boys, significant others, and family. For those lucky enough to have attended, this last one of watching Mr. Gord Downie rock the mic while suffering from glioblastoma, one of the most aggressive types of brain cancer, will be one we will always carry.
No one would have ever expected the Hip to tour after receiving news of Gord's diagnosis. But Gord faced cancer with flying middle fingers. Cancer may be taking his life but it will never take his passion and love for music. It will never take our memories and it will never take his legacy.
He is the 16-year-old swimmer from Toronto who refused to give up and went on to win a gold medal. He is the parents in Oshawa who refused to abort their pregnancy after being told there was almost zero per cent chance of survival. He is the 30-year-old girl in Grande Prairie who refused to give in to the fight of cancer, despite the doctors' diagnosis. He is the paraplegic who never stops trying to walk and the depressed who never stop getting out of bed. At one point or another, he is all of us. He is Canada.
If you can take anything away from Gord Downie, the Hip and their legacy, remember to live. Because after all, no one cares about something you didn't do.
Follow HuffPost Canada Blogs on Facebook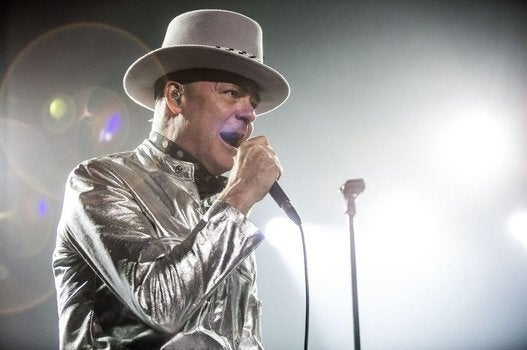 Tragically Hip "Man Machine Poem" Tour