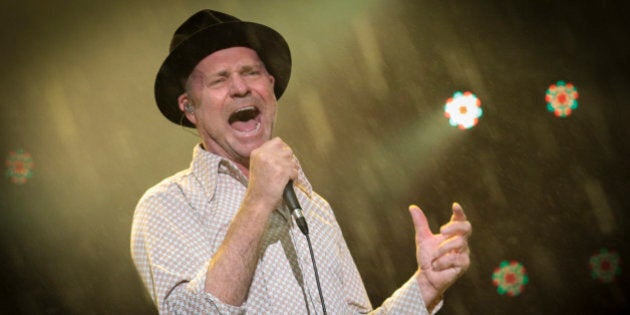 For more than a century, Canada Post, as a matter of policy, did not depict living individuals on its postage stamps.
The one exception was the U.K.'s reigning monarch of the day -- HRM Queen Elizabeth -- for all of this century and for much of last.
Canada Post did occasionally issue stamps with people on them, including some undeniably recognizable hockey players, but they were always said to be "representational."
However, beginning in 2005 with the issuing of a stamp honouring Montreal-born jazz pianist Oscar Peterson, Canada Post cast aside tradition and began depicting living Canadians.
It was the right decision -- and long overdue.
Never has that been more apparent than with Gord Downie, who was depicted on a Canadian stamp, along with his Tragically Hip compatriots, in 2013.
Downie has come to represent not only excellence in terms of musicality, but also grace in the face of a prognosis that projects an all too early exit from life's stage.
These portraits in miniature can still serve as a powerful reminder of who we are as a people -- and whom we treasure.
As chair of the Stamp Selection Committee, I had the great pleasure of being present when Oscar Peterson's stamp was unveiled at a Toronto Yonge Street music store in 2005. Joined by luminaries like Elvis Costello and Diana Krall (who had once been one of Peterson's piano students), Peterson was so obviously and deeply moved by the occasion that many had tears in their eyes.
And thus it has been with other honourees. Stompin' Tom Connors proclaimed that being on a stamp was "the greatest moment of my life" when his image was unveiled and even William Shatner seemed -- momentarily, at least -- humbled when his image was released.
Musicians are not of course the only living individuals depicted. Sports greats like Bobby Orr and Ferguson Jenkins have been honoured, as have TV personalities, including Canada's queen of comedy, Catherine O'Hara. Another noteworthy subject was Nobel Prize-winning author Alice Munro.
Sadly, given that it takes two years to select a subject and design and print a stamp, several of those selected -- including champion skater Barbara Ann Scott; and honourary Canadian Nelson Mandela -- were selected but never got to see their likeness immortalized.
Postage stamps in some respects represent a vestige of a past age. But these portraits in miniature can still serve as a powerful reminder of who we are as a people -- and whom we treasure.
Gord Downie is proof positive of that.
Robert Waite is Chair of the Stamp Selection Committee and a Professor at Seneca College.
Follow HuffPost Canada Blogs on Facebook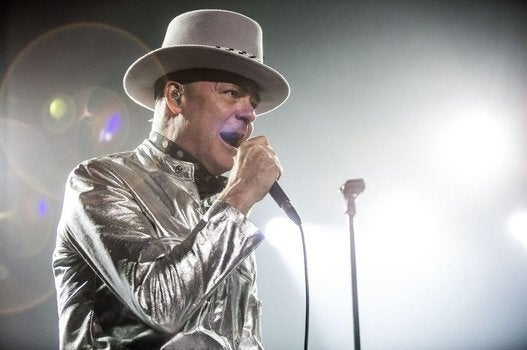 Tragically Hip "Man Machine Poem" Tour