With most of Canada watching The Tragically Hip's emotional televised concert, lead singer Gord Downie handed the prime minister a hell of a mandate.
Downie, who revealed earlier this year that he has terminal brain cancer, praised Justin Trudeau twice during the show in Kingston, Ont. on Saturday night — and highlighted what he expects the PM to accomplish for Canada's First Nations people.
"We're in good hands, folks, real good hands," Downie told the live audience, as cameras cut to Trudeau who was in attendance. "He cares about the people way up North, that we were trained our entire lives to ignore, trained our entire lives to hear not a word of what's going on up there.
"And what's going on up there ain't good. It's maybe worse than it's ever been ... (but) we're going to get it fixed and we got the guy to do it, to start, to help.''
A few songs into the band's nationally televised concert, Downie said: "Prime Minister Trudeau's got me, his work with First Nations. He's got everybody. He's going to take us where we need to go."
He continued, "It's going to take us 100 years to figure out what the hell went on up there, but it isn't cool and everybody knows that. It's really, really bad, but we're going to figure it out, you're going to figure it out."
Trudeau's Liberal government has pledged to improve the quality of education and health care for Canada's indigenous people, as well as implement recommendations from the Truth and Reconciliation Commission to address the shameful legacy of residential schools.
There are also long-standing issues in delivering clean water and upgrading infrastructure on many First Nation reserves.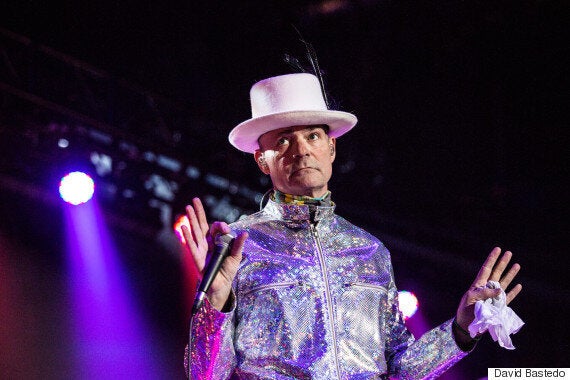 Gord Downie performs in Kingston, Ont. on Saturday night.
Downie's endorsement of Trudeau was equal parts admiration and challenge.
"He's going to be looking good for about at least 12 more years, I don't know if they let you go beyond that. But he'll do it,'' Downie, 52, told concertgoers between songs.
Trudeau could be seen nodding and mouthing "thank you."
Downie and the band met Trudeau before the landmark show that marked not only the last stop on the "Man Machine Poem" tour, but also an event watched by fans in living rooms, bars, and public squares across the nation. The band's hits have provided a soundtrack to many Canadians' lives through the last three decade.
In a brief interview with the CBC, Trudeau reminisced about how he used to enjoy the band's music during his high school and university years.
The Kingston show was the last in a 15-city concert tour, expected to be the band's last because of Downie's terminal cancer diagnosis.
With files from The Canadian Press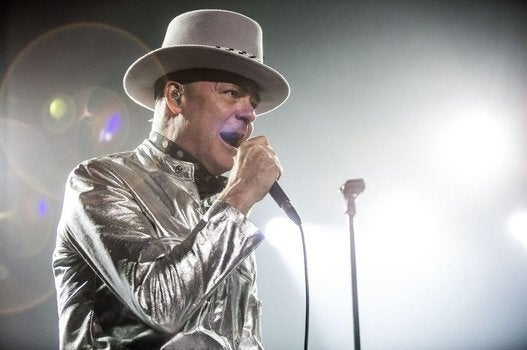 Tragically Hip "Man Machine Poem" Tour
Popular in the Community