Gord Downie was a singer and a songwriter, one of our greatest. But perhaps more importantly he was an oral historian, a pub-rock poet who broke down Canada's past into rock song-sized chunks.
But his music, both with The Tragically Hip and solo, doesn't pass on the proud history you read about in textbooks. Despite his band's famously patriotic fanbase, there was no nationalism in his songs about our nation.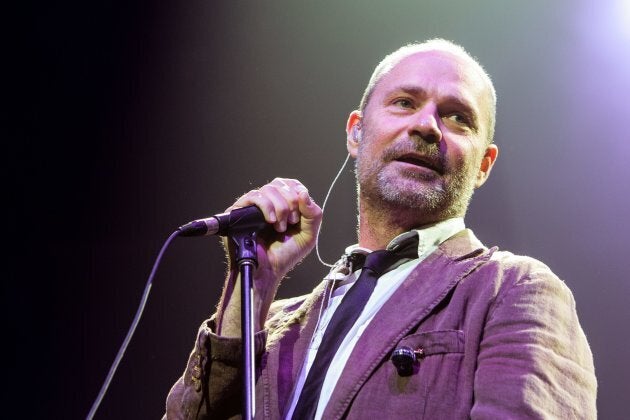 "I haven't written... any pro-Canada lyrics, any kind of jingoistic, nationalistic cant," Downie told the Canadian Press in 2014. "That stuff doesn't interest me and I don't even know if I could write that if I tried, because I don't really feel it."
Instead, Downie recognized the darkness lurking behind our politeness and the injustices of our system. So he shone his lyrical light on Canada's tragic figures and proud resistors ranging from residential school escapees and wrongfully convicted prisoners, to star-crossed hockey players and Nazi-punching Jews.
Whether consciously or not, Downie was a practitioner of the oral tradition that Indigenous peoples have always used, as UNESCO describes it, to "pass on knowledge, cultural and social values and collective memory" to future generations.
Though his impressionistic lyrics have multiple meanings, the throughline is the story of Canada.
Cree artist Tan'si Lana Whiskeyjack writes that "every First Nation has its own myths, legends, stories and songs that reflect the unique geography, history and experiences of its people." This is true of settler Canada as well, and Downie has contributed much to our collective canon.
In the wake of last year's "Secret Path" project about the tragedy of Chanie Wenjack, the Assembly of First Nations gave Gord a Lakota spirit name befitting this role he played — Wicapi Omani, or "man who walks among the stars."
Though his impressionistic lyrics have multiple meanings, the throughline is the story of Canada as passed down to us through the songs of Gord Downie, the Dark Canuck.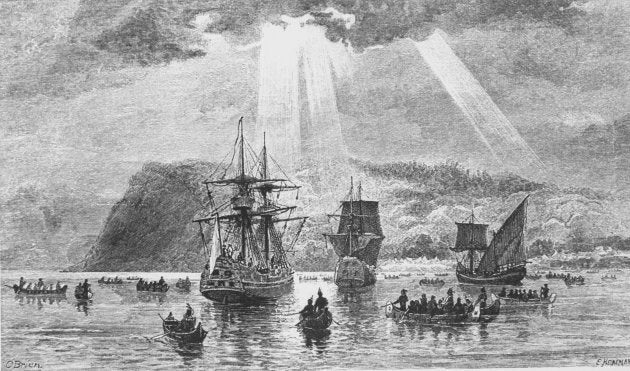 1534: "Looking for a Place to Happen"
In this 1992 deep cut, Downie notes the falsity of our "discovery" myth as he sings about explorer Jacques Cartier's duplicitous goal "to find a place, an ancient race / The kind you'd like to gamble with." The song later notes the naive kindness of the First Nations who welcomed him: "And come on in, sit right down / No, you're not the first to show / We've all been here since, God, who knows?"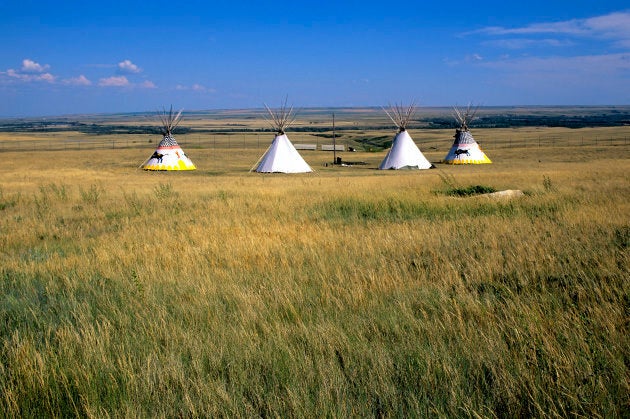 1880s: "At The Hundredth Meridian"
This Hip hit is named after the invisible line separating central Canada from the west, "where the Great Plains begin." While the multilayered lyricist is also reportedly referencing an infamously rowdy border town concert, given the song's titular geography, the hook "I remember, I remember buffalo" serves as a reminder of the impact white settlers had as they moved westward, driving the native bison to near-extinction and the Indigenous people to near-starvation.
1933: "Bobcaygeon"
Though the title and chorus are about a no-longer-obscure cottage country town in Ontario, the song's incongruous references to "Riding on horseback / And keeping order restored," "Aryan twang" and "that riot" are about the Christie Pits Riots.
This infamous moment in Toronto history began when a Nazi-sympathizing street gang unfurled a swastika flag after a Jewish baseball team defeated a Protestant team in Christie Pits Park. Sick of the anti-Semitism rife across Canada and scared by the rise of Hitler the year before, the young Jewish teens charged at them, sparking a rumble that would last hours, spread to the streets and eventually include hundreds of fighters, including Italians joining the fight on the Jewish side.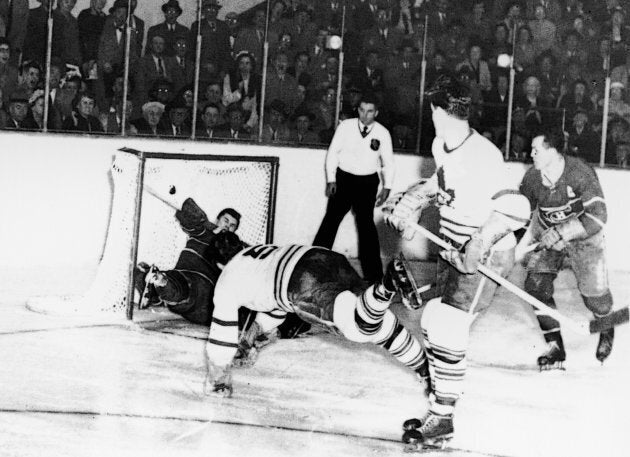 1951: "50 Mission Cap"
Leave it to Downie to turn a rah-rah hockey song about the Maple Leafs winning a Stanley Cup (no, kids, this isn't fiction) into a tribute to a once-forgotten national hero that rescued defenceman Bill Barilko's legacy.
It's a reminder that even our victories are often marked by tragedy, as mere months after Barilko scored his Cup-winning goal he died in a single-engine plane crash returning from a fishing trip near Timmins, his northern Ontario hometown. As Downie reminds us, "they didn't win another till 1962 / the year he was discovered" when a helicopter pilot spotted the decade-old crash site.
1966: "Secret Path"
Set in motion even before Downie announced he had terminal brain cancer, he directed all the added attention toward this solo project — which includes the song, album, graphic novel and animated special — which may one day be remembered as his most important work.
Over the course of 10 songs, "Secret Path" poetically recounts the tragic tale of Chanie Wenjack, a 12-year-old Indigenous boy who ran away from a residential school and died in the winter wilderness trying to find his way home to his family. In their specificity, these songs also recount the greater tragedy of how Canada's church and state so brutally betrayed all our First Nations and their own alleged ideals.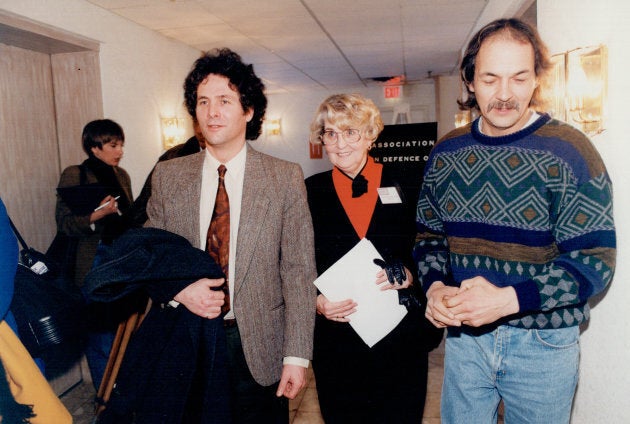 1969: "Wheat Kings"
Downie uses a pretty pastoral intro and chorus to provide contrast to this tale of one of the Canadian justice system's ugliest moments. While never named directly, the song is about David Milgaard who was wrongfully convicted for rape and murder as a teenager.
He spent more than "20 years for nothing" in prison, much of it because the federal government delayed re-opening his case until, as Downie memorably put it, there was finally a "Late-breaking story on the CBC / A nation whispers, 'We always knew that he'd go free.'"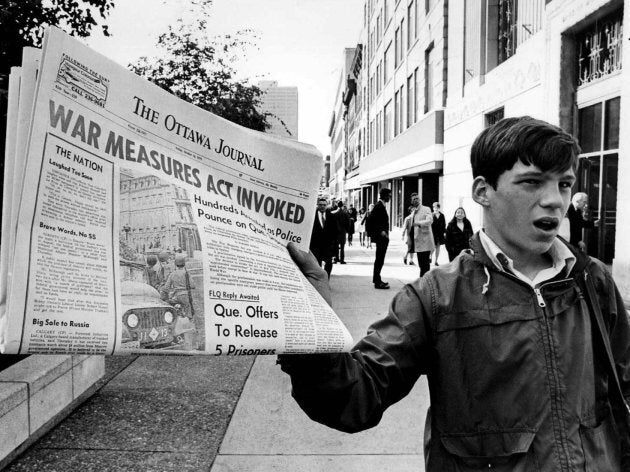 1970: "Locked in the Trunk of a Car"
Confederation may have formalized the end to the war between Canada's French and English, but it was reignited during the October Crisis, when the Front de libération du Québec, a separatist terrorist group, kidnapped British Trade Commissioner James Cross and Quebec labour Minister Pierre Laporte. The latter's body was found in the trunk of a car on Oct. 17, 1970.
Downie's song is about this ugly moment in Canadian history, but written from the FLQ killer's perspective: "Then I found a place, it's dark and it's rotted / It's a cool, sweet kind of place where the copters won't spot it" and "I destroyed the map, I even thought I forgot it / However, every day I'm dumping the body."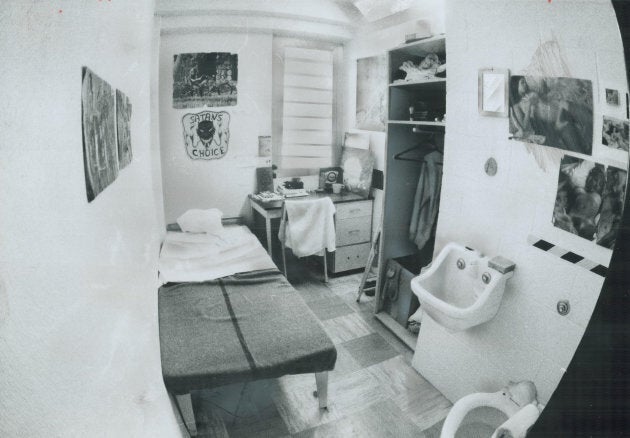 1973: "38 Years Old"
This is a fictionalized take on a real-life prison break near the band's Kingston hometown from when they were kids. The song fudges the date — it actually happened in 1972, but '73 rhymes with Millhaven Maximum Security. As well, the story of a man sent to prison for killing his sister's rapist is made up, but the song's imagery rings true, as does its statement that the reason people end up in the prison system can be more complicated than you think.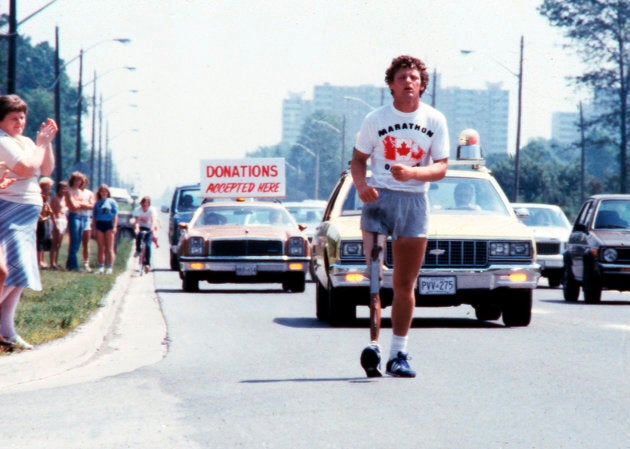 1980: "Inevitability Of Death"
Canada's greatest national hero is, of course, also our most tragic. Terry Fox, the runner who lost a leg to cancer but nonethless began his cross-canada "Marathon of Hope" to raise money and awareness, made it only as far as Thunder bay before the cancer spread to his lungs, ending his race and soon his life. But much like Fox's legacy has outlived his death, the song's dark chorus is outshone by the line "Terry's gift is forever green / It got me up and back on the scene."
1988: "New Orleans Is Sinking"
Yes, the song is about New Orleans, which was under watery threat long before Hurricane Katrina. But it's also a warning against the then-just-passed Free Trade Agreement, the NAFTA precursor signed between Canada and the U.S. The latter is represented by Elvis' exploitative manager as Downie sings: "Colonel Tom, what's wrong? What's going on? / Can't tie yourself up for a deal / He said, "Hey north, you're south, shut your big mouth."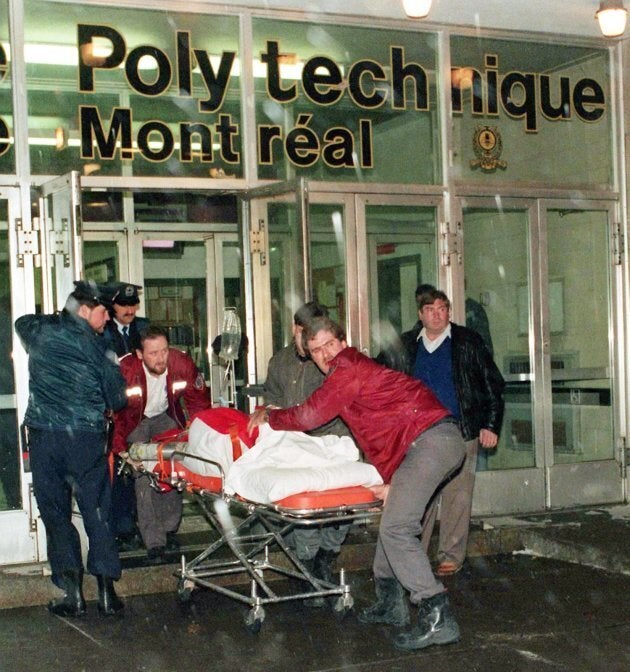 1989: "Montreal"
Though never officially released and rarely played live, "Montreal" is about the Dec. 9, 1989 Montreal Massacre when misogynist Marc Lepine gunned down 14 women at Montreal's École Polytechnique. Downie remembers the fallen — "she used to like lavender pantsuits, long black velvet gloves" — and rages against the "coward [who] won't die alone."
1990: "Born in the Water"
The titular water is referencing the controversial Meech Lake Accord which amended the Constitution of Canada negotiated in 1987, dredging up French and Anglo animosity along the way. This included a French-named Ontario town passing an eff-you English-only bylaw inspiring lyrics like: "Well, smart as trees in Sault Saint Marie / Victorious mother tongue / Passing laws just because / And singing songs of the English unsung / How could you do it? / How could you even try?"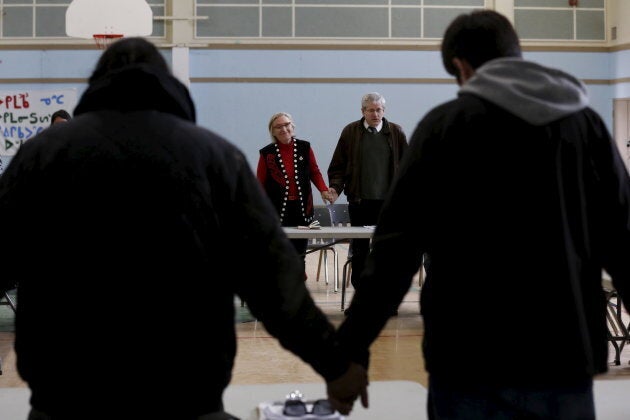 2012: "Goodnight Attawapiskat!"
Attawapiskat is sadly most known now for the waves of youth suicides and attempts that have wracked the northern reserve off the coast of James Bay. But the isolated community first gained national attention during its lengthy fight to get government funding for an elementary school.
Inspired by a concert performed near the "city by the bay" during which he met many community members, Downie wrote the town a rocker that savages impotent political visitors, or as he calls them, "the Silver Poets / Here in our thousand mile suits."
But most importantly, the song revels in the awareness-raising power of repetition and the confidence-boosting power of recognition as Downie sings the then-unfamiliar place name over and over:
Oh, goodnight, Attawapiskat
Oh, goodnight, Attawapiskat
Goodnight, Attawapiskat."
Follow HuffPost Canada Blogs on Facebook