Known as "Mr. Hockey" after setting numerous NHL records over his three-decade career, Howe's family confirmed to the broadcaster he died surrounded by family at his son's house in Ohio Friday morning.
He called Howe "one of the greatest hockey players of all-time."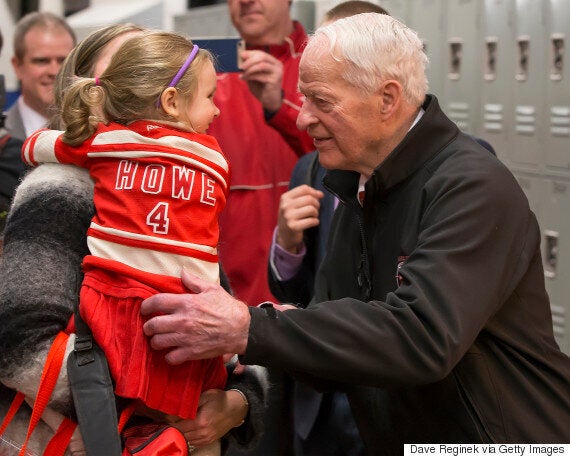 Detroit Red Wings legend and Hall of Famer, Gordie Howe greets his great granddaughter before an NHL game between the Detroit Red Wings and the Buffalo Sabres at Joe Louis Arena on March 28, 2016 in Detroit, Mich. (Photo by Dave Reginek/NHLI via Getty Images)
"There is no nickname more fitting for him than 'Mr. Hockey,'" Ilitch said of the nickname Howe earned during his career as a professional hockey player. Ilitch lauded the level of respect Howe earned on and off the ice as an ambassador for the sport.
"He was tough, skilled, and consistently earned success at the highest level. His achievements are numerous and his accomplishments immeasurable… He will be deeply missed."
Born in Floral, Sask., Howe began his career at 15 years old, when he attended the New York Rangers' training camp in Winnipeg, according to the Hockey Hall of Fame.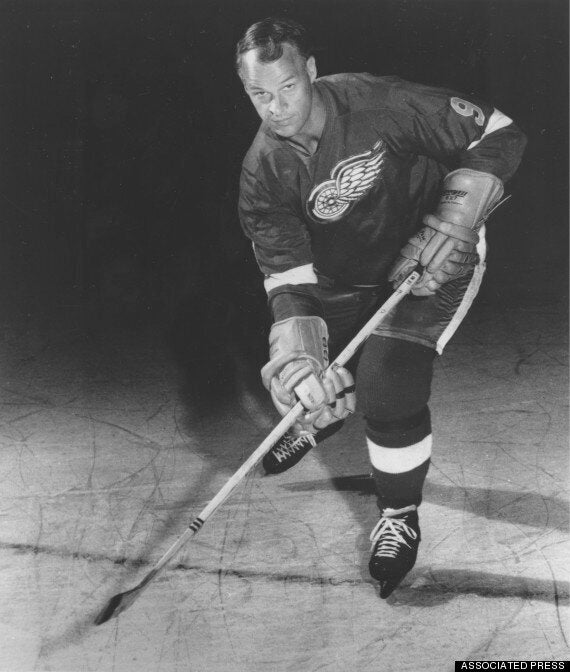 Canadian Gordie Howe, of the Detroit Red Wings in the National Hockey League, poses in action in Detroit, Mich., in Oct. 1966. (Photo: The Associated Press)
But, missing home too much, he went back to Saskatchewan and tried out with the Detroit Red Wings in the following year, where he made an impression on coach Jack Adams with his ambidextrous play.
Howe made his debut with the Red Wings in the 1946-47 season, scoring in his first game.
He would go on to form a tandem with fellow players Sid Abel and Ted Lindsay, who would become known as the "Production Line." Howe went on to be part of another "Production Line" with players Alex Delvecchio and Frank Mahovlich.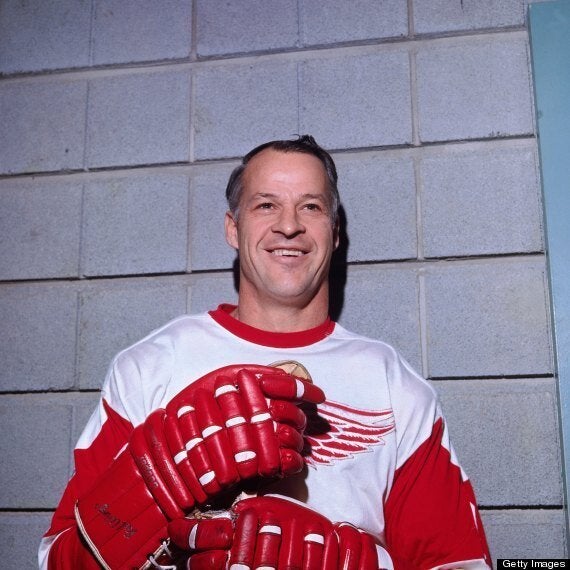 Gordie Howe #9 of the Detroit Red Wings poses for a photo in Montreal. (Photo: Denis Brodeur/NHLI via Getty Images)
"Mr. Hockey" set a number of records after an NHL career with the Red Wings and the Hartford Whalers, including:
Games played (1,767)
Career points (1,850, later broken by Wayne Gretzky and Mark Messier)
Goals (801, also broken by Gretzky)
Assists (which was later broken by numerous players).
Skilled at scoring and toughness, Howe became the namesake for the "Gordie Howe hat trick," in which a player registers a goal, an assist and a fight in the same game.
He retired after the 1979-80 season, though he would later, at age 70, sign a one-day contract with the Detroit Vipers of the International Hockey League.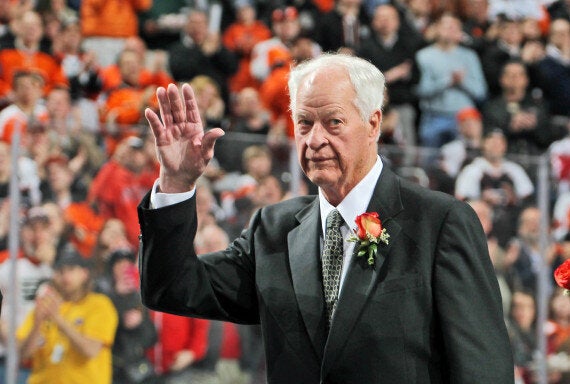 Gordie Howe waves to the crowd during his son's Mark Howe of the Philadelphia Flyers number-retirement ceremony on March 6, 2012 in Philadelphia. (Photo: Len Redkoles/NHLI via Getty Images)
After hockey, Howe continued to make public appearances for adoring fans, and become part-owner of the WHL's Vancouver Giants.
Prime Minister Justin Trudeau celebrated the Hockey Hall of Famer on Friday as as an athlete who "inspired and gave rise to many, many dreams."
Trudeau credited Howe with helping to fuse Canada's sport into its national identity, elevating the game to an international stage. He called news of Howe's death a "very, very sad moment for us all."
Howe's health often made headlines in recent years, from making his fight with dementia public to news of a making "miraculous" recovery from the brink of death following a stroke.
"Very, very sad moment for us all."

— Prime Minister Justin Trudeau
It was reported in 2012 that Howe was living with dementia, a condition that also affected his wife Colleen, who died in 2009.
In October 2014, Howe suffered a debilitating stroke and underwent stem-cell treatment in Mexico. Months after the procedure, his son Dr. Murray Howe said his hockey legend father was "doing fantastic."
"He has good days and bad days like anybody who's 86 [years old], but overall he's heading in the right direction really every day, a little bit better," said Dr. Howe at a February 2015 press conference. He added that his father was in "great spirits" during his recovery.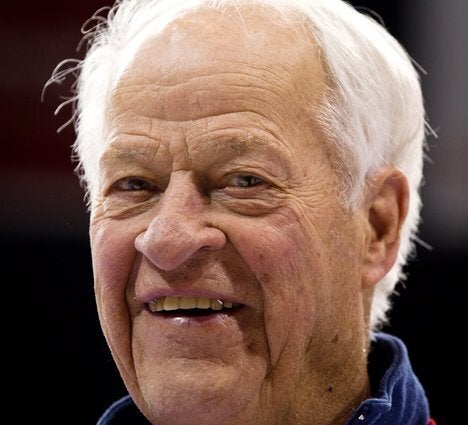 Gordie Howe