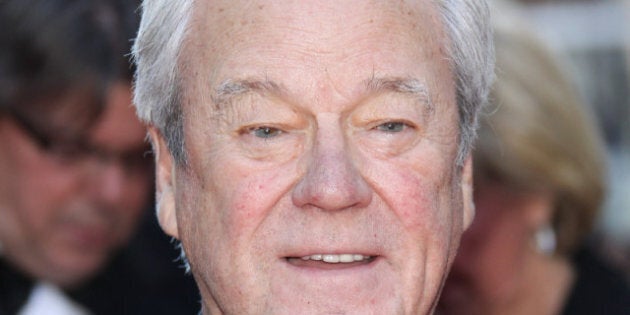 Gordon Pinsent is the latest Canadian celebrity to endorse the protest against the oil sands planned for Parliament Hill on Monday.
Canada's elder statesman of theatre spoke out on Thursday in opposition to the oil sands, which have come under increasing scrutiny in recent weeks following well-publicized protests in Washington over the proposed Keystone XL Pipeline.
"I can't think of anything -- here, now, or in our future -- that would rank above the tar sands for sheer, blind, stupidity," Pinsent said in a press release by Greenpeace Canada, one of several organizations behind the protest. "The dangerous minds who are heralding the tar sands as an answer of any kind to our betterment need to be shut down with such positive action as to cancel any possible recurrence."
Musician Dave Bidini and member of the Order of Canada Tantoo Cardinal -- the first Canadian indigenous celebrity to pledge to be in attendance at the Ottawa event -- are other recent additions to the small but apparently growing list of Canadian celebrities that have lent their support to the action.
Dave Thomas of SCTV fame, as well as Graham Greene, Mia Kirshner and Kate Vernon have also given their stamp of approval to the protest.
It is not yet known whether Pinsent will join the hundreds of demonstrators that organizers are expecting to attend the sit-in on Monday. But the characteristically eloquent actor was clear about his position, articulating his concerns about "our children's future and the world they would be left to clean up or live with" in almost Shakespearean terms.
"It would break the hearts of this world to see their world beyond their control, having to fictionalize and paint over a nature that seemed to have ignored and eluded them. A beauty we have known for so long, to suit our lifespan and not theirs," he said. "What kind of heroics would that take? This world has already lost too much of its beauty. To denaturalize and tear away what remains by greed and desperation is an unforgivable future."