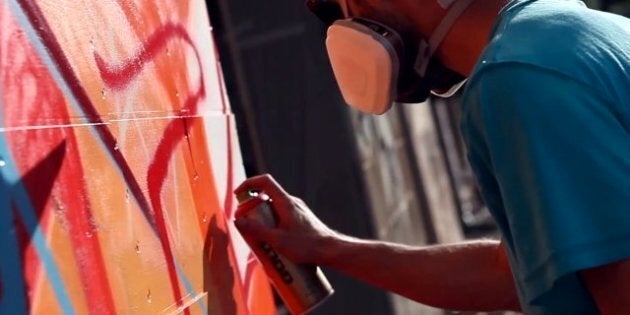 This morning, three of Ottawa's four most-read dailies had cover stories about the latest racist graffiti sighting in the city. The narrative seems to suggest that this insidious act has shaken a community that has rarely experiences such hatred.
Perhaps short memories from those who are rarely on the receiving end of these not-so-isolated incidents need refreshing.
The city has little staff or dollars committed to addressing the widening gap between the communities often unfairly targeted by law enforcement and the Ottawa Police Services, whose union leader continues to deny any racial profiling issue exists.
This year, none other than former Ottawa Mayor O'Brien used a racial slur in his online conversations. He was pressured to apologize.
Last week, eugenics pioneer Helen MacMurchy was honoured in a ceremony and a commemorative plaque near a federal building. MacMurchy believed that White Anglo-Saxons were the superior race, and actively discouraged eastern European immigrants while supporting sterilization for First Nations people. Though the plaque creation process takes multiple years and goes through innumerable approvals, not a single senior bureaucrat seemed to be deterred by the doctor's dark side, choosing instead the Canadian way -- ignoring it in the hopes that it would disappear.
A recent initiative called "Neutral Ethnicity: a Canadian Collective" seeks personal short stories and essays about a challenged sense of belonging based on ethnicity. An August submission entitled "Ottawa Bus On Time, Off Base" relates poignant an incident on an Ottawa bus which underscores that these hateful incidents are not isolated, rare, or limited to any community. It is time to call a spade a spade, to open the lines of communication and to address these issues head on.
Popular in the Community