By definition, trends are fleeting. They're ephemeral. And each day we see our fair share of looks we'd like to remove from our sartorial lexicon. So join us, each week, as we analyze a trend that's had its 15 minutes of fame. These looks are well into their Minute 16, folks. It's time to usher them toward stage left.
The Trend: We all have one -- an oversized, ill-fitting knit sweater that hangs in our closet. It's the epitome of snuggly. But the sweaters are also the definition of poor fit -- they look like Snuggies. Think about it: these frumpy wraps were once worn by our grandfathers after a hard day at the office... in the 50s... with slippers... not out in public.
Chief Offenders: The comeback of the "grandpa sweater" can solely be attributed to Mary-Kate and Ashley Olsen's hobo chic look (thanks, gals).
What's Wrong With The Trend: Leandra Medine of The Man Repeller told us the only trend we had to say goodbye to was comfort. Now, we're not saying she's the all-knowing voice in fashion, but we're going to have to agree with her statement. Hiding under an oversized sweater doesn't make you look confident -- it makes you look like you want to hide under a blanket. And confidence is key if you want to get noticed and be happy with your sartorial decisions. The more confident you become in your clothing, the more risks you'll be willing to take.
May We Suggest: Simply find a better fitting sweater. It can be fuzzy, it can be long, but it doesn't need to be frumpy or misshapen by years of use. Vintage is great, we support that. But make sure your sweater fits you well so you can show off your bod. And if you want to layer -- try layering a fitted sweater over a looser button-up shirt. It's super collegiate and is a look that works on everybody.
Here are some celebrities sporting the grandpa sweater. Let us know what you think of these looks or if you know of a trend you want people to put away, tell us about it on Twitter.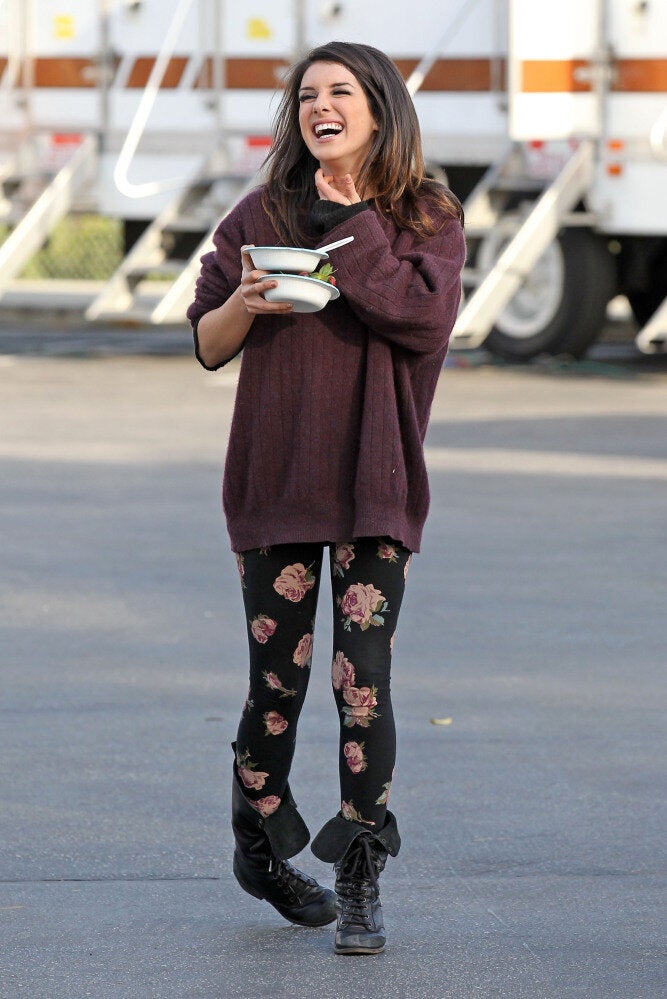 Just Say No To Grandpa Sweaters