When Tony Vilcsak approached his grandsons with a request to teach them how to build a log cabin, there was no question it was going to happen.
"I mean, how often do you get to spend two months with your grandfather learning his greatest skill to pass onto the next generation?" Andrew Vilcsak told HuffPost Canada. "It's the stuff of dreams, basically."
What Andrew, 27, and his younger brother, Cameron Vilcsak, 23, weren't prepared for, however, was Grandpa's timeline for getting the 1,500 sq.-ft. structure built.
"With Grandpa Tony behind the wheel, we got it done in just 56 days, and if you ask me, that seems like an incredibly short amount of time to build a cabin of this size," laughed Andrew, joking that he and his brother couldn't have completed it in eight weeks if their lives depended on it.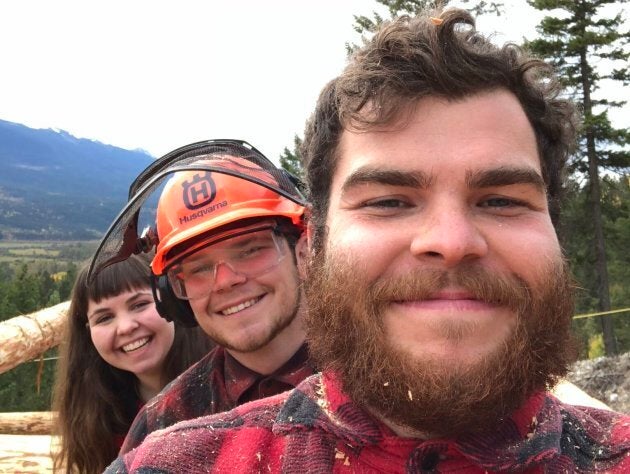 "If you want to get a better sense of Grandpa's workaholism, his estimate was four weeks, for a 1,500 sq.-ft. cabin, from scratch," Cameron emphasized.
Working is what the 78 year old does best, apparently.
The child of Hungarian immigrants, Tony learned how to build log homes from his father, who relied on the skill to make a living when he first moved to Canada
Over the years, Tony became quite the handyman, building a large metalworking shop on his property near Ardrossan, Alta., and using his skills to serve his friends and family.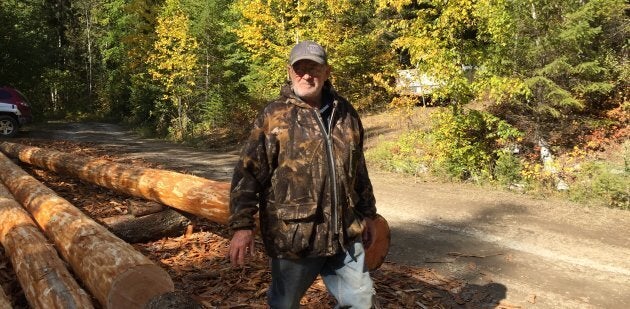 "One year his neighbour's house burned down, so he built them a log cabin," Cameron explained. "Another year he was unimpressed with how high his heating bill was so he built himself a a self-operating coal-burning exterior heater for his house."
"Let's just say, Grandpa Tony was pretty upset when coal prices went up," Cameron continued.
"Yeah, the carbon tax really bit him," Andrew laughed.
Tony's built 20 homes — some traditional, some log cabin — over the course of his life, and brought plenty of know-how to the site. The trio secured a piece of property, about 20 minutes south of Golden, B.C., and they began to build in the middle of August.
Things started smoothly, but Tony was a pretty tough boss.
"I don't think there's another person on Planet Earth who wakes up as early, or works as long and as hard as Tony," said Andrew, explaining how his grandfather would prepare the coffee grounds the night before, in order to shave two minutes off his morning routine.
"If you're not on Tony's 14-hour workday schedule beginning at 4:30 a.m., there's some conflict. He struggles with that."
"But so did we," said Cameron, adding that the brothers were more inclined to begin work closer to 8:30 a.m. "He wasn't coming towards our side, and we weren't going towards his side on that one."
More from HuffPost Canada:
One morning, at 5:50 a.m., Andrew was startled awake by a whack to the back of the legs.
"I just got a f**king karate chop to the calves. And Tony goes 'Oh! I didn't know if anyone was in here or not.' That's how my workday began, that day."
Over the 56 days, Tony and his grandsons never came to an agreement on when the day should begin — Tony worked 14 hour days and his grandsons worked 10.
Cameron put together a YouTube video, showing how the project came together over the 56 days. Story continues below:
They did, however, come together for other challenges.
For instance, when they first started out, the group realized their pulley system to hoist the logs wasn't going to cut it — the logs were too big.
Their "log guy," Bernie, knew of an old crane sitting in the woods near another cabin build site, so Cameron and Tony took a trip over to investigate.
"So we get there, and a few short sentences later we've somehow bought this big, old crane — a crane with no brakes, I might add — off this guy who wasn't even planning on selling the crane, but somehow Tony offered him $5,000 for it and all of a sudden we just had this crane," said Cameron, laughing at his grandfather's negotiating tactics.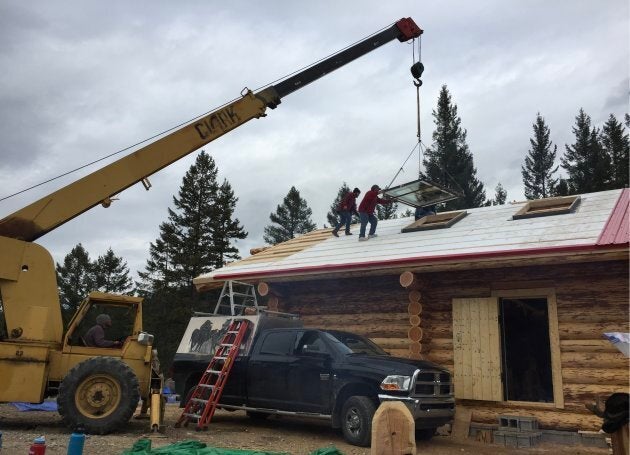 "We got back to the car and he was like 'Oh, I'm going to have to call Grandma and move some money around.'"
Cameron offered to purchase the crane — he'll use it for his woodworking and carpentry business — and learned that his newly secured crane came with a bit of area folklore.
"Everyone we talked to about that crane, they'd be like 'Oh, yeah! My buddy had one of those big, ol' Clark cranes, but it didn't have any brakes.'"
The brothers say that aside from now having a cabin, their favourite part of the project was getting to bond as a family.
Their mom, dad, sister, grandmother, and uncle all made appearances throughout the project, as did numerous friends.
"If you put two brothers together, stacked in little dinky bunkbeds on top of each other for two month, to accomplish a common goal, you really learn a lot about each other. You really grow together," said Andrew.
"I'm the closest I've been with my brother, ever."