UPDATE - Apr. 30, 2015: A lawyer representing Granted Clothing says the B.C. company and Forever 21 have resolved the matter on "amicable terms," settling out of court.
A B.C. clothing company is outraged at style giant Forever 21 for what it says are "blatant copies" of its sweater designs.
"This utter lack of respect has literally left us shaking our heads in disbelief," Granted wrote, along with a comparison image showing the similarities between the two designs (see below).
"On the left are imitations of our designs and on the right are our original designs made here in our Vancouver design studio. They are blatant copies of our designs, right down to the colours used."
"Local brands like us work day in and day out to create and sustain something unique and original only to find our designs taken and used without consent," the post continued. "We are not the only ones being exploited by large companies who clearly have no business morals."
A family shop established in 1978, Granted produces hand-knit wool products; adult sweaters sell in the $250 to $400 range. Forever 21's acrylic version is priced at $47.90, according to Global News.
Granted Clothing's Brian Hirano told The Vancouver Sun that they are still trying to figure out how to deal with the situation.
"We would like to see something positive come out of it. Maybe an apology from a big company, but I'm not exactly sure what's going to happen," he told the newspaper.
And while Granted is undoubtedly the David to Forever 21's Goliath, the small B.C. company has been garnering some big-name support on social media.
Comedian Wyatt Cenac showed his dismay over the similarities, matching Forever 21's image with one of him in what he seems to indicate is a Granted sweater.
Apparently he likes them a lot.
Questlove of R&B staple The Roots joined in the conversation:
As did "Last Week Tonight With John Oliver" writer Josh Gondelman.
And "The Daily Show with Jon Stewart" talent coordinator Beth Shorr.
Forever 21 has been sued over 50 times for allegedly copying the designs of other companies, according to a 2011 Jezebel article, although the retailer has never lost any of the cases in court.
Forever 21 did not respond to HuffPost B.C.'s request for comment on Wednesday.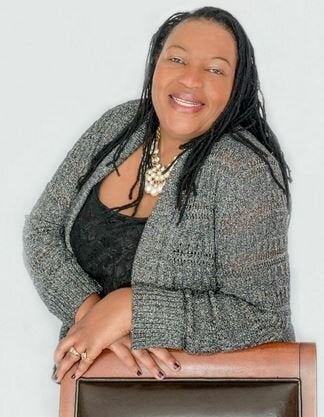 B.C. Small Business Owners' 2015 Resolutions
Popular in the Community