The grass is always greener on the legal side, or so goes the value proposition touted these days by Canada's legal medical marijuana producers.
Actually I believe the opposite is true: Shady drug deals are always more lucrative than clean ones and I suspect the biggest obstacle to profits, and outright legalization of marijuana for any use in Canada or the U.S., will be the criminal lobby.
Criminals like the black market because it's not regulated and it's untaxed.
However, Canada has done something smart by licensing marijuana growers for medical use and new penny stocks are floated regularly to raise cash and build grass-growing factories. Of this rush, investment advisor Peter Leeds cautions that profits will go up in smoke for most. Profits will be taxed away by governments and only the big boys will survive.
As public policy, however, Canada's on the right track and will be able to tax at least a sliver of the marijuana industry. A recent New York Times article by Ian Austen described this burgeoning new industry that's converting vacant manufacturing plants into legal cannabis growing factories.
It was déjà vu. During Prohibition, Canadian Club and other liquors poured into the U.S. due to a loophole in Ontario and other provinces that allowed distilling and transportation to the border in Canada, but federal and provincial laws that forbid consumption.
By the time, Prohibition was lifted in both countries, two large distillery conglomerates, owned by Canadians, emerged from the shadows, Hiram Walker and Seagram Corporation. They prospered for many years, thanks to the head start afforded by bootlegging to Americans, which was thanks to the Canadian advantage.
Will this happen now? I doubt it. The laws only commercialize marijuana for medical purposes and the new law won't stop the fact that Canadian gangs harvest a bumper crop of grass annually, led by British Columbia.
The illicit smuggling marijuana industry, headquartered in Vancouver (nicknamed Vansterdam for its wide-open attitude to selling and smoking dope), floats on an ocean of police and judicial indifference. Estimates are that as much marijuana is "exported" south from B.C. as are forestry products like softwood lumber and the like.
It is grown on farms, on remote B.C. islands, on Native reserves, in remote mountainside clearings accessible only by forestry roads and in thousands of homes called "grow-ops" using hydroponic farming methods. Planeloads, and truckloads, leave routinely from Nelson, Trail and other towns hidden away in mountain valleys. People openly talk about being "vegetable salesmen." But it's grown everywhere across the country now.
The problem is that Canada's relaxed interdiction and ineptitude to stop smugglers has forced the Americans to assign hundreds of border police and drones to patrol swathes of the U.S.-Canada border where the traffick(ing) is brisk. And, also unfortunately, that same smuggling "infrastructure" ships more dangerous drugs such as cocaine, heroin, meth and ecstasy. The RCMP says Canada is one of the world's biggest exporters of meth and ecstasy, made in labs in remote rural areas.
The biggest consumers are the Americans who are slowly legalizing marijuana, but not quickly or comprehensively enough.
Medical marijuana is allowed in 20 states and the District of Columbia and recreational marijuana use has just become legal in Colorado and Washington. But U.S. federal laws still ban the stuff.
So that means that all that grass grown in B.C. is legal inside Washington state but cannot get an import permit from the U.S. feds to get there. So it's still a black market.
Even worse, the U.S. government has told states' attorneys in which marijuana is legal that there won't be seizures and arrests but there will be if they don't insure that interstate commerce to non-legal states is prevented.
A recent memo from the U.S. Department of Justice made it clear: States must "create a tightly regulated market" with rules that prevent interstate smuggling, sales to minors and "adverse health consequences." In other words, Washington retains the right to enforce the law if responsible markets don't develop.
Both Colorado and Washington, where recreational grass is legal, are wrestling with their own rules governing production licences, sales licences, tax collection and enforcement to prevent out of state sales.
This also means that Canada cannot legalize marijuana across the board unless it can insure that smuggling south won't take place.
I personally believe that marijuana should be legalized, but it would be naïve and damaging to legalize before the Americans do. Ottawa's drug track record is abysmal with the result that the U.S.-Canada border has already thickened beyond tolerance for many industries in Canada. The consequences of legalization here would nearly shut the border to legitimate traffic and that's an economic catastrophe for Canada. If you think border lineups, red tape and diplomatic strife are bad now? The Americans would choke us.
So the only solution is this interim step and to wait until both countries legalize the stuff so that these smugglers and stoners can eventually pay taxes like the rest of us.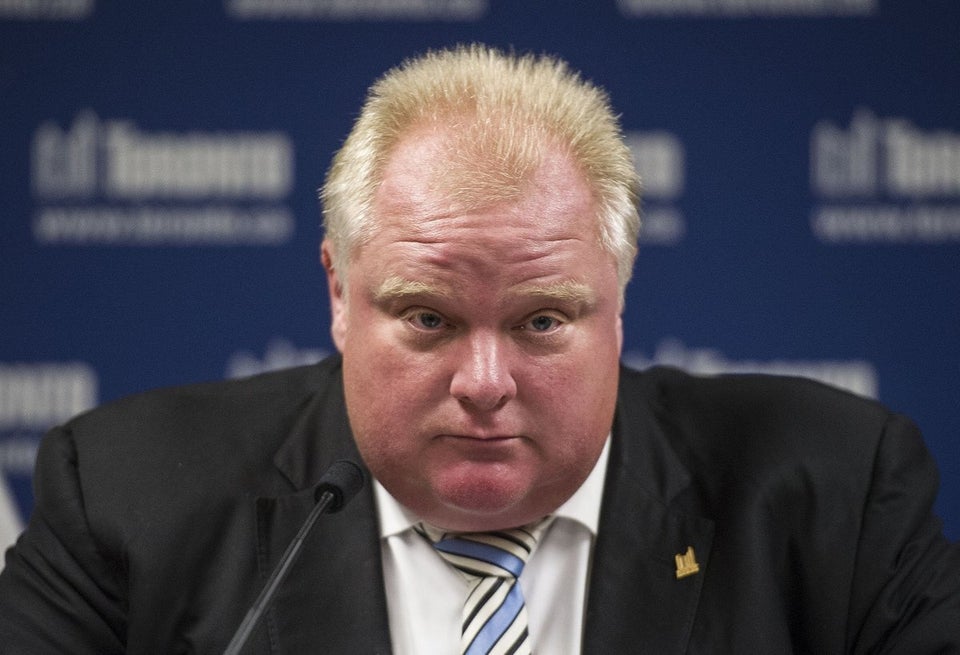 Canadian Politicians Who Tried Pot