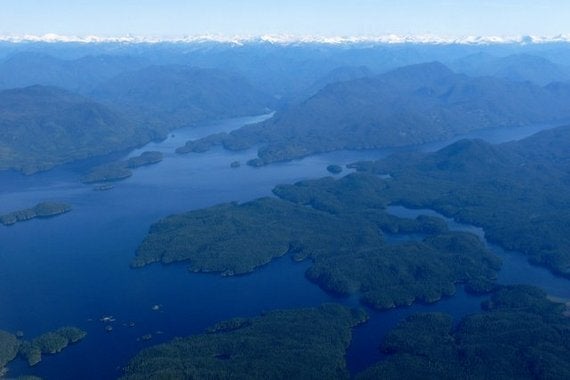 As of March 31, 2014, the milestone date agreed on five years ago, it's clear that the final steps of the Great Bear Rainforest Agreements for healthy rainforest and healthy communities will take several months longer than originally planned.
The good news is that the government of British Columbia and First Nations have renewed their commitment to finish the task by the end of 2014 in a letter to Sierra Club BC and our partners. Another reassuring factor is that the extra time will not change the fact that everybody wins, once the remaining measures are taken by the end of the year (with one possible exception, more on that later).
The Great Bear Rainforest is world-renowned for its spectacular natural ecosystems, home of First Nations cultures and the inspiring story of moving from conflict to solutions for conservation and community well-being. These are reflected in the Great Bear Rainforest Agreements announced in 2006 by the B.C. government, First Nations, a group of forestry companies and a coalition of environmental groups (Sierra Club BC, Greenpeace, ForestEthics Solutions), after years of confrontation, then negotiations and a lot of good will by all parties involved.
On March 31, 2009, a number of key milestones were met: half of the region's rainforest was set aside through a combination of new protected areas and stricter logging regulation; $120 million funding was made available for First Nation communities to support a conservation economy; and a new government-to-government relationship between the Province and First Nations got established. Next steps to meet the goals of ecological integrity and human well-being were determined in a five year work plan to be delivered by March 31, 2014.
The Great Bear Rainforest Agreements are guided by the Ecosystem-Based Management Handbook, a set of expert recommendations for the region on how to achieve both low ecological risk for the rainforest, and ensure a high quality of life in coastal communities without undermining the environment. One of the key recommendations on the conservation side was to set aside 70 per cent of the natural level of old-growth forests, across all types of ecosystems. The 2009 measures fell 20 per cent short of that.
In January, after three more years of technical work, negotiations and planning,the environmental organizations and a group of forest companies who together form the Joint Solutions Project (JSP) delivered a set of recommendations outlining increased conservation to close this gap, and the future scope of logging. The proposal would see an additional 500,000 hectares of forest set aside to achieve the goal of low ecological risk and result in a harvest level that can still maintain commercial forestry.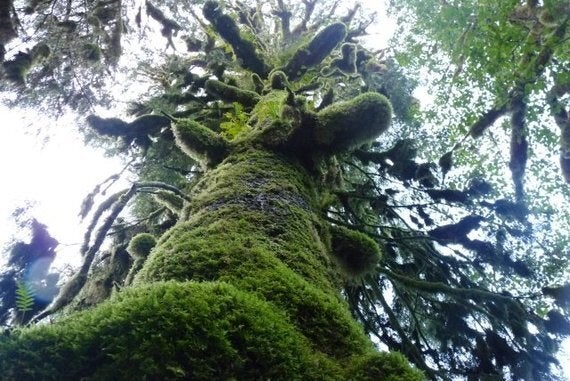 The province and the region's First Nations are now in the process of reviewing the proposal, while simultaneously identifying additional measures to support communities with new training, jobs and revenue opportunities. Their work plan is forecasting draft amendments to logging regulations out for a 60-day public comment period by September and final implementation by December.
Taking this additional time is defensible considering the complexity of the work required to properly finish the long term framework for a region larger than Switzerland. That said, delivery this year is critically important because the world is watching the Great Bear Rainforest Agreements and has been waiting for the final outcome for many years now.
Some milestones were not met in 2009 and instead included in a five-year work plan. Internationally, environmental organizations, customers of wood products and other stakeholders interested in conservation and sustainable forest management are expecting success in 2014. Timely implementation will be essential for many observers in assessing whether the Great Bear Rainforest Agreements can stand the test of a world-class conservation model that others can learn from.
But there is another reason why we cannot afford to take much longer to increase conservation and tighten the rules. One major logging company operating in the region is not a member of the Joint Solutions Project (BC Timber Sales, Catalyst Paper Corporation, Howe Sound Pulp & Paper, Interfor and Western Forest Products are members). Instead, TimberWest has a long history of opposing increases in conservation and undertaking extremely profit-driven logging operations in the southern-most portion of the Great Bear Rainforest with very little remaining old-growth.
In recent months, TimberWest has come under fire for, among other things, use of an inadequate old-growth definition. This has allowed them to develop logging plans targeting some of the very last old-growth trees by classifying blocks as second-growth forest. As in the past, the company has promised to correct some of their actions but there is an imminent threat of logging based on poor planning, targeting rainforest ecosystems at high ecological risk in the near future.
It is still possible for TimberWest to improve their tarnished reputation by deferring logging in critical areas to allow enough time for careful planning with independent experts before resuming operations. But based on their record, there is too much at stake for the entire model and the ecological integrity in landscapes, which are already at the brink ecologically, to hope for this outcome. Full implementation of the outstanding conservation steps is the only guarantee to close the loopholes they are taking advantage of as soon as possible.
Implementation of the Great Bear Rainforest Agreements this year will be worth celebrating because it will bring certainty for ecosystems and forestry jobs, new initiatives for community well-being, and much needed hope that solutions for a better world are possible.