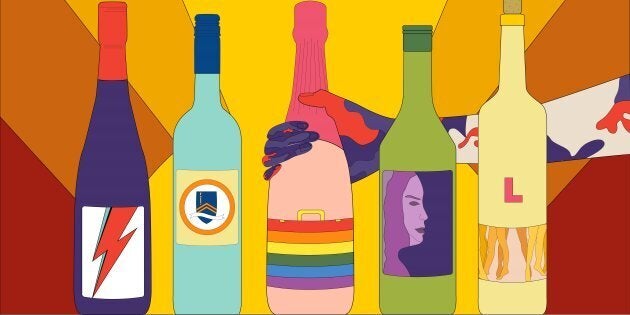 Before diving in, I want to preface this piece by saying there is no way to make a comprehensive list of ALL the great gay moments. Like anything, the films, TV series and web series on this list are subjective, meaningful to many, but in particular to me: a queer, woman of colour who's worked in this ever-evolving industry for almost two decades.
It's my collection of stereotype-defiers, trailblazers, witty geniuses and bad-ass storytellers. All have made a lasting mark on the Canadian media landscape.
Ever since Degrassi Junior High made its debut in 1989, the franchise became a leading platform tackling LGBTQ issues. With no extravagant wardrobes or million dollar homes, like its counterparts, it stood out as one of the most accurate series ever to portray the high-school genre. Just google Degrassi LGBTQ moments and you'll quickly see how many moments resonated with fans.
Despite its issues with transitioning and diversity within the lesbian community, this trend-setting series portrayed an audience not used to seeing themselves so glam and with a plethora of problems (not just coming out) to tackle on screen. The L Word candidly explored the drama of lesbian life and pulling no punches, it was a world where you were gay until proven straight.
Dizzying to watch and mostly because one of our countries biggest talents, Tatiana Maslany, plays more clones than you can count on your two hands. Maslany portrays two strong, complex queer characters, characters whose sexuality isn't their only defining trait and has seen queer fans latch on to the Orphan Black series from the very beginning. #clonebians
Love is love became the clear motto for Dan Levy's character on the CBC sitcom Schitt's Creek, when he came out as pansexual. Kudos to Levy for delivering one of the most hilarious explanations to date of what it means to be pansexual: "I do drink red wine. But I also drink white wine and I've been known to sample the occasional rosé. And a couple summers back I tried a merlot that used to be a chardonnay."
It's difficult to choose just one Xavier Dolan film to highlight. The openly gay French Canadian filmmaker is a sensation of world cinema. Within his extravagant filmmaking style, he normalizes both gender and sexuality. My recommendation: start with I Killed My Mother(2009) and work your way up to, It's Only the End of the World(2016). But be prepared to be uncomfortably moved.
This groundbreaking 1996 film by Indo-Canadian filmmaker Deepa Mehta, about two sister-in-laws who fall in love with each other, was the first mainstream Indian film to explore lesbian love. Lesbianism was so outside the experience of Hindus, we learn in the film, that their language even lacks a word for it. Beautifully told, Fire is a must-watch.
Forbidden Love: The Unashamed Stories of Lesbian Lives
Ahead of its time, the history of lesbian sexuality was brought out of the closet in this 1992 documentary. Featuring interviews from a variety of rebellious women discussing their queer experiences in the '40s, '50s and '60s, it's required viewing for any queer woman.
It was the third biggest film of 2005 in Quebec. Unlikely for a film about a teen grappling with his sexuality surrounded by his conservative family. But C.R.A.Z.Y was expertly crafted by Big, Little Lies director, Jean-Marc Vallée. It even featured a killer soundtrack with the likes of Pink Floyd, the Stones and Bowie.
Both moving and a bit strange Viceland's Gaycation is well, accidentally fascinating. Ellen Page and bff Ian Daniels may not be the ideal pair to trek across the world bringing light to the reality of LGBTQ individuals, but what works is their tourist-like curiosity and episodic frustrations that lead to meaningful revelations.
Binge-watching was never so easy with this Buffy meets Supernatural series. With a cast and crew full of women and strong story arcs for its queer cast, Carmilla created a much deserved online craze. Leading lady Natasha Negovanlis recently walked away with the Academy of Canadian Cinema & Television's Fan Choice Award. Check out her touching acceptance speech:
If there is a glaring omission here, that is to be expected; this list doesn't begin to portray the diverse makeup of our country. I can't wait to hear what films shaped your experience.
Share them! The more eyes we get on queer content – the better for us all.
Follow HuffPost Canada Blogs on Facebook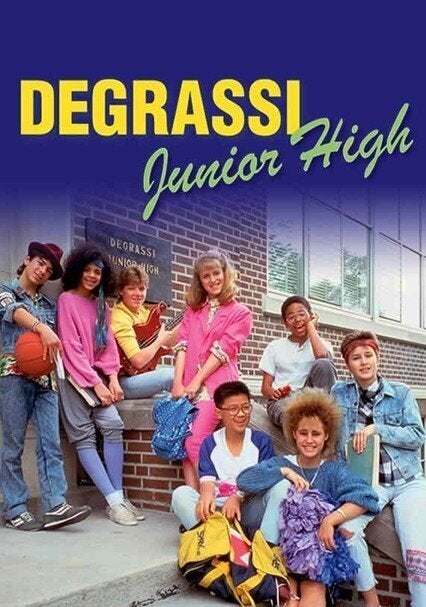 Canadian TV And Movies On Netflix Canada