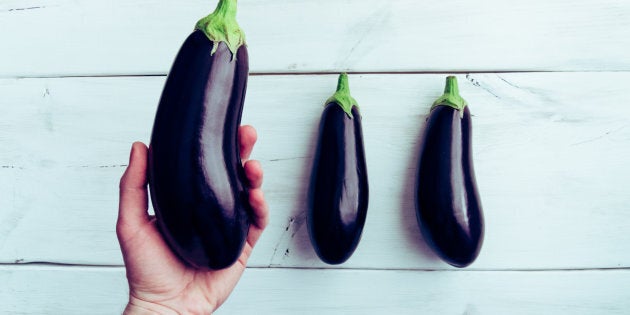 To be clear, they're only interested in receiving the two most sexually suggestive emojis.
To donate $5, donors can text an eggplant emoji to 30333. Texting a peach emoji to the same number will donate $10.
For those not up to speed on emoji innuendo, knowyourmeme.com offers the following definitions:
"Peach Emoji (🍑 ) is an emoji that gained notoriety for its visual similarity to a buttocks, leading it to be popularly used in sexting and other instances of sexual innuendo."
"Eggplant Emoji (🍆 ), also referred to as the aubergine, is an ideogram depicting a narrow, oblong species of Japanese eggplant, often used in online and text message conversations to represent male genitalia or as a sexual innuendo."
In a nutshell, the food bank basically wants you to send them a sext. What a time to be alive.
Competition for donations can be stiff around this time of year, so GVFB deserves some applause for its cheeky campaign.
According to Cynthia Kinsella, chief development officer for the GVFB, every dollar donated gives the food bank three times the purchasing power through deals with local farmers and grocery chains. Five dollars becomes $15, and $10 becomes $30, which the food bank can use to buy produce and other perishable food.
"So using the power of mobile to make it easier for people to donate a small gift of $5 or $10 can really go a long way," said Kinsella in a press release.
The feature is available with all Canadian mobile providers, and donations will show up on telephone bills.
The GVFB also accepts donations of non-perishables, and asks donors to check out a list of their top 10 most-needed items.
If there's any question over just how sexually synonymous an emoji can be, check out this company that made an eggplant-flavoured condom: