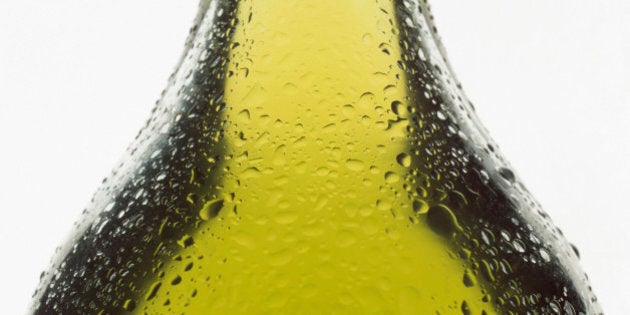 The last time I was in Greece I was amazed by a few things: the people, the scenery, and of course, the olive oil. I don't know if it's the air or if their olives just get more love but the olive oil that comes out of Greece is bar none the best in the world. This week I was lucky enough to try some of the products from Acropolis Organics, an olive oil production company that bottles its oils on their family estate by the Mediterranean Sea (one lucky family, huh?)
When I first opened the bottle of oil I assumed I'd get that smell we all equate with olive oil, kind of musty but kind of fresh. What I received at my first whiff was nothing short of a surprise. There was an air of freshness but it was very light, this obviously made me super excited because it meant that I would get all the positives of the oil without the sometimes bitter aftertaste.
I dare say I tried a few spoonfuls of the oil straight without any garnishes (a few because it was pretty damn tasty and one just wasn't enough). Great thing the company also makes their signature Mousto Balsamic Vinegar because I could've finished the entire bottle before adding bread to the party.
Now trust me when I tell you, I avoid carbs as much as possible for health (and let's face it, beauty) reasons but this time I ate more bread than I've had all year I think. Because of how light the olive oil is, you can really taste every note of the balsamic. Normally, in oil and balsamic dips I find there is always a battle, one is constantly trying to out-taste the other. In this case, it's as though they were made for one another. Seriously, if kitchen products had Match dot com profiles this match would be off the charts.
Like I mentioned before, carbs are not usually my friends. So what does that mean? Well, only one thing, really. I eat a lot of salads. And I mean A LOT. If I could sponsor a salad field to grow just for my consumption I would not hesitate on it. My dilemma is usually as such: I absolutely despise pre-made salad dressings (unless it's hella late and I'm super sleepy) but I'm way too busy to whip up salad dressings from scratch (not to mention who wants extra dishes to wash?).
As though they knew of my problem, Acropolis Organics carries Extra Virgin Olive OIl with Honey Mustard and Tumeric. Does that sound just like a salad dressing to anyone else but me? Well it basically is. You can spice it up and add some more ingredients to it if you're using it in a salad but I poured it straight and it was perfect. The strawberries and dried fruits mixed with the mustard flavor were out of this world good!
If you're looking for a way to use this mix for cooking, I've marinaded our chicken in it overnight and cooked it up on a BBQ. Much healthier than any BBQ sauce and a lot easier to throw together. Talk about a win-win!
Just to make a bit more use of the product, and to get out of the kitchen and take a break, I added some of the oil to my bath combined with lavender infused bath salts. I'm not saying my bath was transformed into a magical experience that I shall never forget in my lifetime (mostly because I feel this way about baths in general) but I will say that my skin was much softer than usual. This was super helpful after a week spent in the tropics as my skin was otherwise parched.
So if you can't afford the trip to Greece, I would suggest you test drive some of their flavors straight from your home. I've been doing that all week and although it's not quite the same as soaking in the sun in Athens, it definitely makes me remember what it tasted like there. So thanks Greece for your perfect beaches, your beautiful culture, and your mouthwatering olive oil. God! Could you be any more awesome?!?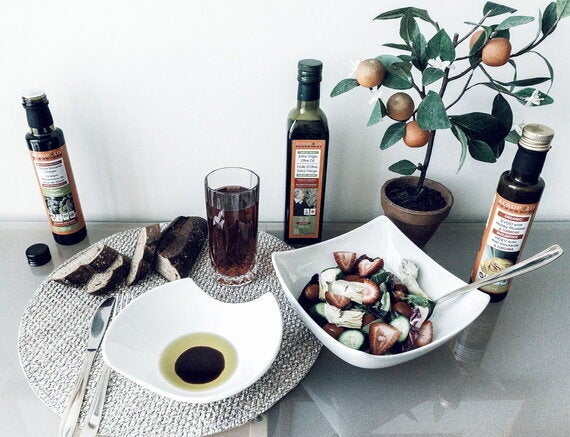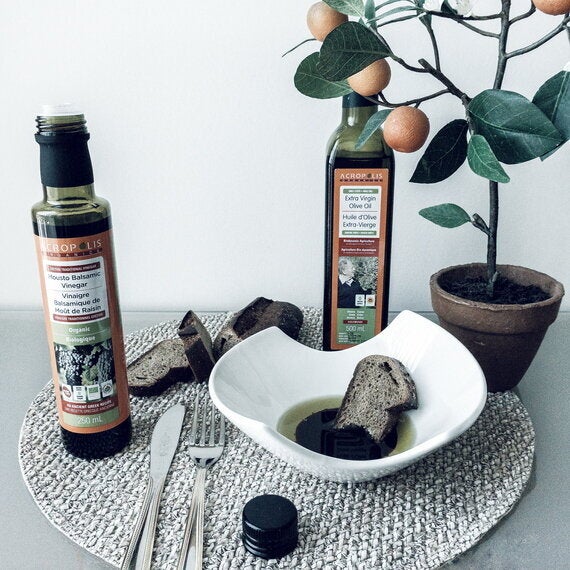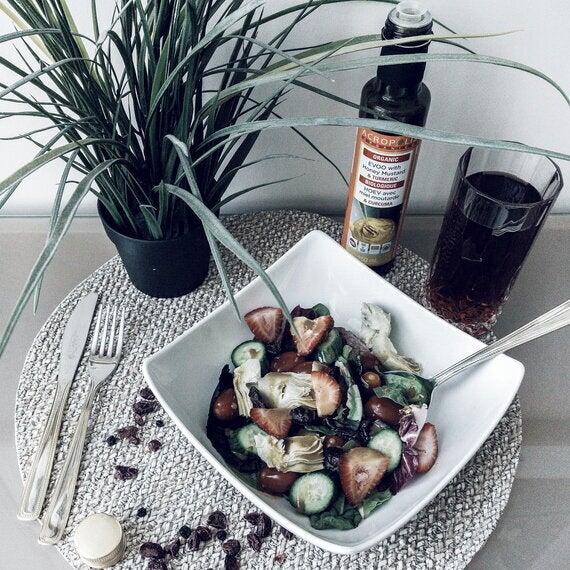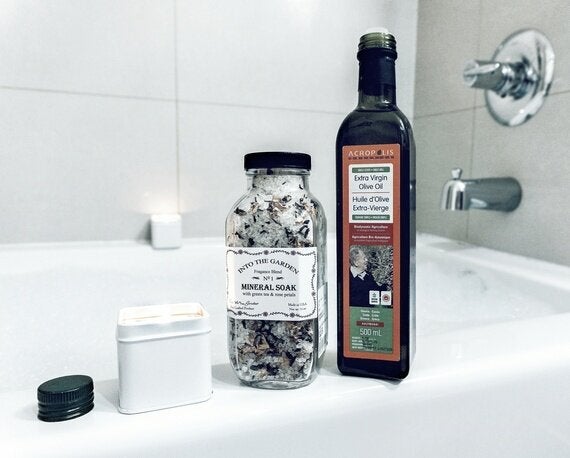 More from Inessa Radostin:
Follow HuffPost Canada Blogs on Facebook