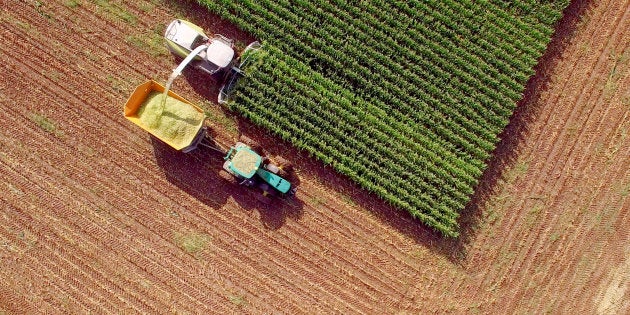 These are exciting times for Canadians who want to live greener lives and recognize the potential of renewable energy.
Canada aims to be at the forefront for renewable energy policy and green technologies. Enerkem is just one company looking at environmentally-sound best practices around refuse treatment, including an innovative technology that transforms non-recyclable and non- compostable waste into ethanol and methanol. These liquid products can either be used as a renewable transportation biofuels or as renewable chemicals that can be used by industries to make other value-added products.
When combined with composting and recycling, Enerkem's garbage-treatment process can help municipalities reduce by up to 90 per cent the amount of garbage they send to landfills or incineration. Moreover, it offers a smart alternative in addressing and reducing greenhouse gas emissions. The company opened a state-of-the-art plant in Edmonton in 2014 -- the first of its kind in the world -- and has been selling biomethanol since 2016, and began production of ethanol this year. Enerkem is now looking to expand its offering to other locations in North America and Europe, making the dream of a greener society a little more attainable.
Let's take a look at other countries currently on the path to a greener future based on the policies that are already set in place.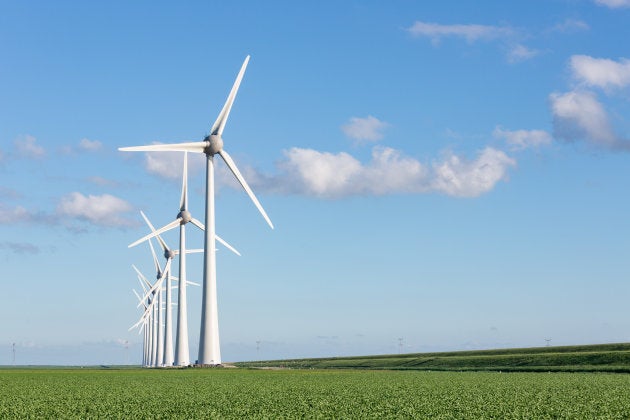 In 2014, Denmark set a world record for wind-generated energy, with almost 40 per cent of its overall electricity consumption based on the renewable energy source. The country is on track to meet its goal of having 50 per cent of its power derived from renewable energy sources by 2020.
Denmark is also leading the way in terms of waste management. Using processes of incineration, they convert over 15 million tonnes of garbage into energy used to heat homes and power buildings. With that being said, there has been a concerted to embrace recycling in addition to incineration. It's reported that "by 2022, 50 per cent more household waste will be recycled instead of incinerated" which allows for materials and resources to be salvaged and reused.
According to Berlin-based research house Agora Energiewende, 26 per cent of all of Germany's electricity in 2014 was generated from clean sources. Since 1990, electricity generation stemming from renewables grew eight times.
Germany has also set a goal to phase out usage of its nuclear power plants by 2022 and in the first half of 2017, the country managed to boost the amount of renewable power produced to 35 per cent from 33 per cent in 2016.
When it comes to waste-management, Germany generated more than 50 million tonnes of refuse in 2015 with 87 per cent of that waste being recycled via household and industrial source separation.
Scotland might be overlooked when it comes to its efforts around clean energy. The nation recently set a record in renewable energy, with wind power accounting for approximately 118 per cent of its electricity. In the first half of 2017, the country managed to generate enough energy to meet national demand for six days; enough power was generated to supply the electrical needs for three million homes.
By the year 2030, Scotland aims to have its entire power grid to be fully renewable. The country is also looking at ways to meet its waste management goals by converting its residual waste into cleaner energy. Scotland estimates energy from waste has the potential to meet 31 per cent of its renewable heat goals and 4.3 per cent of our renewable electricity target under its own climate change legislation.
Ireland wants 16 per cent of its energy to be generated by clean sources by the year 2020. In January of 2017, Ireland set a national record for wind electricity generating more than 2,683 MW, enough to power over one million homes. The nation continues to examine ways to optimize its power grid system — by incorporating wind turbine usage — to help cut electricity costs for its citizens.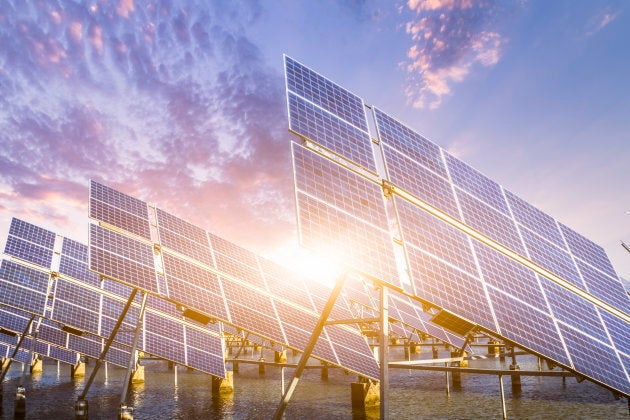 The nation of India — home to more than 1.3 billion people — has established and is looking to meet its renewable energy targets by 2022. In 2016, the country commissioned and built the largest solar plant in the world and also shifted closer to meeting its energy goals. To date, India is ranked as the fourth-largest solar power country in the world. In terms of waste management, India launched its largest solid waste-to-energy plant; the clean energy initiative intends to manage and convert 2,000 metric tonnes of waste daily to generate 24 megawatts of energy.
Non-renewable energy generated by coal-fired and natural gas-fired power plants account for a high percent of global warming emissions and countries are looking for better ways to create cleaner and greener energy sources. These countries listed are investing in clean energy — including wind, solar, and hydroelectric — as a source of inexpensive and renewable methods to sustain local citizens and economy while being more environmentally-conscious in the process. Companies like Enerkem have a key role to play in environmentally-sound best practices and in creating clean transportation fuels or renewable chemicals that help reduce the negative impact to the world we all live in. Learn more here.